Herbed Flatbreads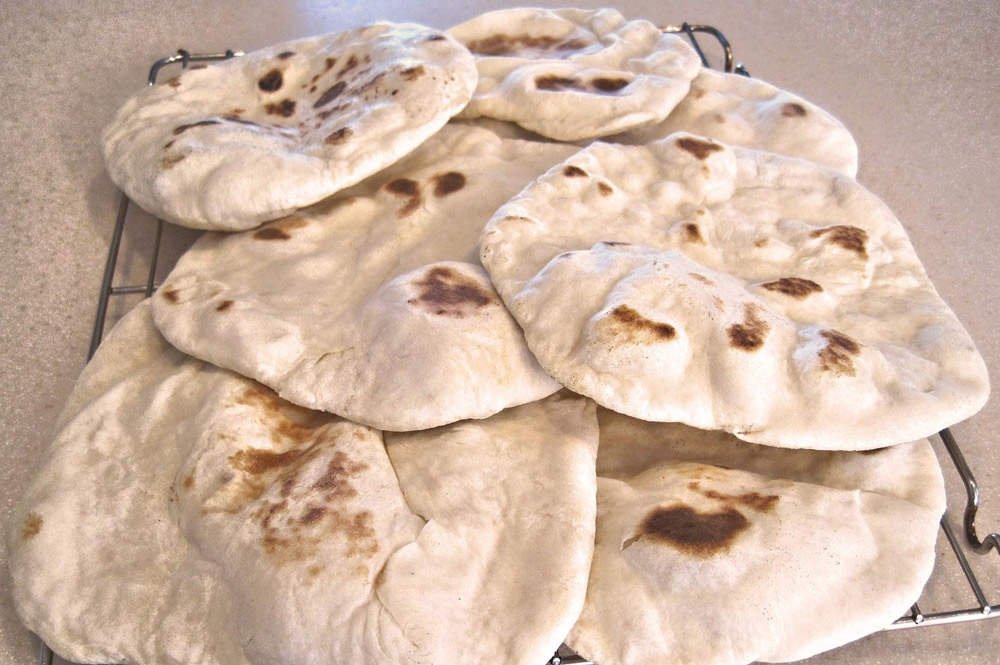 These flatbreads are full of fibre, and will keep you fuller and more satisfied for longer!
Ingredients
200 grammes wholemeal flour
1 teaspoon of dried herbs
A pinch of salt
2 tablespoons of olive oil
125 millilitres warm water
Extra olive oil for brushing
Method
1. Sift the flour into a large bowl and mix in the dried herbs and salt.
2. Make a well in the centre, pour in the warm water and olive oil and then bring the mixture together to form a dough.
3. Turn out the dough onto a lightly floured surface and knead for 5 minutes.
4. Return the dough to the bowl and cover, leave to rest for 15 minutes.
5. Split the dough into 4 equal pieces and roll out to around 15 centimetres or more if you want a thinner bread.
6. Put a frying pan onto a high heat and cook each flatbread for 2 minutes each side until it starts to puff and char slightly in places. Transfer to a plate and brush with a little olive oil. Can be kept warm in a low oven until ready to serve.
Photo: Pixel1
---
---