Irresistible Raw Double Cacao Bites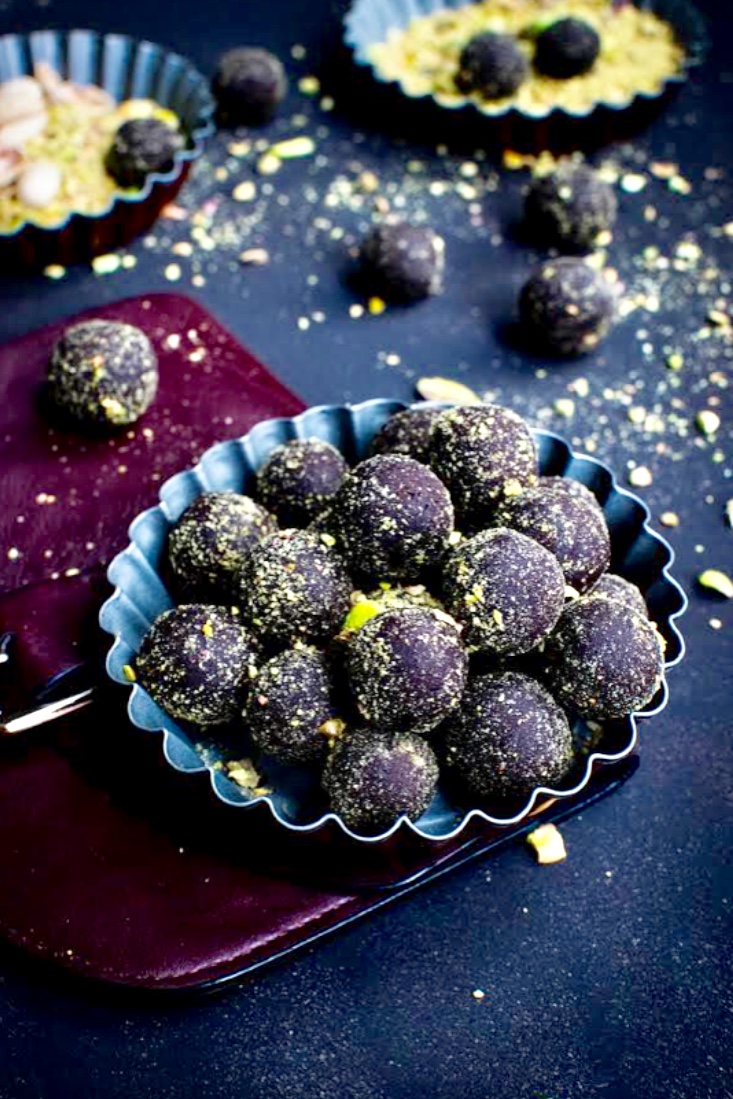 A super-nutritious alternative to a bar of chocolate that's dairy free and double trouble: cacao and coconut! These dinky nuggets of pure goodness will have even the most ardent chocolate lover satisfied and reaching for more.
Ingredients
Makes 15 medium size bites
25 Medjool dates
2 heaped tablespoon of raw cacoa powder (or slightly more to taste)
4 heaped tablespoons of ground almonds
2 heaped tablespoons of walnuts
2 or 3 teaspoons of coconut oil
2 heaped tablespoon desiccated coconut / Or blended pistachio nuts
Optional: 1 teaspoon of chia seeds or flaxseeds /ground millet seeds (whatever your preference)
Method
1. Deseed the dates
2. Whizz everything (dates/ cacoa powder / almonds / walnuts/ coconut oil and optional seeds) in a food processor until combined. The mixture will start to clump together. At this point – stop and turn out onto a clean surface.
3. Take a small piece of the mix and roll into a ball in the palm of your hands.
4. Place the desiccated coconut into a shallow flat plate or bowl.
5. Roll the ball in the coconut or blended pistachio nuts to coat it.
6. Repeat process with all the remaining mix.
7. Refrigerate the balls for at least 20mins to firm up slightly
Photo Credit: by Monika Grabkowska on Unsplash
---
---