JI AGWOROAGWO (YAM POTTAGE)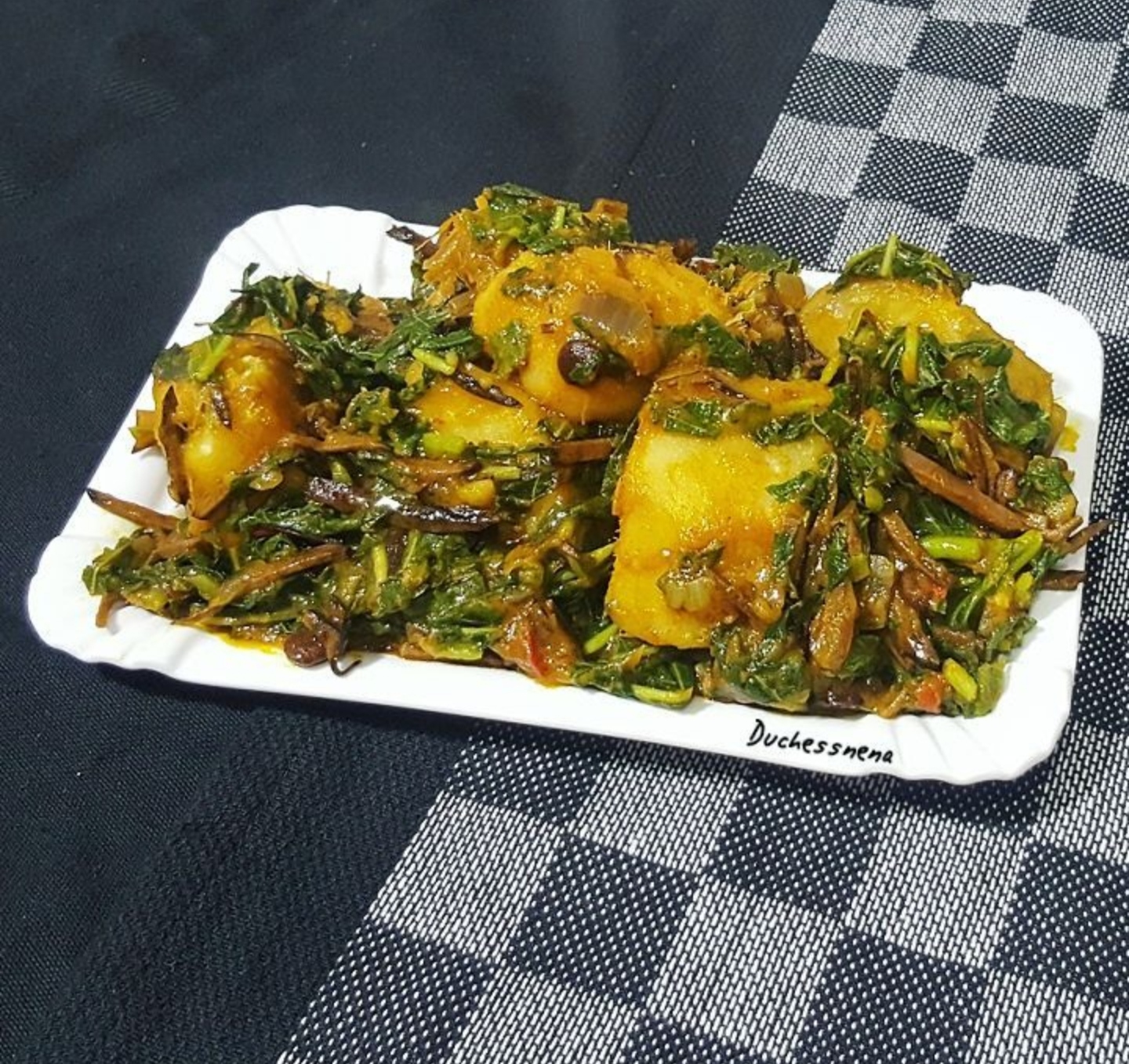 This fabulous recipe is created by Nigerian food blogger, MIH teacher and cookery book author Duchess Nena and is featured in her new book cookery book Igbo Vegan. Jump to end of the recipe for the link to the book - you won't regret it.
Ingredients
4 cups of medium size cubed yams
3 tablespoons of red palm oil.
1 stock cube
2 habanero peppers
1 big sized onion.
2 stock cubes
Salt as desired
4 cups Amaranth greens
3 cups of water (or as require).
Method
1. After peeling the yam, place in cold water to keep it from oxidizing, some yams do turn reddish if this process is not followed.
2. Using a blender or a food processor or grinding stone make peppers and onions paste (use only half of the onions in the paste and chop the other half)
3. In a medium sized cooking pot, add palm oil and heat over medium heat. Add the chopped onions and sauté for about 3 minutes. Add the pepper onions paste and Sautee for a few minutes.
4. Add in the yam, stock cubes, salt and stir to combine everything. Pour in some water (2 cubs or as required). Cook over medium heat for about 15 minutes (with the lid on) or until the yam becomes fairly soft.
5. While the yam is cooking clean the amaranth greens and slice thin and keep aside
6. Once the yam is cooked, Taste for seasonings and add more if needed. And finally add the chopped amaranth greens mix well and take off the heat and serve.
For more delicious recipes from Duchess Nena check out her latest book Igbo Vegan available to buy from her West African plant-based food company Uziiza IGBO VEGAN – ULTIMATE GUIDE TO IGBO PLANTBASED – Uziiza