Kolo Roast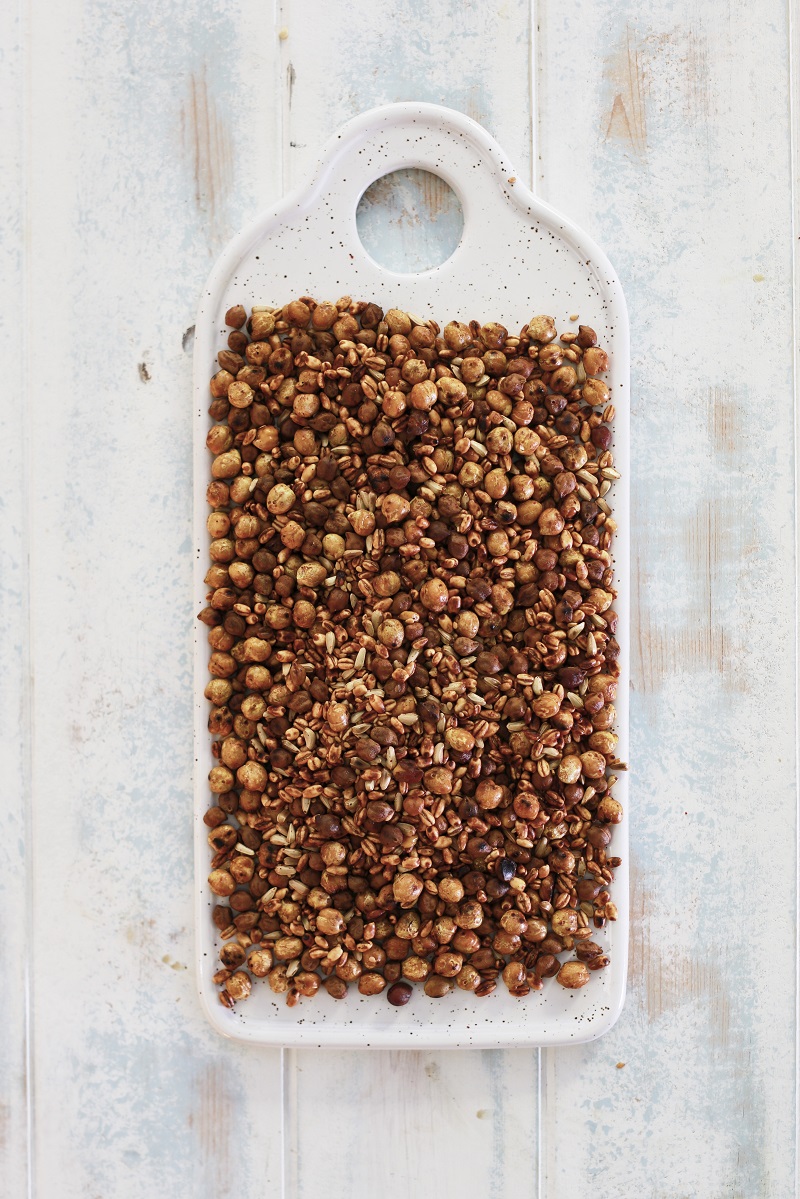 This is Kolo, a common Ethiopian snack made with a combination of roasted grains such as barley, chickpeas, sunflower and sesame seeds. The recipe comes from our Woin who is our incredible Ethiopian Cuisine teacher. Make some today! They're epic.
Ingredients
200g Barley
100g Red chickpeas
100g White chickpeas
25g Ethiopian sunflower seed
50g Sesame seed
30g Peanuts (optional)
1 tablespoon Berbere (Ethiopian spice)
2 tablespoon Olive oil
Method
1: Wash the barley thoroughly then boil for 5 minutes with a pinch of salt.
2: Next drain the water and warm the pan.
3: On a low heat start to evenly toast the barley and when it's turned golden remove from the heat.
4: Boil the chickpeas with a pinch of salt for 10 minutes then drain.
5: On a low heat toast the chickpeas until cooked and crunchy. Remove from pan.
6: Toast the peanuts on a low heat for few minutes then rmeove from pan.
7: Toast the sunflower seeds on a low heat until they change to a creamy colour.
8: Finally toast the sesame seeds on a low heat until you get an aroma and they are lightly golden.
9: Mix all the toasted seeds, grains and lentils together.
10: Mix the olive oil and Berbere together then sprinkle over the kolo and mix thoroughly by hand.
11: They are now ready to eat! Put any remaining kolo in a sealed glass jar and store.
Photography by Casey Lazonick