Lentil Spag Bol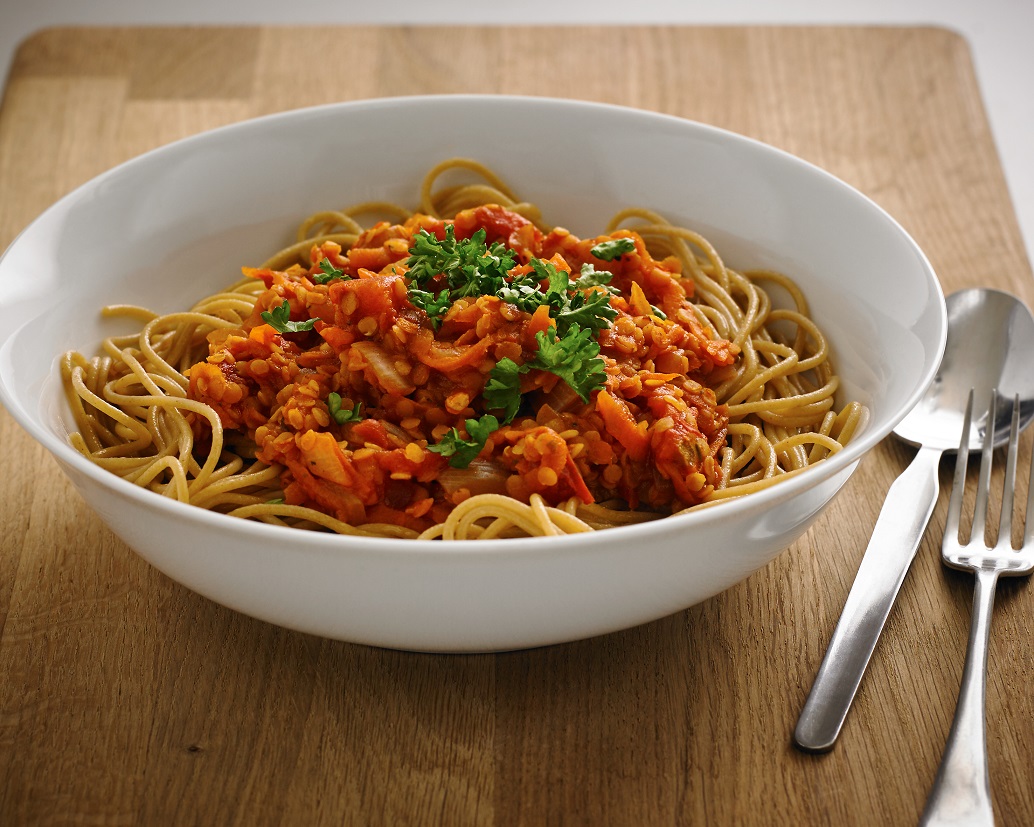 Swapping out minced meat for lentils in this dish gives you a satisfying spag bol which is full of protein and lighter on the wallet.
Ingredients
(Serves 4)
1 onion, chopped
1 clove garlic, crushed
2 tablespoons tomato puree
1 tin chopped tomatoes
100 grammes red lentils in 100 mililitres water
250 grammes grated carrot
1 teaspoon mixed herbs
400 grammes pasta
Method
1: Dry fry the onion in a pan so it cooks in its own juice.
2: Add the crushed garlic, tomato puree, chopped tomatoes, lentils and water, grated carrot and mixed herbs.
3: Simmer for about 20 minutes.
4: Cook the spaghetti according to packet instructions.
5. Add spaghetti to lentil mixture and serve.
Photo credit: Patricia Niven