Mango and Chilli Salsa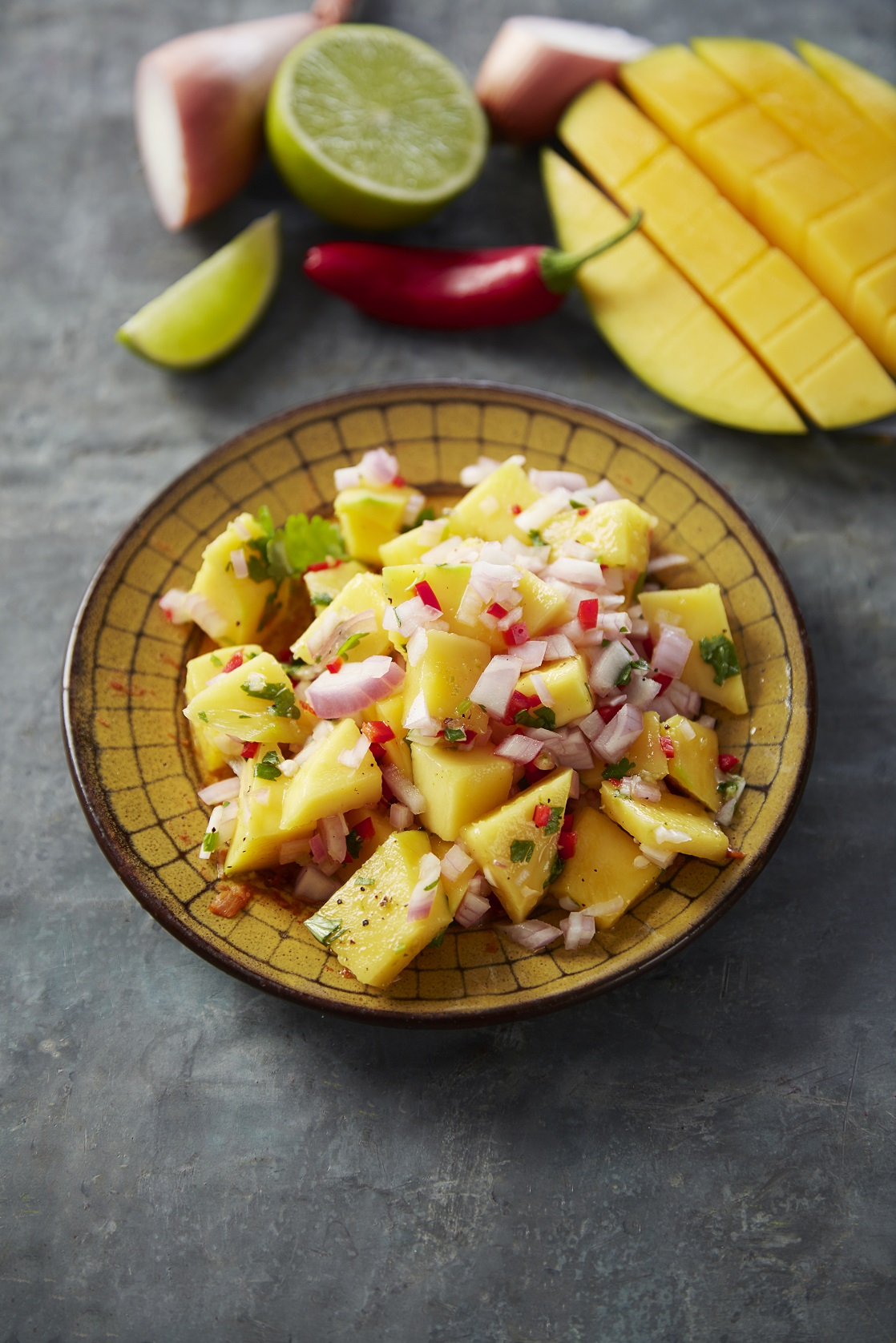 This sweet and spicy salsa is a great side for any mexican meal. Works perfectly with our BBQ-Pulled Jackfruit Burrito recipe. The recipe is by MIH chef Mark Breen from our Thrifty Feasts 2 recipe book.
Ingredients
2 shallots
1 red chilli (no seeds)
1 mango
1 tablespoon olive oil
1 lime juice and zest
1 tablespoon fresh coriander
Method
1. Chop the coriander including the stalks and finely slice the mango, shallots and chilli.
2. Put the shallots, chilli, mango and coriander in a bowl.
3. Add the lime and olive oil and mix together.
4. Leave for at least 20 minutes to let the ingredients get to know each other. Serve.
Photography by Chelsea Bloxsome for Made In Hackney www.chelseabloxsome.com
Food Styling by Jack Sargeson for Made In Hackney @jackspacesargeson
Assisting by Natasha Middleton for Made In Hackney @nattamidd