Nettle Soup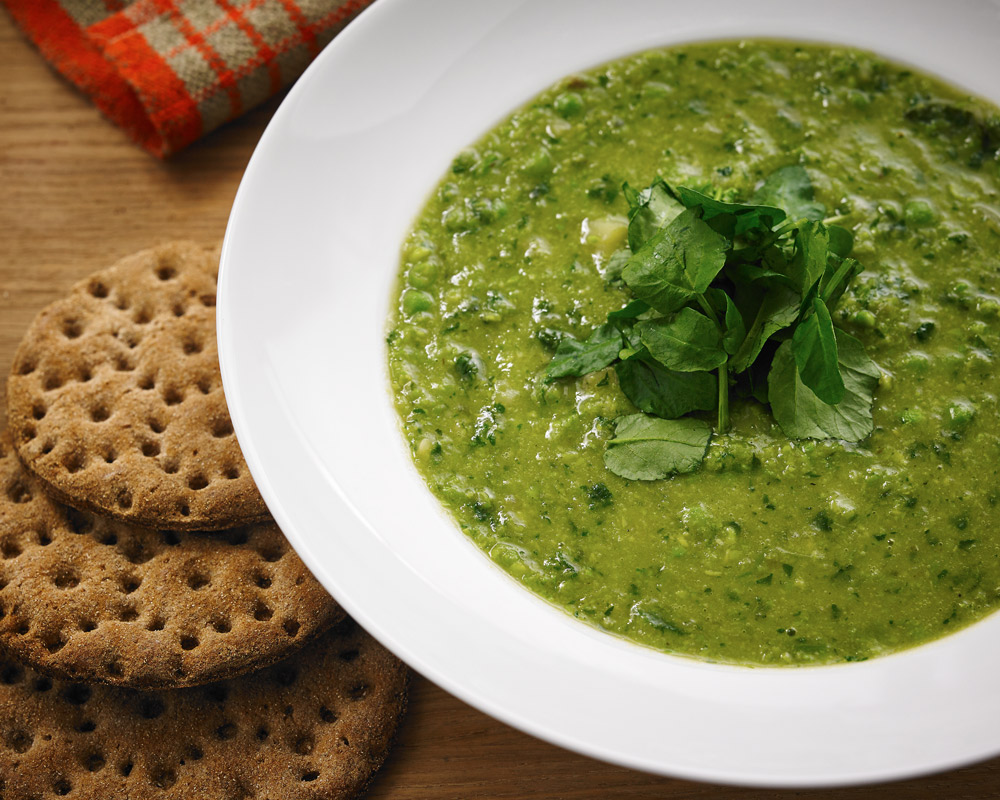 Nettles are nature's free medicine. Nettles can be used in almost any dish just as you would use spinach. When cooked they taste similar to spinach and a great way to sample this incredible free food source for the first time is by making soup.
Ingredients
· A good kilo of nettle tops (remember to use the 'tops' and to avoid any ropey nettles or ones that have 'bolted' (produced flowering tops).
· 1 vegetable stock cube or 1 tablespoon of vegetable bouillon
· 1 small onion
· 1 clove of garlic (optional)
· 1 potato (to give the soup some body)
· 1 litre of water
· salt and pepper
· 1 tablespoon of rapeseed or coconut oil
Method
1. Give the nettles a rinse and use only the leaves (discard the stalks)
2. Dice the potato (leave the skin on for maximum nutrients!!)
3. Peel and dice the onion
4. Heat the oil in a pan over a low heat
5. Add the potato and onion to the pan
6. Let them both cook a little but do not colour
7. Add the stock and water (garlic if using)
8. Cook until the potatoes are tender
9. Add the nettles and cook till the potatoes are soft
10. Take off the heat and blend until smooth in a food processor.
The amazing health benefits of this misunderstood 'irritant' are too long to list. It's an all round healer but in particular it's good for blood (purifier and tonic), anemia/ hair / helps clear up acne and eczema / digestive and … funnily enough good for any skin irritations / promotes the healing of burns.
Photo credit: Patrician Niven
---
---