Nigerian Fried Rice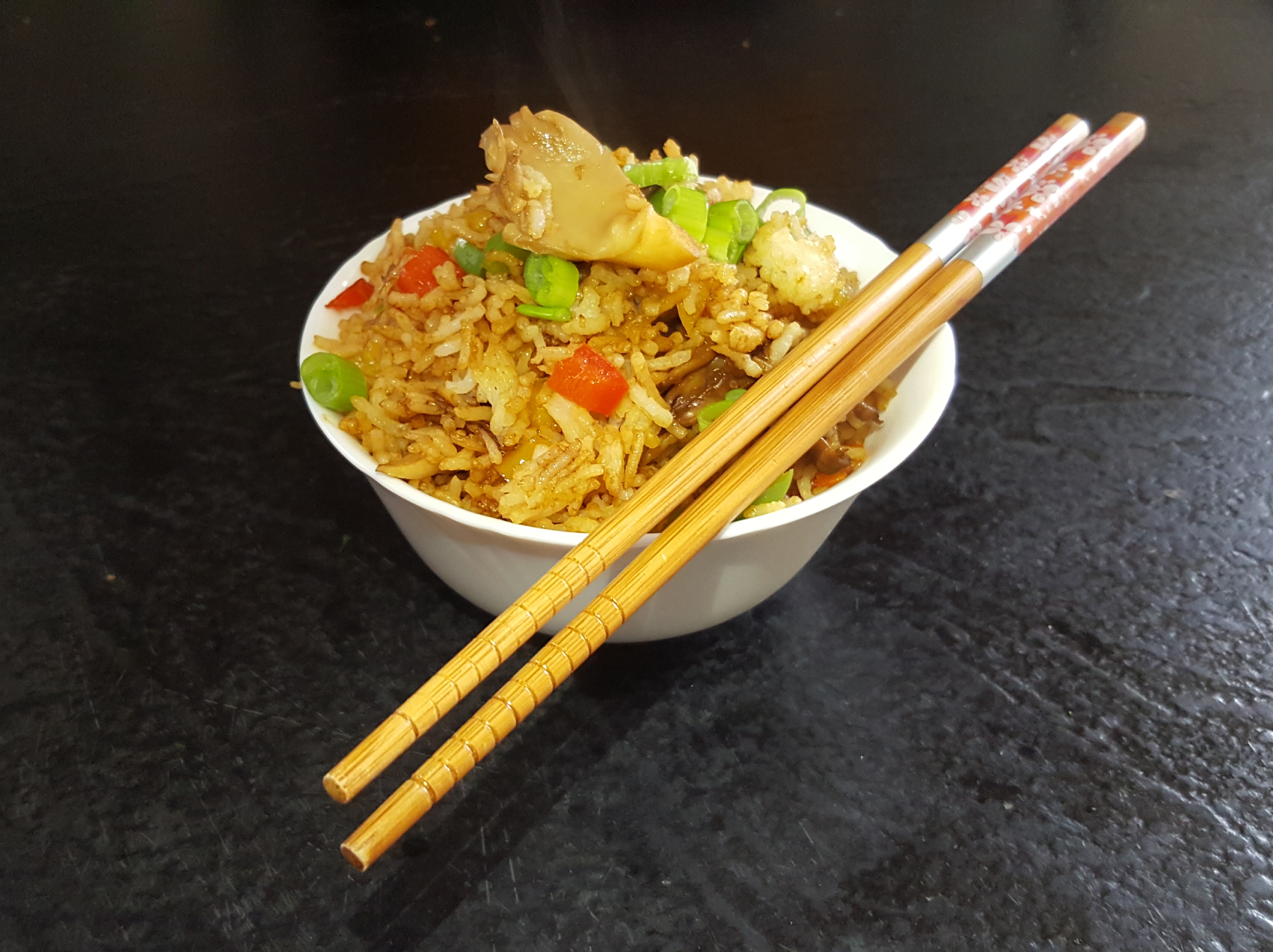 This fabulous recipe is created by Nigerian food blogger, MIH teacher and cookery book author Duchess Nena and is featured in her new book cookery book Igbo Vegan. Jump to end of the recipe for the link to the book - you won't regret it.
Ingredients
• Six cups of partially cooked rice.
• ½ cup oil of choice
• One medium onion finely chopped.
• 1 teaspoons of minced garlic (optional).
• 1cup chopped green pepper.
• 1 teaspoon of dry thyme
• 1 tablespoon scotch bonnet pepper (use half if you want it less spicy)
• 3 teaspoons of fried rice seasoning.
• 1 tablespoon of curry powder (optional).
• Salt (as required)
• 1 cup peas,
• 1 cup carrots
• 1 cup green bean.
• Water as required.
Method
1. Start by parboiling the rice. Ensure rice is not completely done as additional heat would help it cook just right later.
2. Heat a large wok or skillet over medium to high heat with 2 tablespoons of oil.
3. Once the oil is heated add in onions and sauté for about 5 minutes.
4. Add in green pepper and sauté for about 3 minutes, and add the garlic, followed by all the other ingredients such as thyme, peas, carrots, curry powder, and seasoning cubes. Stir well for about two minutes until well combined. Splash a little water to deglaze the pan
5. Add the rice in small batches and stir fry for about 10-15 minutes or until all everything is well combined and cooked. Taste for seasoning, salt, and if it's needed add some more before and stir for another 2-3 minutes before taking off heat.
For more delicious recipes from Duchess Nena check out her latest book Igbo Vegan available to buy from her West African plant-based food company Uziiza IGBO VEGAN – ULTIMATE GUIDE TO IGBO PLANTBASED – Uziiza