Nut Free Chocolate Bliss Balls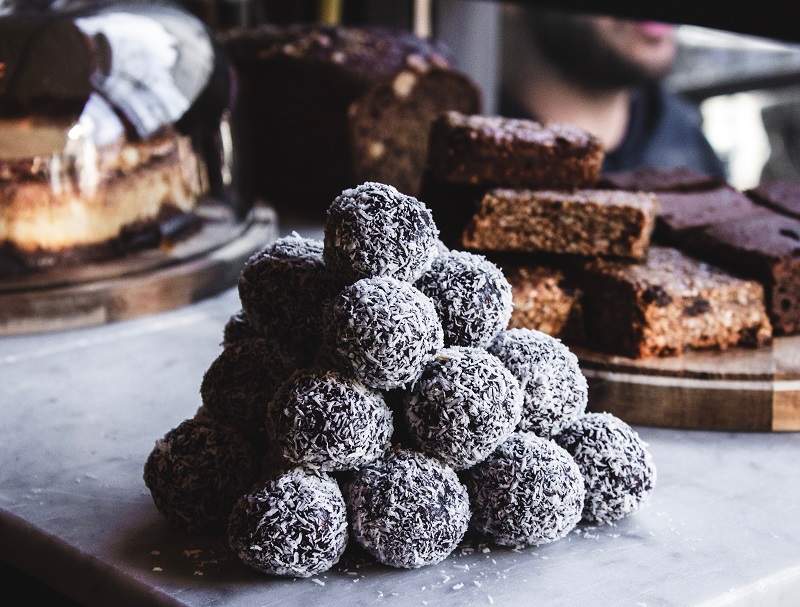 Nut free and vegan? No problem. These tasty chocolate raw balls always go down a storm when we make them in nurseries and other nut-free settings. Replacing nuts with oats also makes them cheaper to make.
Ingredients
Makes 15 medium size balls
2 cups pitted dates
1 cup oats
1/2 cup goji berries
6 tablespoons cocoa powder or raw cacoa
1/2 tablespoon maple syrup (optional for those with a super sweet tooth)
1/2 teaspoon vanilla essence
Pinch salt
Method
1: Soak the dates and goji berries in hot water for at least 20 minutes to soften
2: Add all the ingredients to a powerful food processer.
3: Process until ingredients turn into one mass.
4: Remove from processer and roll into balls.
5: Roll individual balls in dessicated coconut or chocolate powder to finish.
6: Enjoy!
Tips:
-Store raw balls in the fridge to keep for up to two weeks or freeze and bring out in batches.
-If you're lucky to live near a Turkish or Persian supermarket you'll be able to buy fresh dates (not dried for long) much cheaper than standard dates. We buy 2 x 650g boxes for £3.99 from Hackney TFC supermarket. A bargain!
Image by Louis Hansel Unsplash
---
---