Pea and Watercress Soup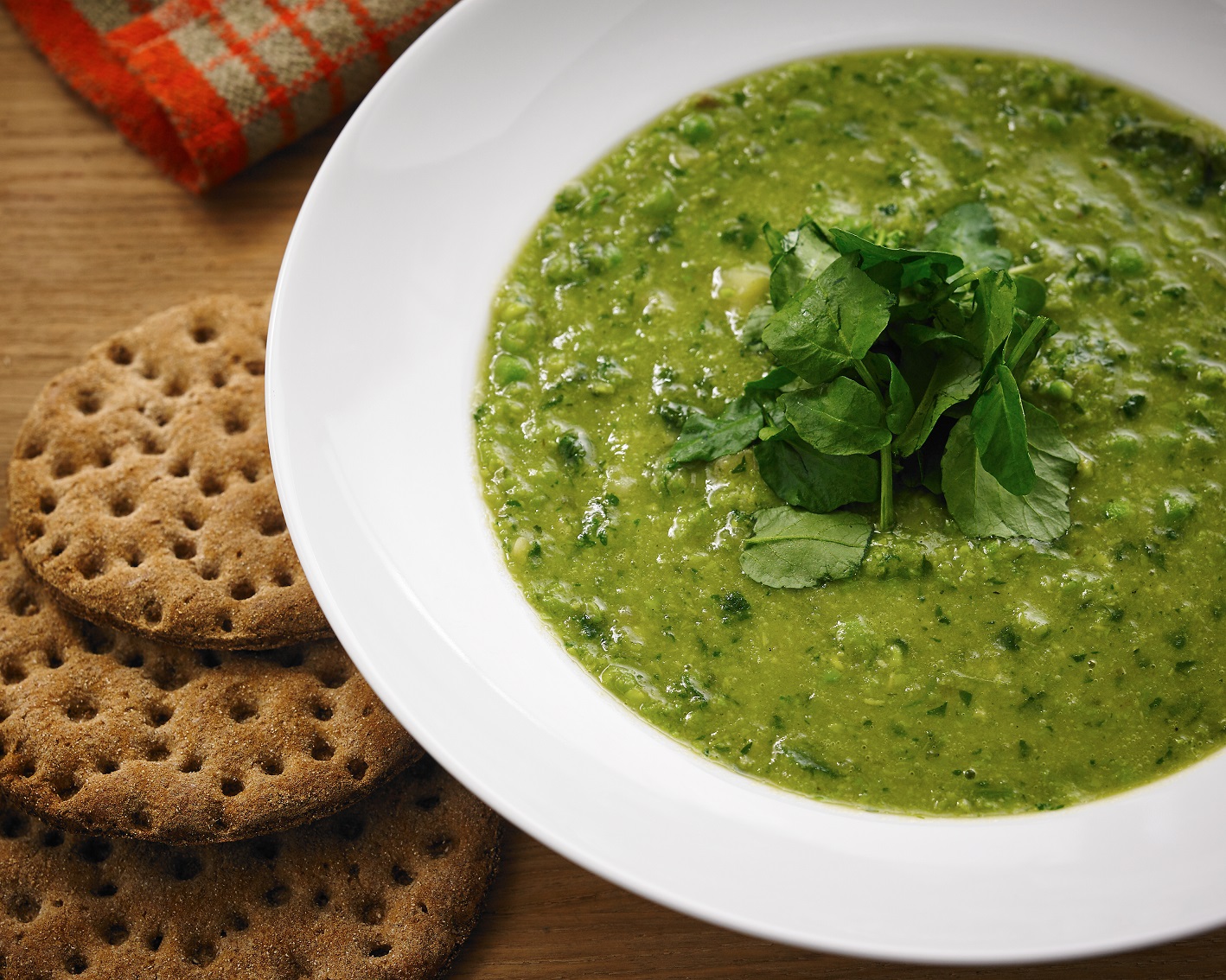 This hearty Spring soup is quick & easy to make and packed full of greens!
Ingredients
Serves 4
1 onion, finely chopped
1 garlic clove, roughly chopped
1 medium potato, cut into small chunks
500 mililitres of vegetable stock
300 grammes fresh peas (or frozen if out of season)
100 grammes watercress
2 mint sprigs
Method
1: In a saucepan gently cook the onions and garlic in 1cm of water.
2: Once the onions are soft, add the potato and vegetable stock, then simmer for 5 minutes until the potato is just cooked.
3: Scatter in the peas and watercress, stir, cover, then simmer for 3 minutes.
4: Add the mint and blitz with a hand blender until smooth.
Photo credit: Patricia Niven