Protein Raspberry & Chocolate truffles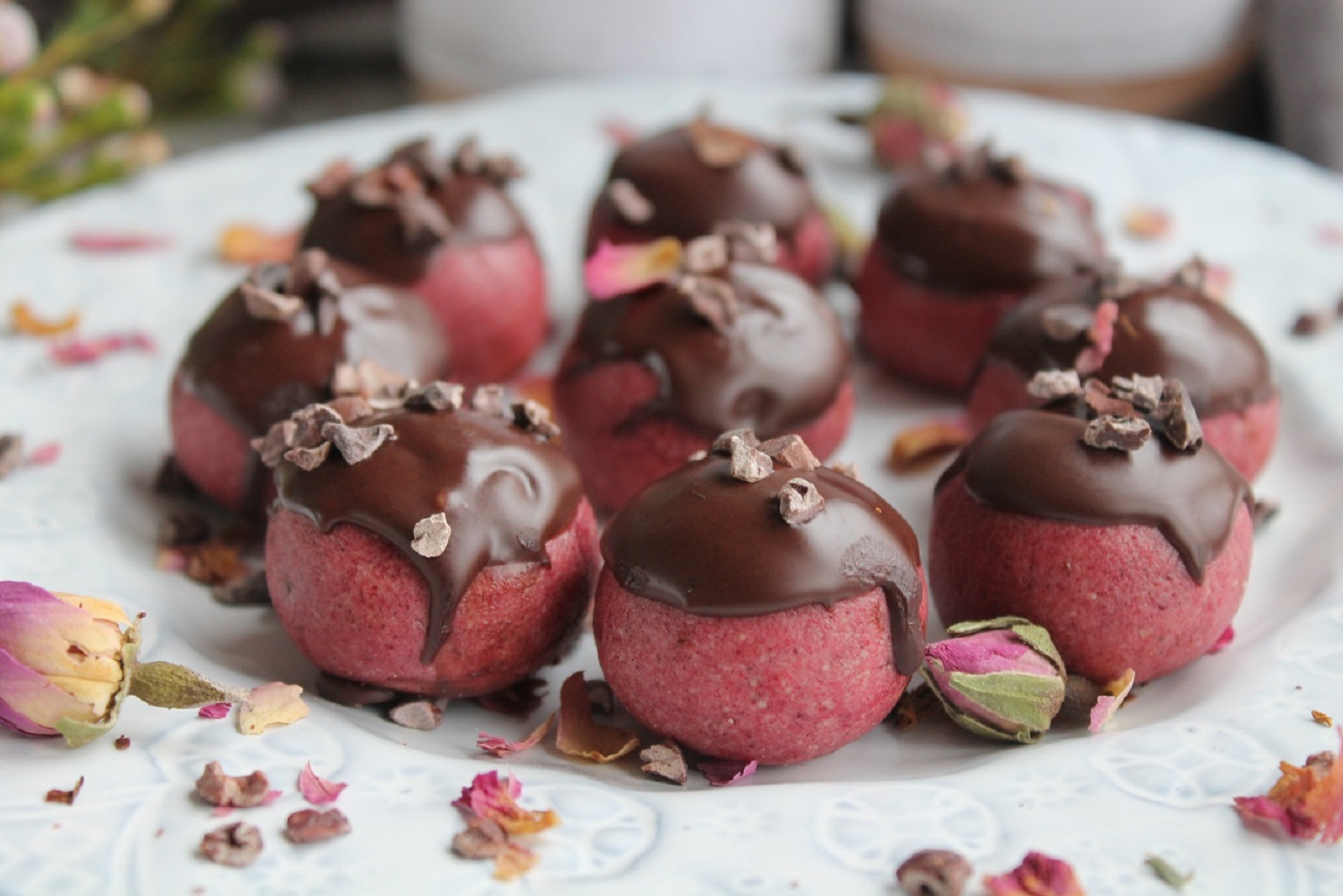 For when you're feeling like something a little bit special....
Ingredients
Makes 10-12 truffles depending on the size
1 cup of raw cashews
3 tablespoons raspberry powder
2 tablespoons sweet freedom or coconut nector
2 tablespoons melted cacao butter
1 tablespoon vegan protein powder (eg. Pea protein)
For the chocolate topping:
100 grammes good quality dark vegan chocolate
A handful of cacao nibs to decorate
Method
Place the cashews into a food processor and let it blitz for 7-10 minutes until they start to turn into a buttery paste. It almost need to resemble shop store cashew butter. Make sure to scrape the sides from time to time to make sure everything get blended well.
While the cashews are in the food processor melt the cacao butter. Heat a pan full of water on a medium heat. Cover it with a ceramic or glass bowl. Place the cacao butter in the bowl and let it melt gently.
Add the melted cacao butter and all the remaining ingredients to the food processor and blitz for a further minute until everything is well combined. You should have a relatively sticky, firm dough.
Roll it into balls and place them in the fridge to firm up for at least 2 hours.
Remove the balls from the fridge and dip them into the melted chocolate.
Sprinkle them with cacao nibs (optional) and let them cool for at least 1 hour. Enjoy!
Store them in the fridge in an airtight container for up to 2 weeks.
Credit: This delicious recipe and photo is from Elisa and her stunning blog www.happyskinkitchen.com
---
---