Pumpkin Gnocchi With Crispy Sage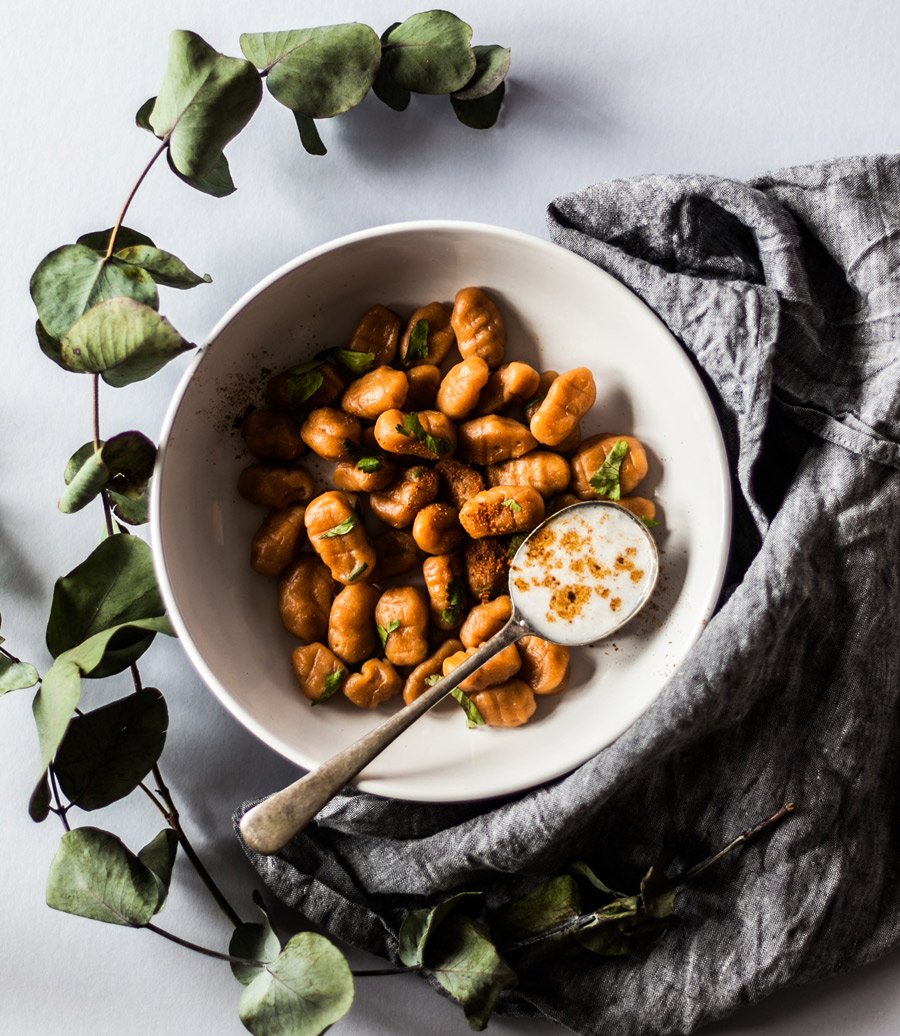 This warming twist on an italian classic will leave you wanting seconds!
Ingredients
1 kilo of pumpkin flesh
2 floury potatoes
400-500 grammes of brown rice flour/potato flour
1 teaspoon salt
½ teaspoon of ground nutmeg
Method
Gnocchi:
1. Set the oven to 200 celcius/gas mark 5
2. Cut the pumpkin into halves or quarters depending on the size
3. Scoop out the seeds and put them aside
4. Brush the flesh with olive oil and bake for ½ an hour until soft
5. Bake the potatoes for one hour until soft
6. Scoop out the flesh of the pumpkin and either; mash with a fork, in a food processor or with a potato ricer until very smooth
7. Combine all the ingredients with a spatula. The mix should be sticky but stay together when rolled in a ball. Add some more flour at this stage if necessary.
8. Divide into tablespoon size balls and roll into 1 inch sausages on a floured surface. Cut the dough into 1 cm pillows and roll over a fork to leave ridges
9. Place the pillows onto a floured baking tray until needed
10. Bring a pan of salted water to the boil and drop about a third of the gnocchi into the pan.
11. Cook for a few minutes until they rise to the top and pour into a colander and cover until ready to keep warm.
12. Pour in to a bowl with pesto, sauce or some crispy sage and pumpkin seeds.
Crispy sage:
1. Cut some sage leaves into small strips
2. Heat some olive oil and a little salt until hot
3. Add the sage strips for a couple of minutes, stirring until crispy
Photo by Alex Loup on Unsplash
---
---