Rainbow Tagine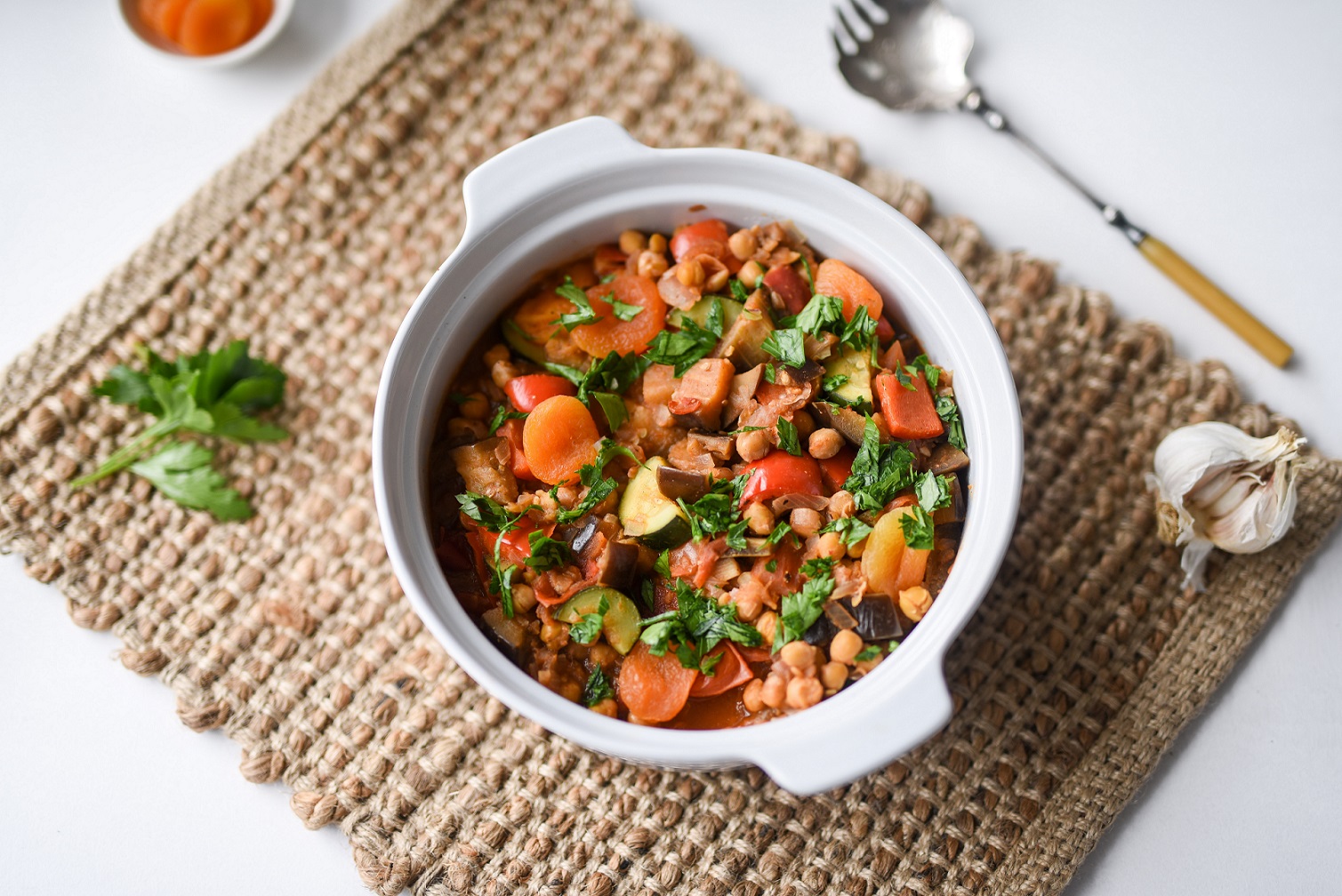 This slow cooked dish is the perfect mix of veg, spices and fruits. The recipe is by MIH chef Mark Breen from our Thrifty Feasts 2 recipe book.
Ingredients
400g can tomatoes
400g can chickpeas, drained and washed
1 onion
2 garlic cloves
3 different vegetables (red pepper, courgette, aubergine, carrot are all good)
1 tablespoon of olive oil
½ teaspoon ground cumin
½ teaspoon ground coriander
½ teaspoon ground cinnamon
250ml vegetable stock
Handful dried fruit (prunes, dates or raisins work well)
Bunch of parsley
Cous cous to serve (75g each cooked to packet instructions)
Method
1. Finely chop the onion and garlic.
2. Heat the olive oil in a saucepan, add the onion and garlic then gently cook for 5 minutes on a medium heat or until softened.
3. Add the spices and fry for a minute until they smell nice but aren't burnt. Add the veg, and fry for 8-10 minutes until they're coated in the spices and start to take on some colour.
4. Add the chickpeas, stock, tomatoes and dried fruit.
5. Cook on a medium heat for 15-20 minutes until the vegetables are tender.
6. Scatter over the parsley and serve with couscous.