Raw Energy Balls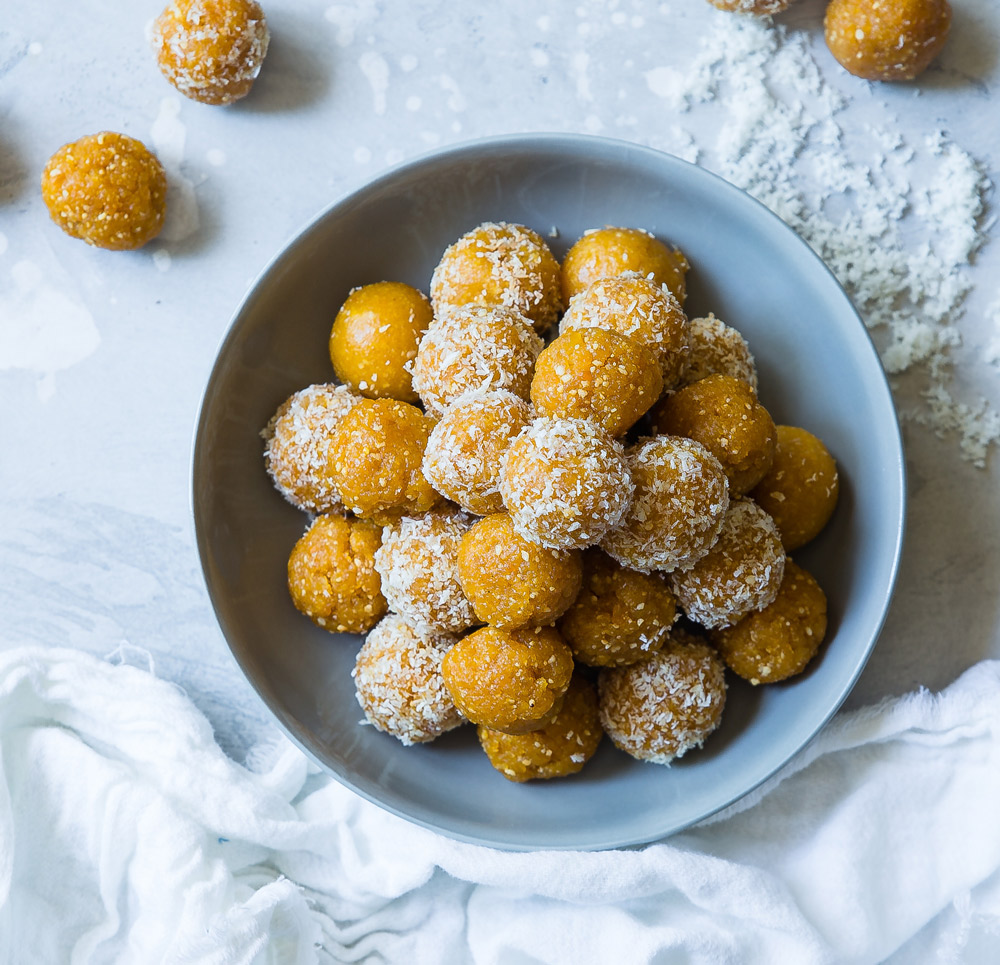 These delicious bites feed your brain and make your skin glow...
Ingredients
150g /1 ½ cups of oats
100g/3/4 cup pumpkin seeds
300g/2.5 cups walnuts
350g/2 cups juicy dried fruits such as figs, prunes, apricots or dates (medjool)
1/2 - 1 teaspoon salt to taste (Himalayan Pink Crystal preferably as it contains iodine)
Desiccated coconut for rolling
Method
1. Pulse the oats and pumpkin seeds in a food processor, until you get a fine sandy mixture.
2. Add the walnuts and process to a fine mix.
3. Add the figs and process, until the whole mixture comes together.
4. Make sure the mixture is evenly combined knead by hand if necessary and add a splash of water if a little dry.
5. Roll tablespoons of the mixture in the palms of your hands into balls and roll in the coconut. Put in the fridge in an airtight container. The balls are better the next day when they have had chance to firm up. Store in the fridge for up to two weeks (can also be frozen).
Photo by Taylor Kiser on Unsplash
---
---