Raw Nut Pulp Hummus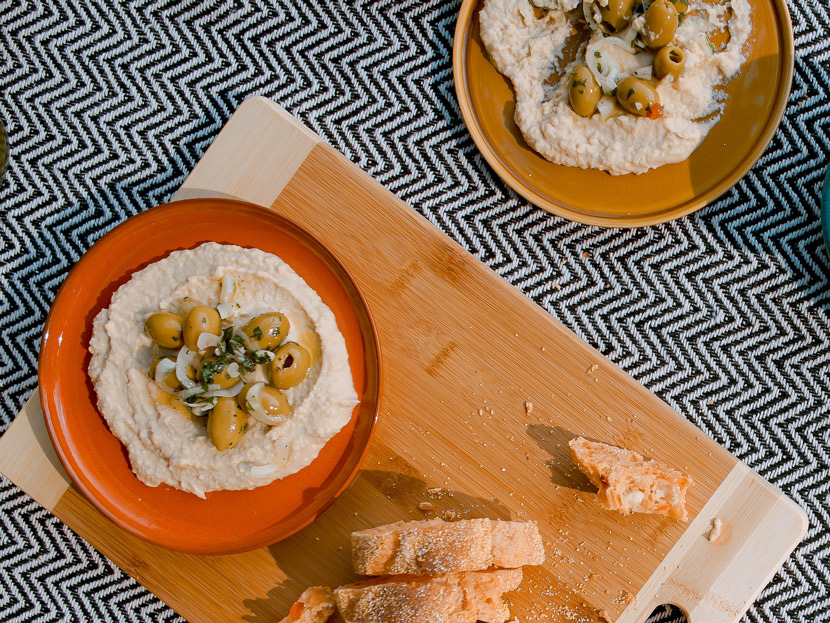 Got leftover pulp from making your own nut milk? No need to waste it, use it in this great hummus recipe!
Ingredients
1 ¼ cup nut pulp (leftovers from making nut milk from this recipe)
1 fat clove garlic
4 tablespoon lemon juice
2 tablespoon water
4 tablespoon raw tahini (or other raw nut butter)
1 teaspoon ground cumin
1/4 teaspoon crushed chilies or cayenne pepper
Pepper
Optional: pinch sea salt
Method
1. In a food processor, pulse to mince garlic. Add everything but the nut pulp and blend until creamy.
2. With the motor running, slowly add the nut pulp a few spoonfuls at a time until you have everything well blended. If desired, add more water, one tablespoon at a time, until the desired consistency is reached.
3. Serve. Store leftovers in an airtight container in the fridge. (Remember that the nut pulp will last for up to seven days, so make your hummus quickly after the nut milk!)
Recipe from : http://www.mynewroots.org/site/2011/08/waste-not-want-not-raw-nut-pulp-hummus-2/
Photo by Toa Heftiba on Unsplash
---
---