Refried Beans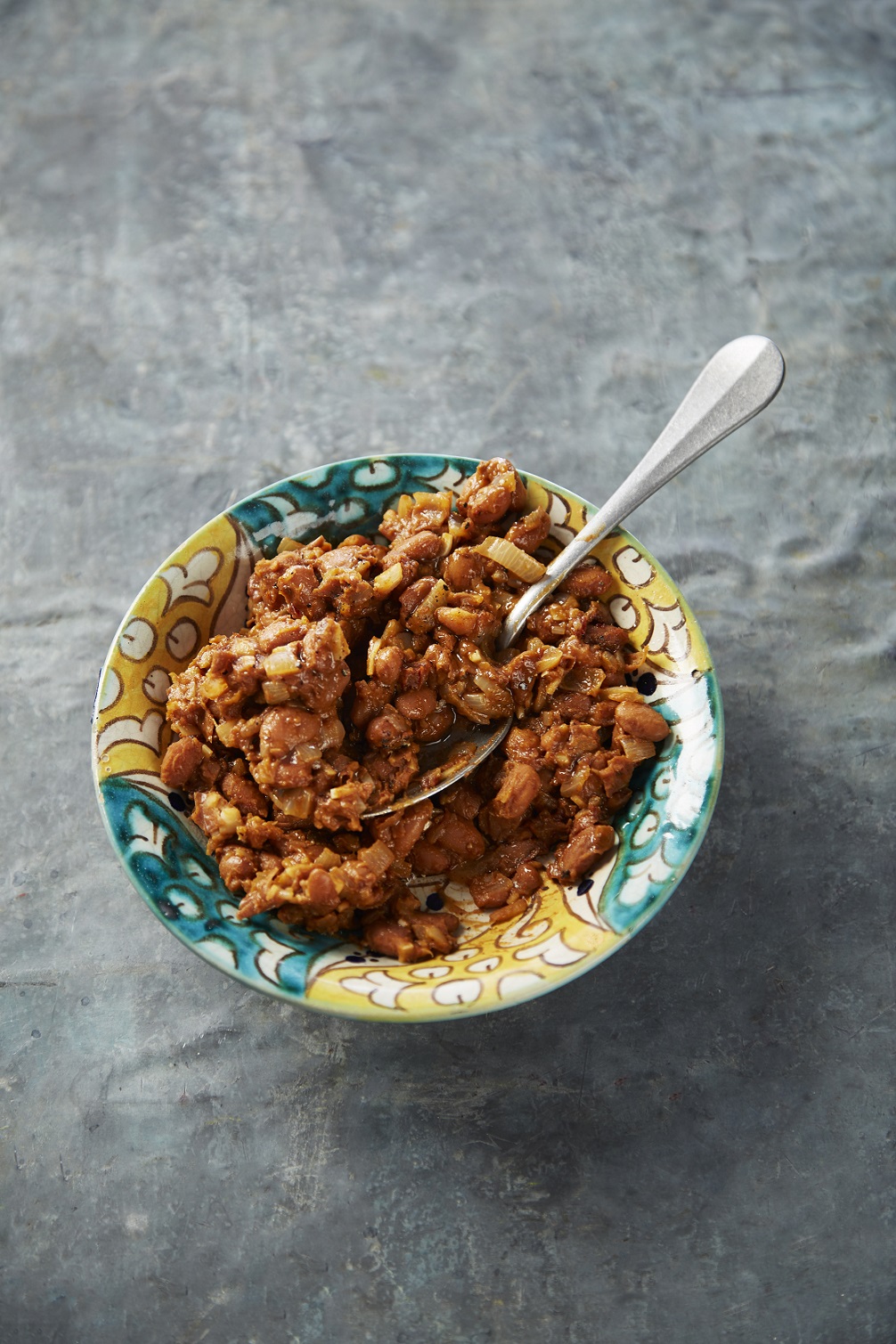 A classic tex-mex side dish, thats as quick and easy to make as it is delicious. A great side to our BBQ-pulled Jackfruit Burrito Recipe. The recipe is by MIH chef Mark Breen from our Thrifty Feasts 2 recipe book.
Ingredients
400g canned pinto beans
1 bay leaf
1 onion
1 tablespoon olive oil
2 medium cloves garlic
½ jalapeño pepper
1 tablespoon finely chopped canned
chipotle chillies in adobo sauce (or a chopped red chilli if easier to find)
Method
1. Finely chop the onion, garlic and deseed and chop the jalapeño pepper.
2. Heat the olive oil in a saucepan on a medium heat and add the onion, garlic and jalapeno.
3. Gently cook for 5 minutes on a medium heat or until softened.
4. Add beans and chipotle and cook, stirring as it cooks for about 15 minutes until the beans have started to break down.
5. Add a splash of water if the it is catching on the bottom. Serve.
Photography by Chelsea Bloxsome for Made In Hackney www.chelseabloxsome.com
Food Styling by Jack Sargeson for Made In Hackney @jackspacesargeson
Assisting by Natasha Middleton for Made In Hackney @nattamidd