Roasted Vegetables with Couscous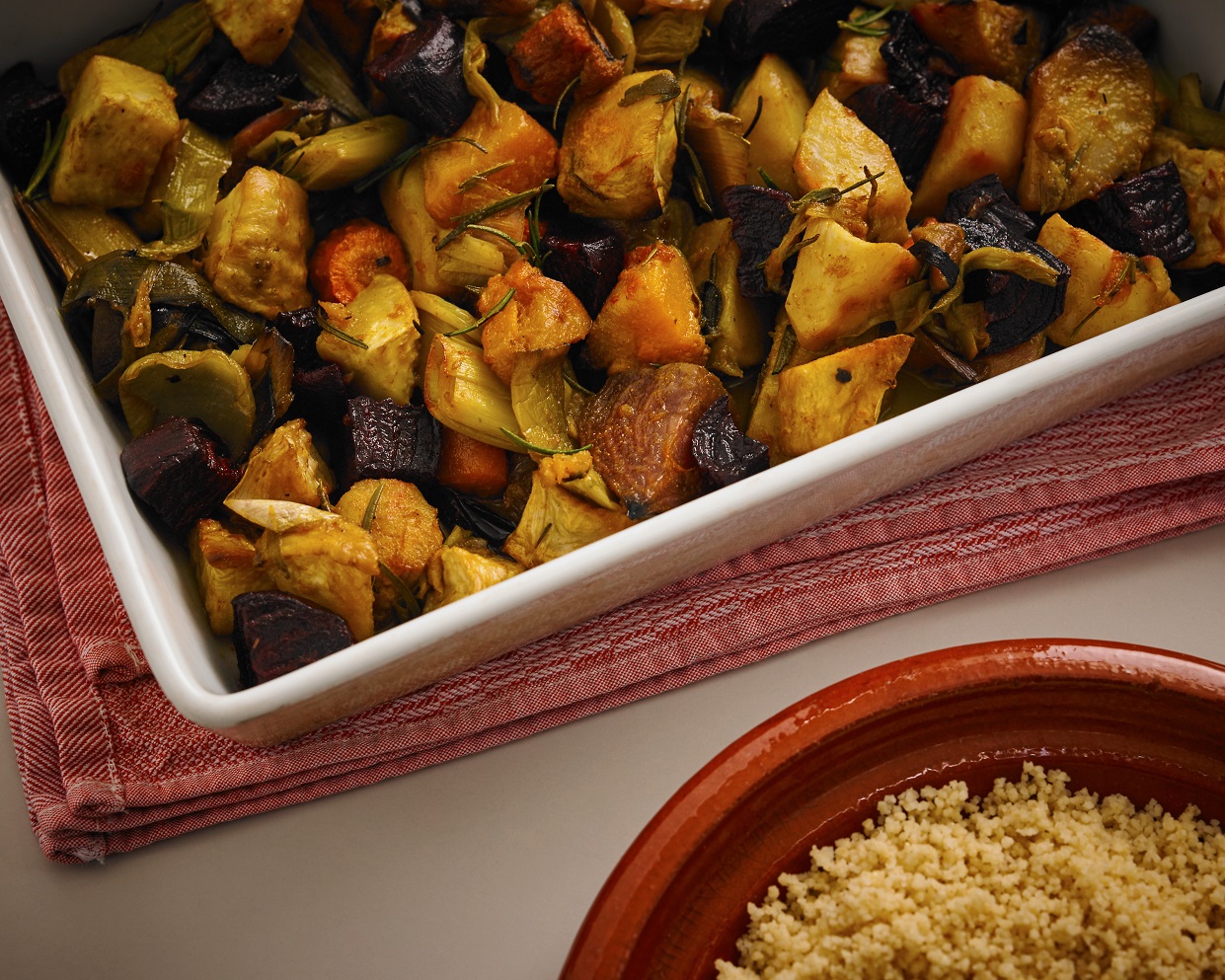 You can use almost any seasonal vegetables for this dish. The couscous is light, fluffy and takes only 10 minutes from start to finish!
Ingredients
(Serves 4)
1 red and 1 yellow pepper, halved and deseeded
½ butternut squash
3 tablespoons extra-virgin olive oil
1 teaspoon cumin seeds
1 tin tomatoes
50 grammes whole almonds
250 grammes couscous
300 mililitres hot vegetable stock
Zest and juice of 1 lemon
Fresh mint
Method
1: Heat oven to 200C/400F/Gas Mark 6.
2: Cut peppers and squash into bite-sized pieces (leave skin on the squash).
3: Put all the veg into a baking tray, add 2 tablespoons of oil, then mix and roast for 20 minutes.
4: Add cumin and almonds.
5: Roast for another 20 minutes, then cool.
6: Place couscous into a large bowl, pour over the stock, cover, then set aside for 10 minutes (fluff up with a fork).
7: In a bowl, mix zest, juice and remaining oil. Fold in the mint. Pour over the veg and tin of tomatoes, then mix with the couscous.
8. Serve and Enjoy!
Photo credit: Patricia Niven