Saag Tofu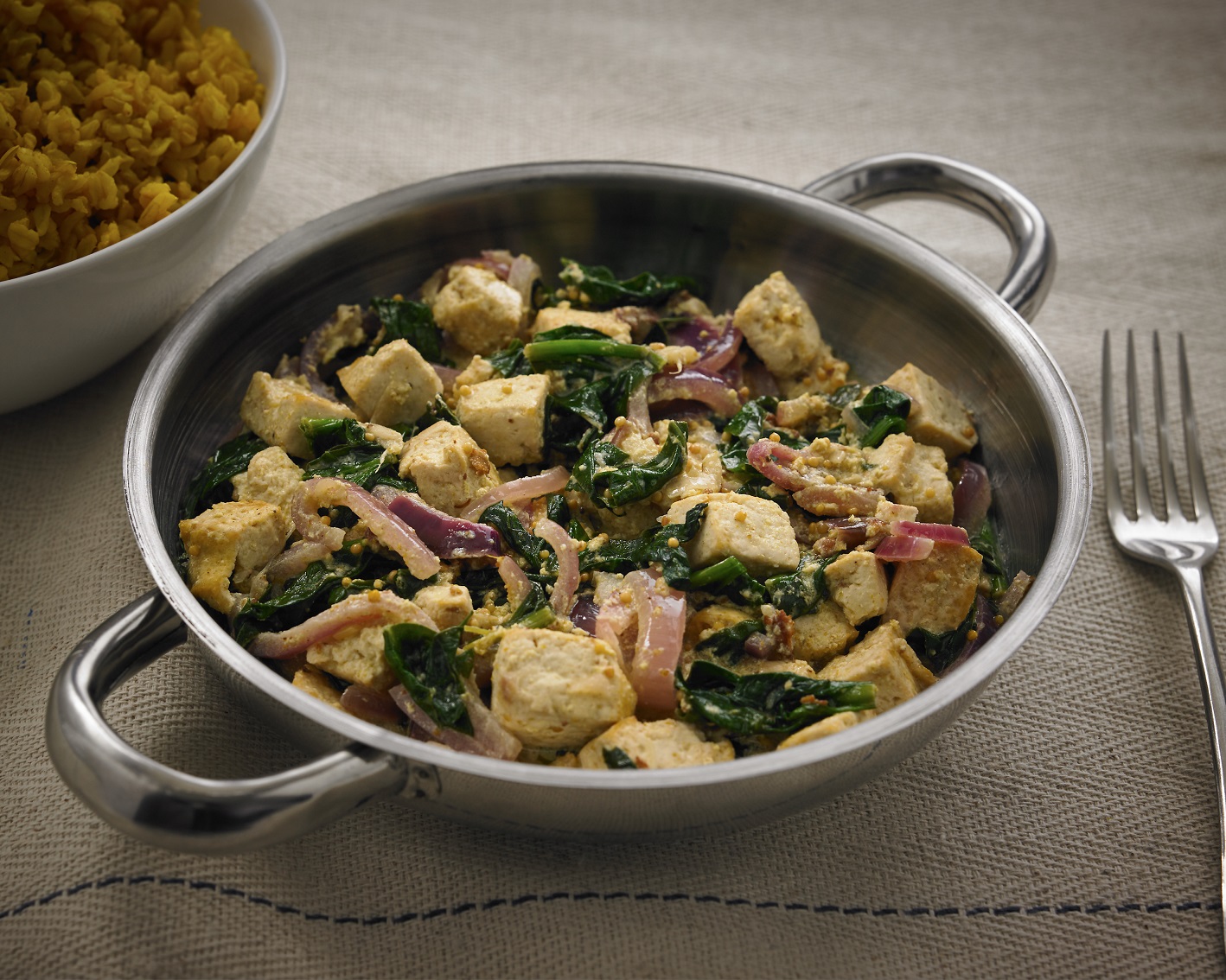 A fragrant, warming dish. The tofu is a creamy and nutritious alternative to paneer in this dish. Try it with rice, naan bread or roti.
Ingredients
(Serves 4)
400 grammes tofu (ensure you buy organic non GM)
4 teaspoons peanut oil
1 onion, sliced thinly
2 cloves garlic, finely chopped
1 teaspoon ginger, grated
1 teaspoon mustard seeds
1 bunch spinach
1 cup non-dairy yoghurt (like coconut)
½ teaspoon curry powder
¼ teaspoon ground cumin
Method
1: Cut tofu into small chunks.
2: Heat 2 teaspoons of oil in a large nonstick pan over medium-high heat (but taking care not to have it so high the oil smokes).
3: Add tofu to the pan
4: Cook, stirring gently every 2 to 3 minutes, until browned on all sides, transfer to a plate.
5: Add the remaining 2 teaspoons of oil to the pan and reduce heat.
6: Add onion, garlic, ginger, and mustard seeds and cook until the onion is translucent.
7: Add spinach and cook until wilted.
8: Mix yogurt, curry powder and cumin.
9: Add to the pan along with the tofu and cook until heated through.
10: Serve with brown rice.
Photo credit: Patricia Niven