Spiced Spelt Biscuits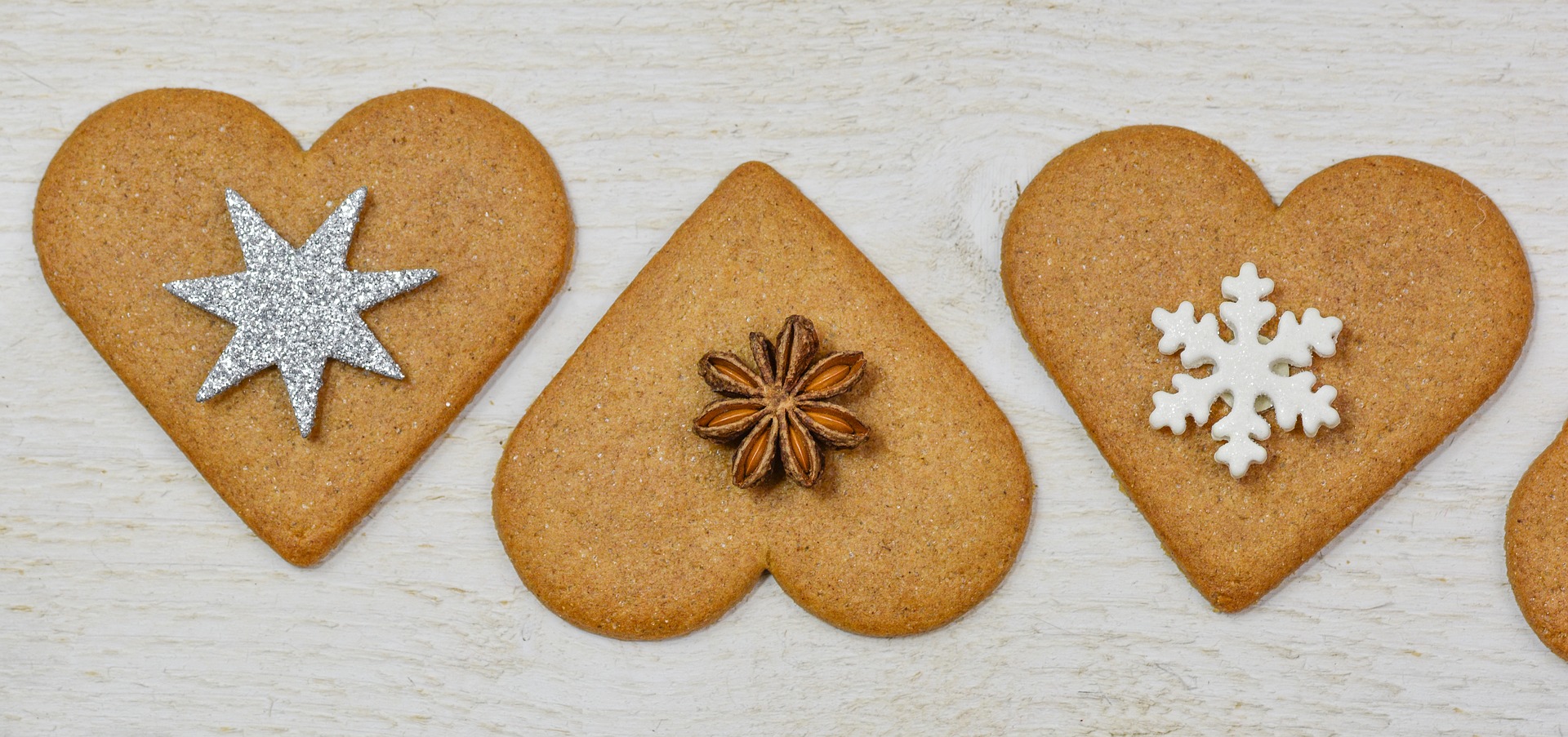 Quick and easy, spiced with ginger and clove!
Ingredients
Makes approx 25 biscuits
200g spelt flour
60ml coconut oil, melted
60ml liquid sweetener
Pinch of salt
2 teaspoon ground ginger
¼ teaspoon ground clove
Method
1. Preheat the oven to Gas 6/180c.
2. Line a cookie sheet with baking parchment.
3. Mix together the flour, salt and spices. In another bowl mix together the coconut oil and sweetener.
4. Pour the liquid into the dry ingredients and bring the mixture together to form a stiff dough. Leave the dough to rest briefly and if is very soft and greasy put it in the fridge for a few minutes to firm up.
5. Roll out the dough and cut out biscuits to desired shape.
6. Place onto the baking tray and bake for 10 minutes.
7. Remove from the oven and leave to cool on a wire tray, the biscuits will become crisper once fully cooled.
Photo credit: pixabay
---
---