Stir fried kale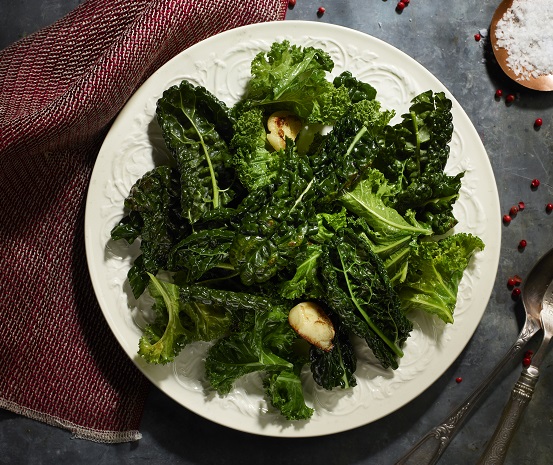 This sleek and simple way of cooking cavolo nero kale shows the green off to its finest. Thankyou Anton Petrov for this recipe.
Ingredients
3 garlic cloves, crushed and peeled
1 large bunch of cavolo nero
2.5 tablespoons sunflower or rapeseed oil
1.5 tablespoons wholegrain mustard
Freshly ground black pepper and salt
Method
1: Tear the cavolo nero leaves off the stems and roughly chop the leaves.
2: Wash and drain the leaves.
3: Heat a wok or large frying pan and stir-fry the crushed garlic, then add the mustard.
4: Add the cavolo nero and stir fry until soft, but still green and colourful.
5: Add a splash of water if too dry.
6: Finish with a pinch of black pepper and salt if required.
Photography by Chelsea Bloxsome for Made In Hackney