Strawberry and Chia Seed Jam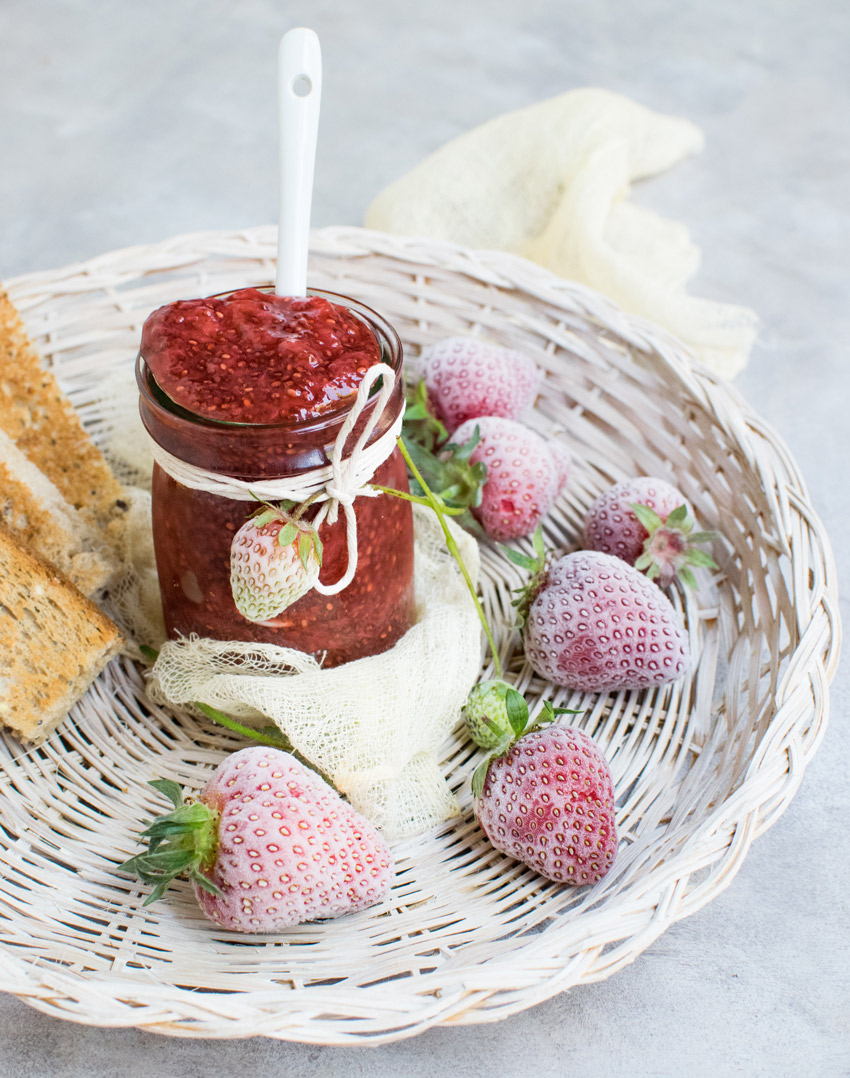 This delicious recipe is fruit-rich and perfect for summer
Ingredients
Makes a 400 milliliters jar
200 grammes of strawberries
2 tablespoons of chia seeds
1 tablespoon of fruit syrup of your choice
Method
1: Mash the strawberries and place into a clean jar.
2: Add the chia seeds and syrup and shake well.
3: Leave in the fridge for 1 hour to set.
This jam will keep in the fridge for one week. To sterilize your jar, wash the jar and lid in warm soapy water, then boil in a pan of water for at least 10 minutes and leave to cool.
Photo by Monika Grabkowska on Unsplash
---
---