Strawberry, Redcurrent & Sweet Freedom Jam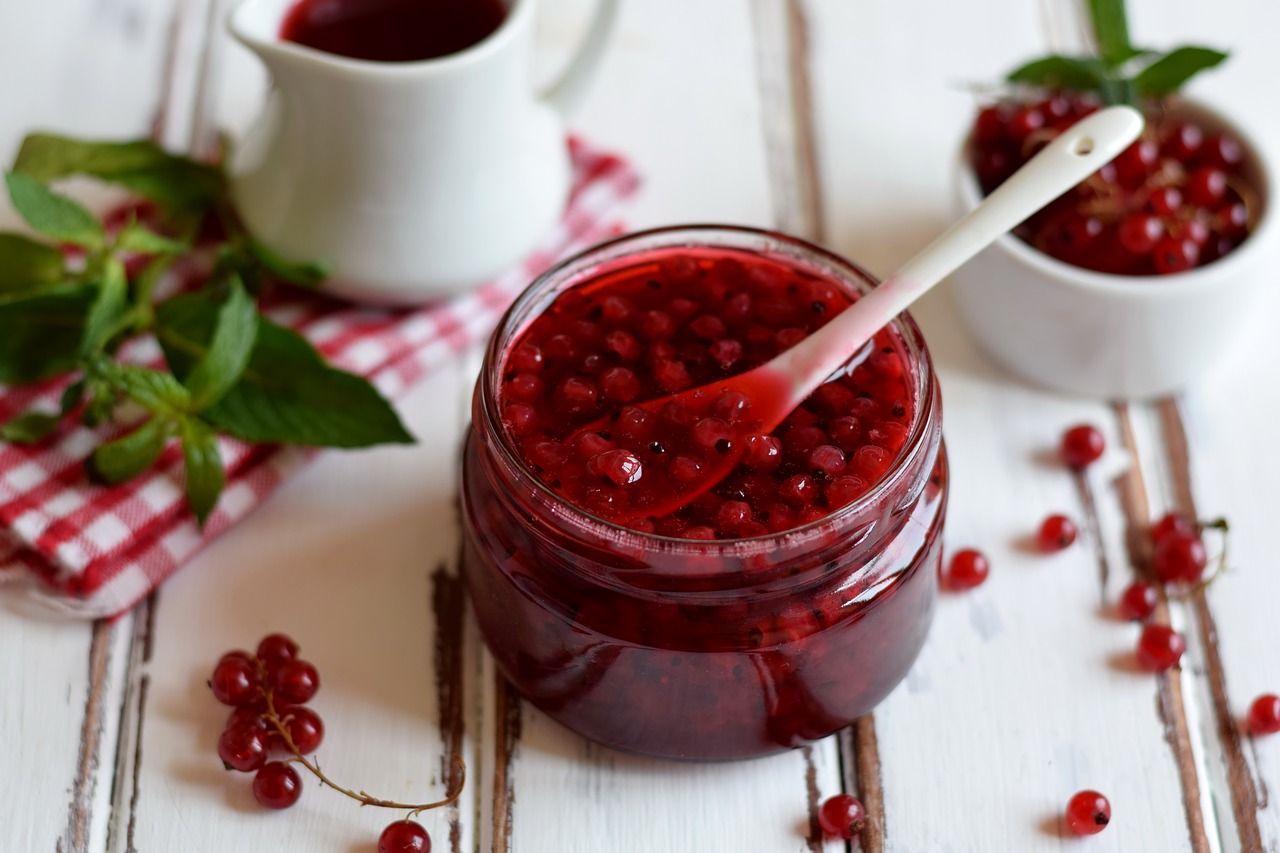 In a taste test this jam was voted more delicious than the jam made with sugar by our students!
Ingredients
1 kilogramme strawberries
250 grammes redcurrants
250 millilitres Sweet Freedom
1 under ripe cooking apple
Juice of one lemon
Method
1: Place a saucer and teaspoon in the fridge to cool.
2: De-hull the strawberries and put a few aside.
3: Place the strawberries in a saucepan with the grated apple, redcurrants and lemon juice and heat until softened, about 15 minutes.
4: Add the Sweet Freedom and bring the fruit to a fast boil, stirring all the time.
5: Squash the strawberries against the side of the pan. When all the strawberries are squashed add the whole strawberries.
6: When the bubbles slow down test the jam to see if it has set by placing a teaspoon of jam on the cold saucer and leaving it to cool in the fridge for a few minutes. Scrape your finger through the jam and if it wrinkles it is ready.
7: Leave the jam to cool for 10 minutes and spoon into warm sterilized jars.
8: Keep the jam in the fridge. It will last for up to 6 weeks.
photo source: pixabay
---
---