Summer Vegballs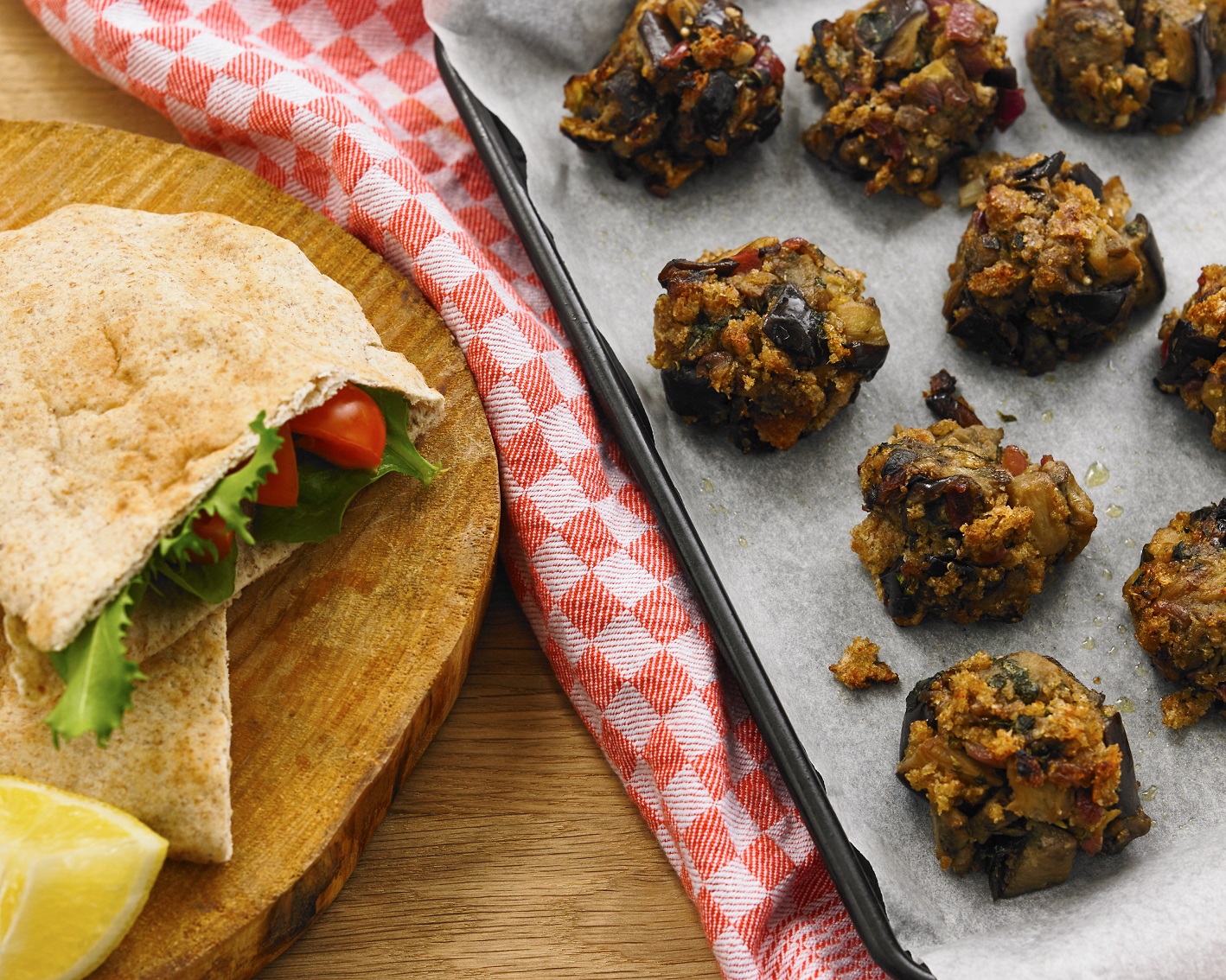 These versatile vegballs can be stuffed in pitta, used in wraps or served on top of salad leaves. A great dish to share with friends and family.
Ingredients
(Serves 4)
1 aubergine
1 red or white onion
1 clove of garlic
1 red chilli
1 tablespoon of coconut oil
Lemon zest and juice
Slightly stale slice of bread
Fresh basil or other fresh herbs
Method
1: Cut the aubergine in half lengthways.
2: Dice the flesh into chunks and put into a saucepan or frying pan.
3: Finely slice the onion and garlic, chop the chilli finely, and add these to the aubergine in the pan with 1 tablespoon of the oil.
4: Cook on a medium heat for about 10 minutes to soften.
5: Grate over the lemon zest, squeeze in the lemon juice and, once the aubergines are soft, tip everything into a mixing bowl.
6: Grate the bread over the top, finely chop the herbs and mix in well.
7: Shape the mixture into tablespoon-sized balls with your hands.
8: Brush balls lightly with olive oil, place on a baking tray and put in a preheated oven at 180F/350C/Gas Mark 4.
9: Serve with extra lemon and pita bread if you have it.
Photo credit: Patricia Niven