Sunflower Cheese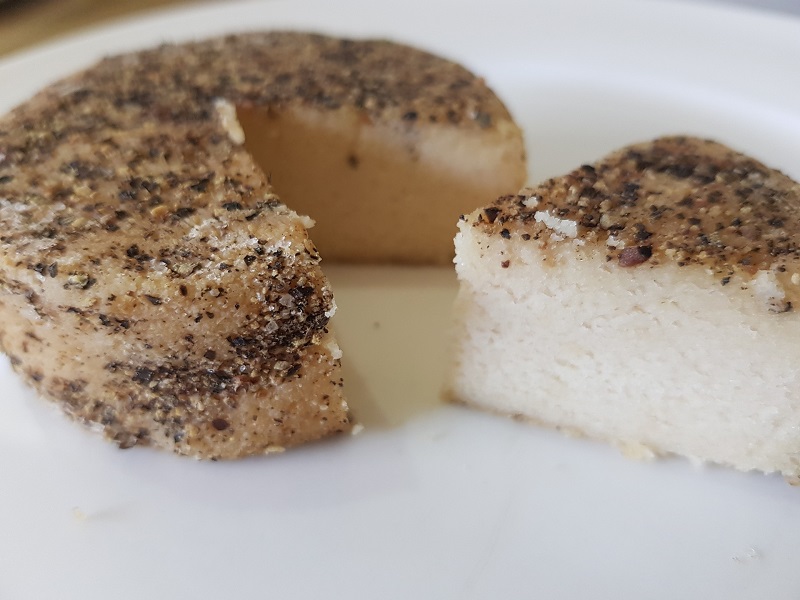 Sunflower seeds are inexpensive, ecological and very nutritious, and makes a good vegan cheese. recipe by Made in Hackney chef Bruna Oliveira
Ingredients
2 cups sunflower seeds (soaked for 4 hours)
1 cup water
2 capsules of probiotics
2 tablespoon lemon juice
2 tablespoon nutritional yeast
1 garlic clove
1 teaspoon salt
½ teaspoon ground turmeric
½ teaspoon ground cumin
Method
1. Blend all ingredients, except the probiotics in a high-speed blender until smooth. Add the probiotics and pulse to incorporate.
2. Place the mixture in a strainer that has been lined with cheesecloth and place a weight on top. The weight should not be so heavy that it pushes the cheese through the cloth, but heavy enough to gently start to press the liquid out.
3. Leave to culture for at least 12 hours but no longer than 24 hours.
4. Take the cheese into the fridge to set, for about 4 hours, then shape as you like.
5. You can add coating like mustard grains, black pepper, paprika as seen here.
Recipe courtesy of Bruna Oliveira from London Nut Cheese Co
---
---