Sweet Potato And Bean Burgers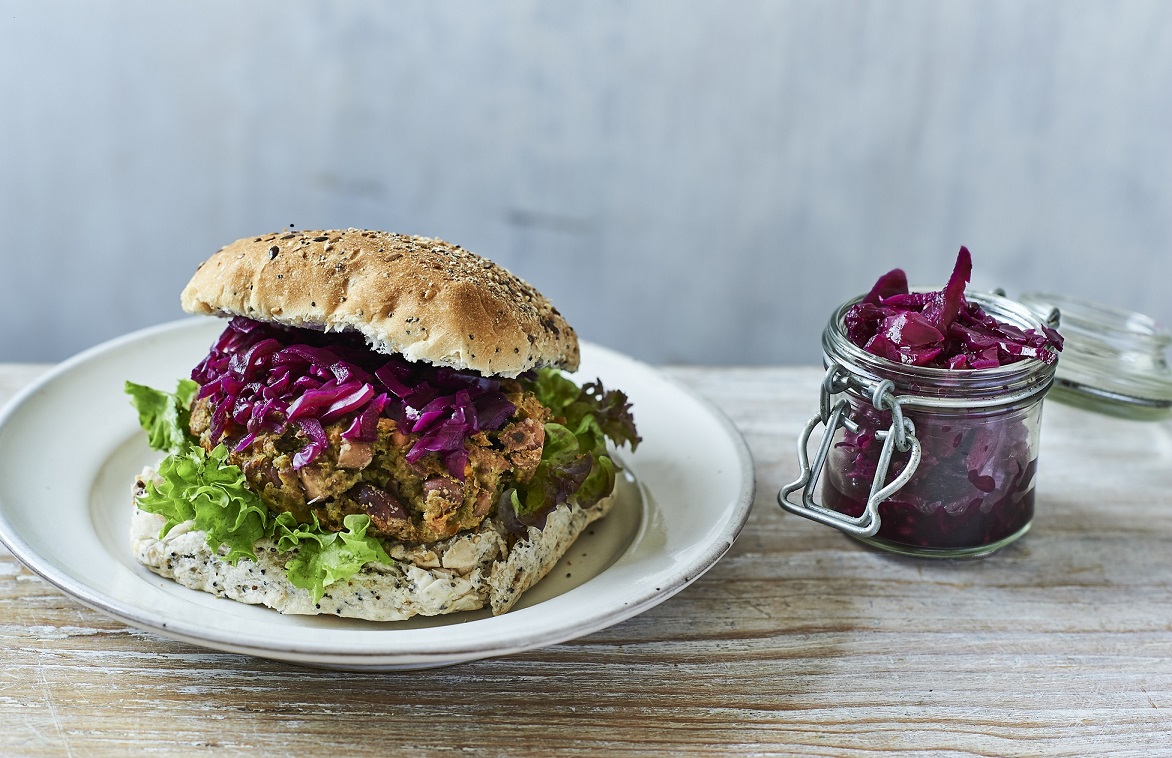 Who doesn't love a good hearty burger? These plant-based patties are simple, thrifty and delicious.
Ingredients
2 sweet potatoes
1 cup of kidney beans
1 cup of cooked brown rice or quinoa
1/2 a cup of walnuts
2 spring onions
2 teaspoons of cumin
1 teaspoon of smoked paprika
Method
1. Set the oven to 200c/Gas Mark 6.
2. Place the sweet potatoes in the oven and roast until soft (about half an hour).
3. Finely chop the walnuts and place in a bowl.
4. Finely chop the spring onions and add to the bowl
5. Mash half the beans and add to the bowl, along with the unmashed half of beans.
6. Mash the cooked sweet potato and add to the mixture.
7. Once everything in the bowl is mixed together, form 4 burgers with your hands.
8. Place on a baking sheet in the oven for 30-40 minutes, turning once.
Photography: Faith Mason for Made In Hackney, Food Styling: Ximena Ransom for Made In Hackney