Sweetcorn Waffles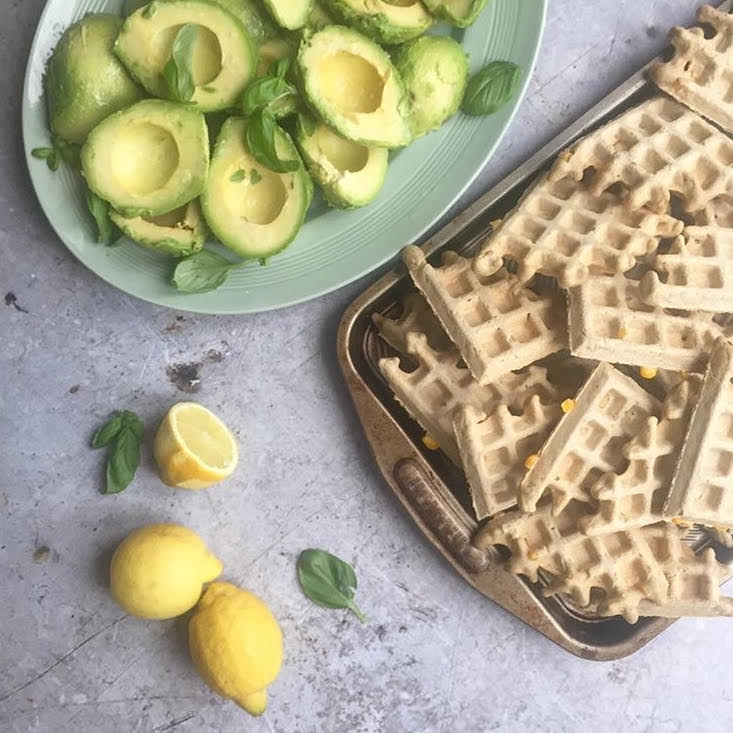 Serve these for brunch with smashed avocado and you'll make yourself very popular! This recipe uses curdled almond milk instead of traditional buttermilk in waffles for lift.
Ingredients
Makes 16 triangles, or 8 square waffles
Ingredients
400 millilitres almond milk
2 teaspoons apple cider vinegar
80 millilitres olive oil
160 grammes buckwheat flour
160 grammes brown rice flour
80 grammes tapioca flour
280 grammes cooked sweetcorn
2 teaspoons baking soda
salt
pepper
chilli flakes and chopped coriander (optional)
Method
Method
1. Add the apple cider vinegar to the almond milk and leave sit for 5 minutes, while it curdles. Then add the olive oil and stir till combined.
2. Combine the dry ingredients (flours and salts) together in a separate bowl, then pour in the milk and stir.
3. Add the sweetcorn to the batter and blitz partially with a hand blender, leaving some texture.
4. Stir through the chilli flakes and coriander if using, then cook according to waffle maker instructions.
Recipe by Made In Hackney cookery teacher Ceri Jones http://naturalkitchenadventures.com/
---
---