Tahini Almond Cookies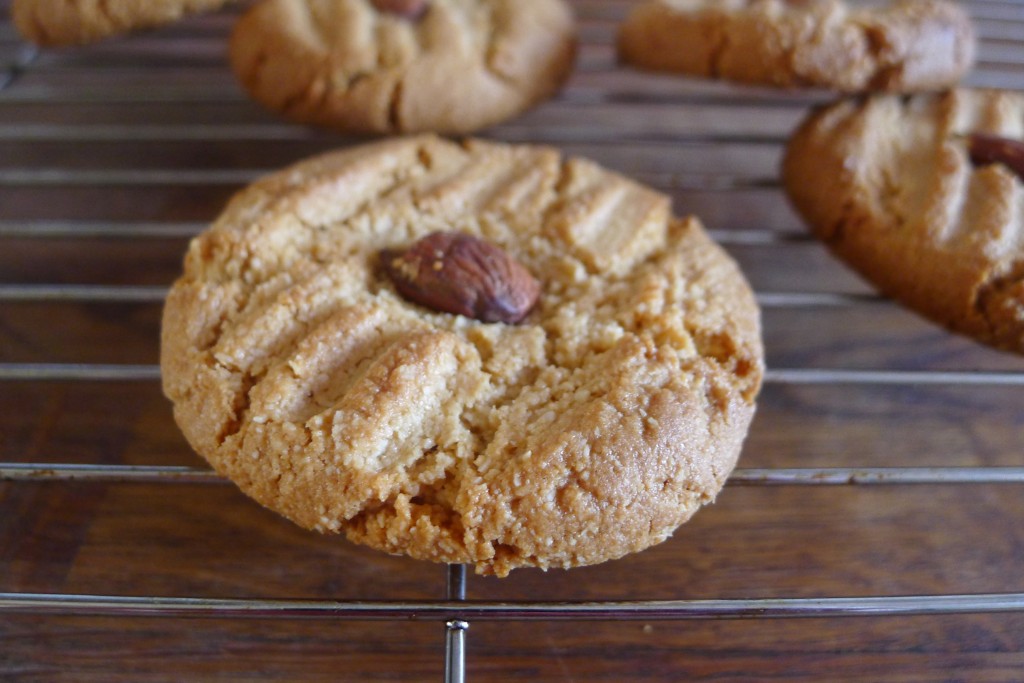 Nuts and seeds are full of minerals that support good health. Tahini especially contains calcium. These cookies are a great alternative to those made with white flour and sugar and go superbly with a cup of (green) tea.
Ingredients
60 grammes ground almonds
½ teaspoon baking soda (bicarb of soda)
60 grammes maple syrup
45 grammes tahini
1/2 tablespoon olive oil
½ teaspoon vanilla extract
6 whole almonds for topping (optional, you can also use sesame seeds)
Method
1: Pre-heat oven to 180 C / Gas mark 4.
2: In a large bowl, combine ground almonds and baking soda, then in a smaller bowl, stir together maple syrup, tahini, oil and vanilla. Pour the wet ingredients into the dry, stir well, then using your hands bring it together into a ball of cookie dough.
3: Form the dough into 4-5cm inch balls using your fingers and place on parchment lined baking tray. Flatten with a fork and top with a whole almond. Bake for 10-12 minutes until lightly browned. They will still be soft and harden as they cool. Cool on a wire rack.
Can be stored in an air-tight container for a few days, but best eaten fresh or within a day.
Recipe by Made In Hackney cookery teacher Ceri Jones of naturalkitchenadventures.com
---
---