Chocolate Tahini Hearts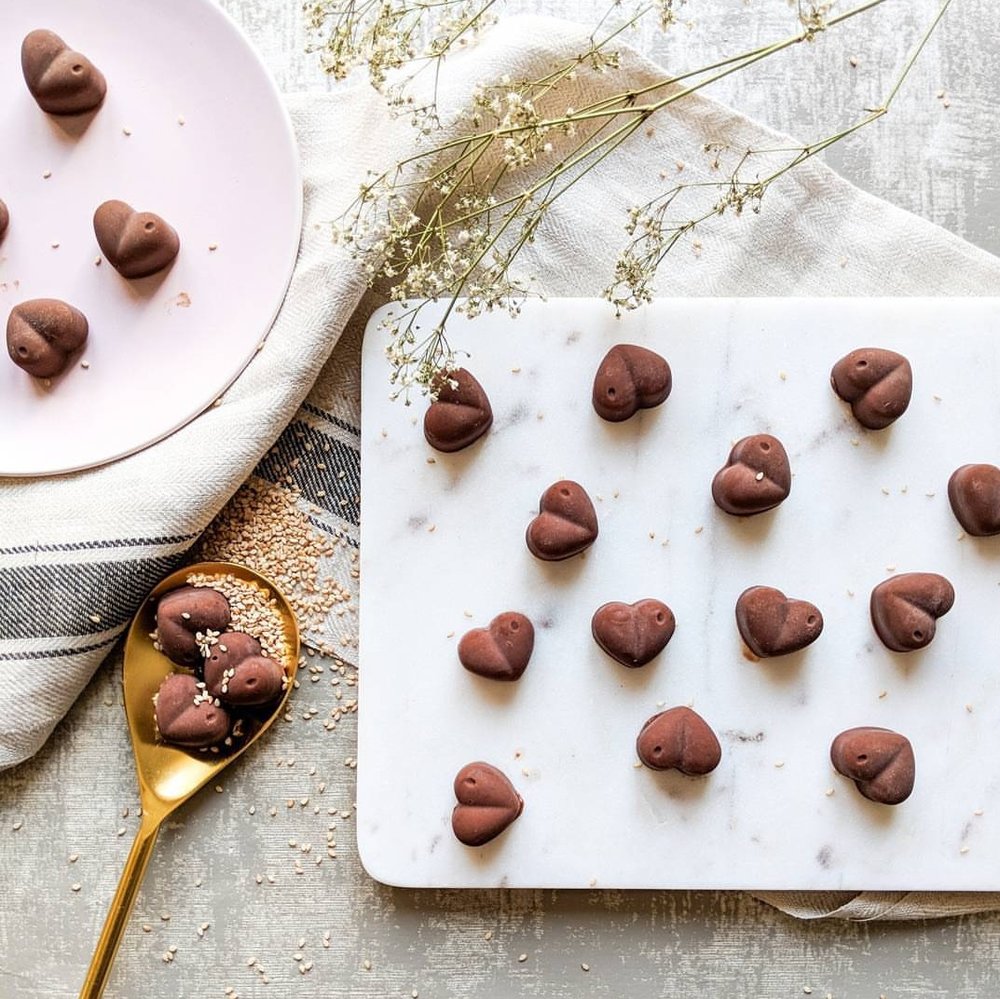 These little beauties are absolutely delicious. Thankyou Deepa Devlukia of Girl Boy Food Baby blog for creating them!
Ingredients
4-5 tablespoons of light tahini
4 tablespoons raw cacao
4 tablespoons melted coconut oil
4 tablespoons maple syrup
Pinch of pink Himalayan salt
Method
1: Melt coconut oil in a pan on a low heat.
2: Once the coconut oil is fully melted add the rest of ingredients to the pan and mix until all lumps of tahini have gone.
3: Pour into moulds and pop in the freezer for about an hour or until solid.
4: Store in freezer until ready to eat.
These delicious little treasures were created by our supporter and pal Deepa Devlukia of stunning conscious parenting and vegan food blog Girl Boy Food Baby.
---
---