Tangy Sweet Plum Tomatoes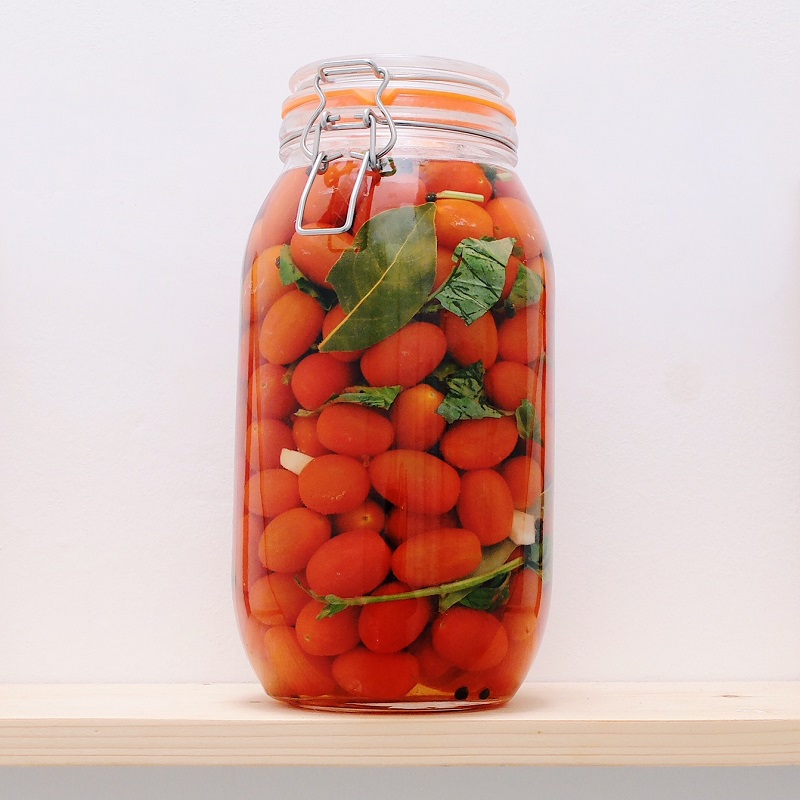 A delicious, tangy and unusual ferment recipe from our pal Jessie Ferments!
Ingredients
1000 grams plum tomatoes
1 cup of filtered water (chlorine can damage the fermentation)
1 bulb garlic
1 big bag fresh basil
5 bay leaves
3 tablesoons sea salt
Black pepper corns
Method
1: Mix the salt and water together until the salt dissolves.
2: Steralise a glass jar large enough to contain all the tomatoes.
3: Peel the garlic and chop each clove in half.
4: Fill a clean glass jar with the tomatoes, garlic, basil, bat leaves and black peper corns.
5: Pour the salt brine over all the ingredients. All the ingreidents must be covered in water. To hold them under the water you can use a cabbage leaf over the top of the tomatoes. This stops the ingredients being exposed to the air and the ferment going mouldy.
6: Cover loosely and leave at room temperature for 2-4 days. Check daily for bubbles - this is a sign it's fermenting. It should smell like saurekraut.
7: Once happy with your ferment seal and store in the fridge.
This tasty recipe comes with love from our supporter Jessie Ferments.
---
---