Tomato Sauce with Pasta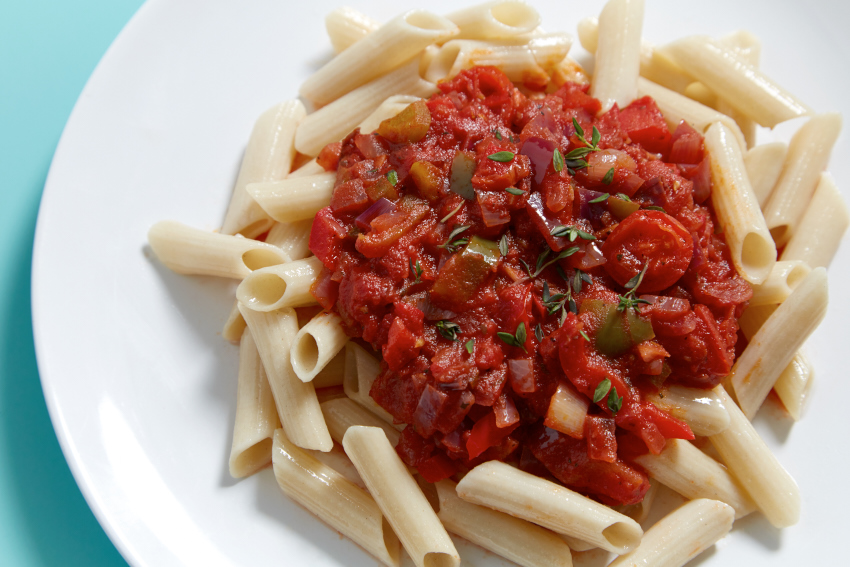 A simple and satisfying classic. Great for kids. Why not get them to help you make it?
Ingredients
(Serves 4)
1 tablespoon olive oil
1 garlic clove, crushed
2 cans chopped tomatoes
1 crumbled stock cube
1 tablespoon tomato purée
1 teaspoon molasses
Basil leaves, chopped (optional)
300 grammes pasta
Method
1: Heat the oil in a pan, add the garlic, then gently fry for 1 minute.
2: Tip in all the other ingredients, except the basil. In a jug add boiling water to the stock cube, stir well and add to the pan. Bring mixture to the boil.
3: Reduce the heat, then simmer uncovered for 5 minutes, stirring occasionally.
4: Cook the pasta according to instructions, drain and mix in the sauce. Add chopped basil leaves to taste.
Photo credit: Patricia Niven