Trini-style Curry in a Hurry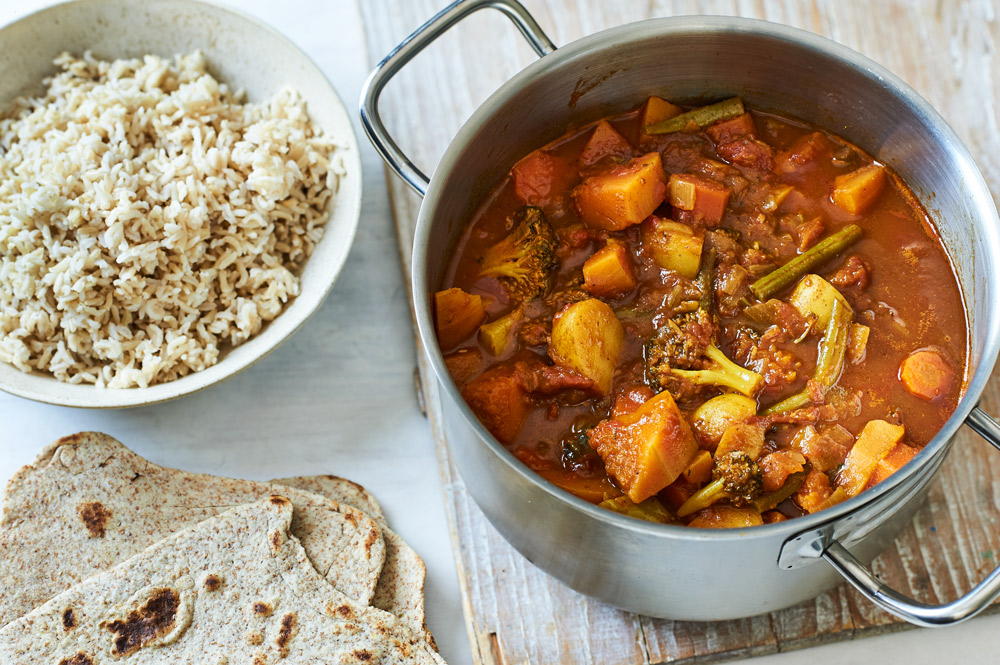 A lovely stuffing for our Cheeky Chickpea Pancakes but also great on its own...
Ingredients
1 large red or white onion
4 cloves garlic
1 tablespoons oil
2 potatoes or a large sweet potato
half a broccoli
400g cooked beans (1 tin)
1-2 tablespoons curry powder
1 big pinch dried red chilli flakes
Method
1: Mince the garlic, finely chop the onions,
2: Peel and chop the potatoes into small 1cm sized cubes,
3: Open tin of chick peas, drain and rinse well
4: Chop the herbs.
5: In a large pot over medium-low heat, cook the onion in the oil for a few minutes, then add the garlic and cook for another minute.
6: Add the potatoes, chickpeas, broccoli, curry powder and chilli flakes and stir well.
7: Pour over the water then cook over a medium heat for around 15minutes until the potatoes are soft and the liquid is reduced.
8: Taste and season with a pinch of sea salt if required and stir through any fresh coriander.
Enjoy!
Photo credit: Faith Mason
---
---