Winter Veggie Pie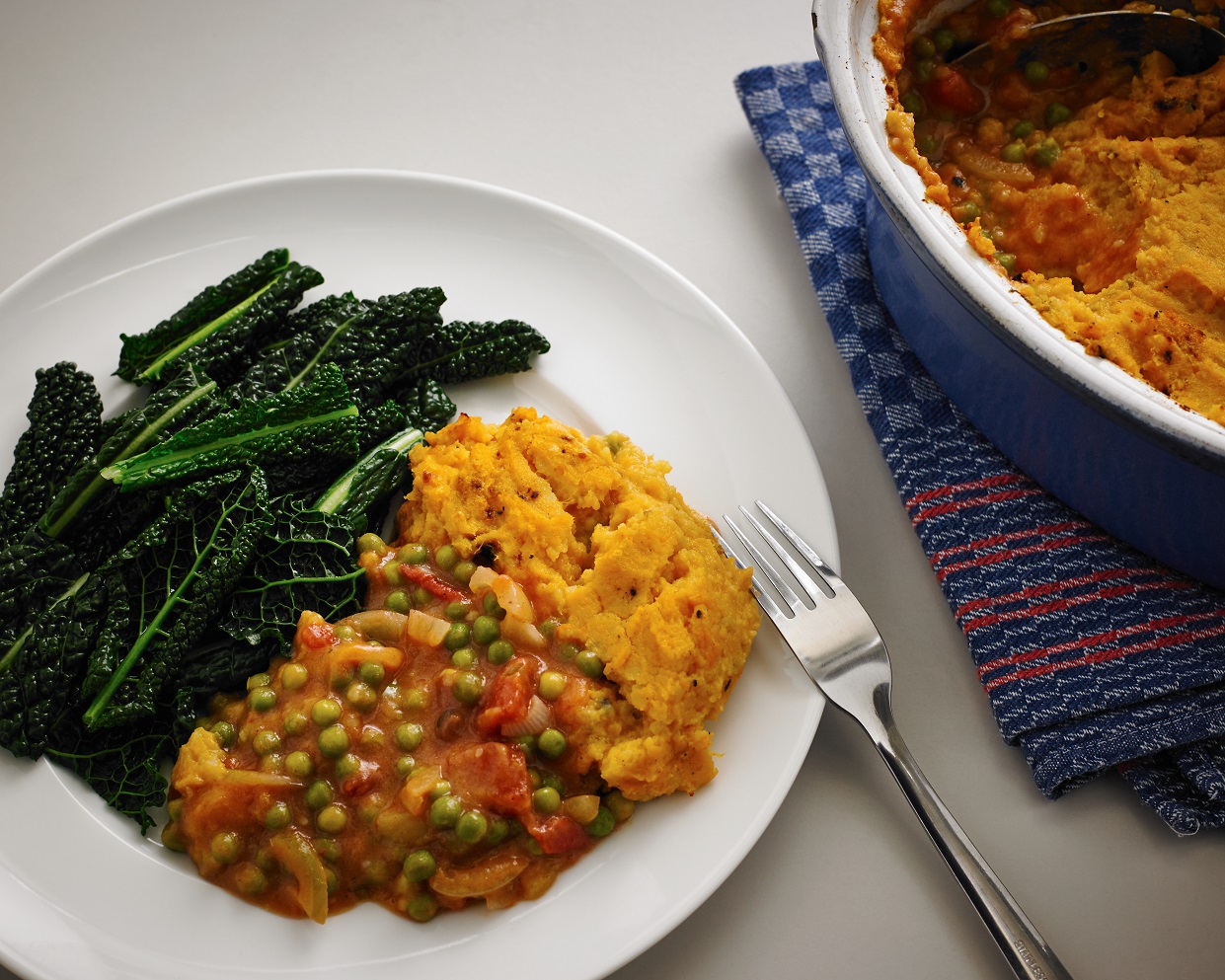 Comfort food at its best. Serve with steamed greens, as pictured, or by itself.
Ingredients
(Serves 4)
2 tablespoons olive oil
2 onions, sliced
50 grams flour
4 garlic cloves, finely sliced
1 tin chopped tomatoes
300 grammes frozen peas
1 kilogramme potatoes, cut into chunks
200 mililitres almond milk
Method
1: Heat 1 tablespoon of the oil in a saucepan over a medium heat.
2: Add the onions and cook until softened, then stir in the flour and cook for another couple of minutes.
3: Add the garlic and cook until it begins to soften. (You can also add more veg.)
4: Tip the tomatoes into the pan along with a can of water. Simmer until the sauce has thickened and the vegetables are cooked.
5: Stir in peas.
6: Boil the potatoes separately until tender.
7: Drain potatoes, then place them back in the saucepan and mash. Stir through enough almond milk to reach a soft consistency, then add the remaining olive oil and season to taste.
8: Heat the grill. Spoon the hot vegetable mix into a pie dish. Top with the mash and drag a fork lightly over the surface. Place under the grill for a few minutes until the surface is golden.
Photo credit: Patricia Niven