Yellow Lentil and Cauliflower Curry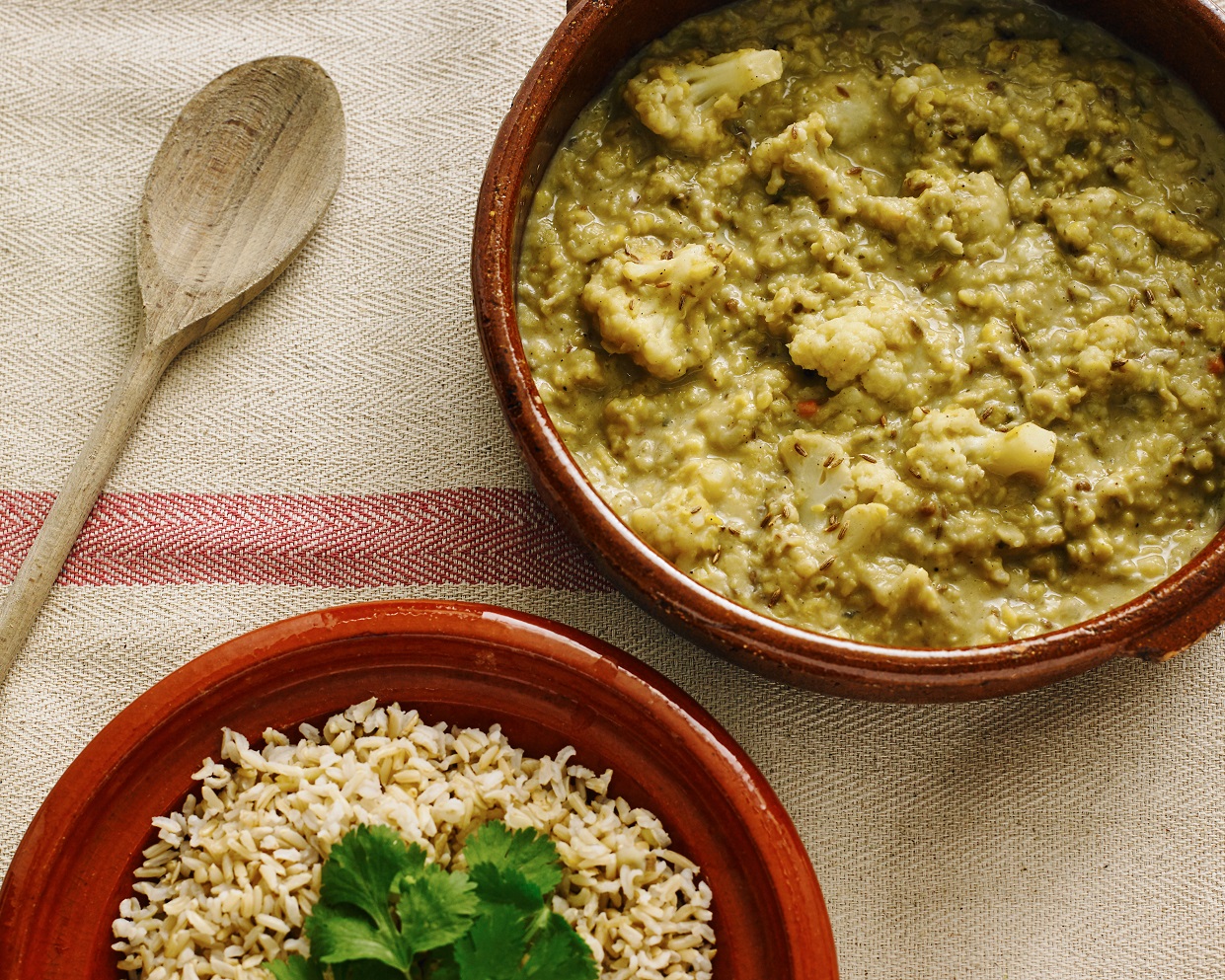 A creamy and rich curry, perfect for cold winter nights. The ginger, turmeric and garlic can help boost your immune system!
Ingredients
(Serves 4)
1 onion, thinly sliced
Spices – cumin, coriander, turmeric, garam masala
Thumb-sized piece of ginger, finely chopped
200 grammes yellow lentils, rinsed and uncooked
1 litre vegetable stock
1 can coconut milk (optional)
1 clove of garlic (optional)
1 cauliflower, broken into little florets
Method
1: Add onion, ginger and garlic (optional) to a pan with 1cm of water.
2: Cook on low heat until onion is soft.
3: Add the curry spices, then stir-fry for 1 minute before adding the lentils, vegetable stock and coconut milk.
4: Bring the mixture to the boil and simmer until the lentils are soft.
5: In the last ten minutes of cooking stir in the cauliflower to cook.
6. Serve and Enjoy.
Photo credit: Patricia Niven