Homemade Coffee Scrub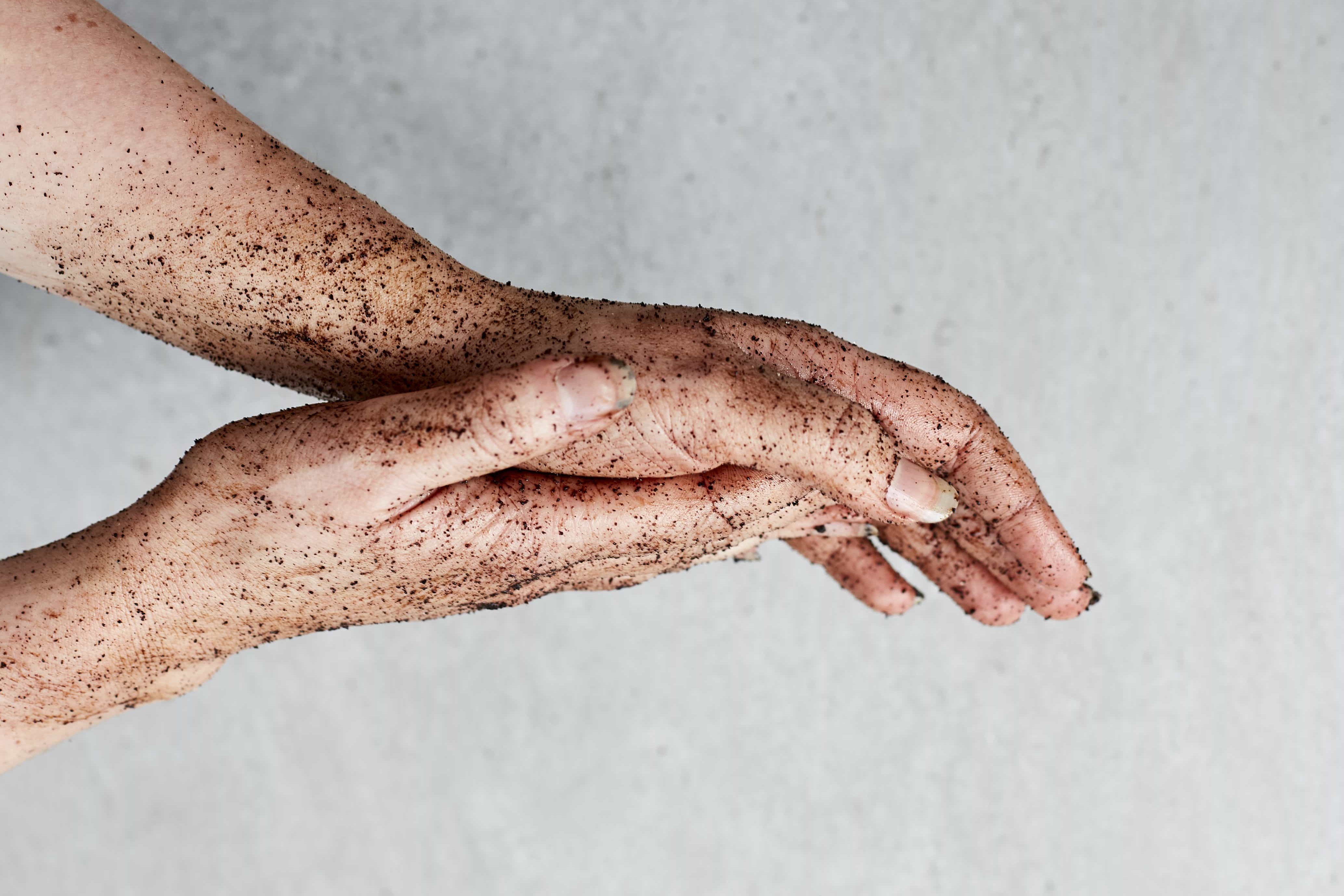 This simple yet luxurious body scrub recipe comes from natural and sustainable beauty specialists Optiat. It's a great way to use up leftover coffee grounds while nourishing and exfoliating your skin and is a fantastic alternative to plastic microbeads which pollute our oceans. According to the professionals over at Optiat, the caffeine in coffee helps stimulate blood flow making it effective against skin conditions such as acne, eczema, cellulite and stretch marks, and helping to address those areas in need of renewaland regeneration.
Ingredients
100 grammes of freshly-brewed coffee grounds (you can use fresh unbrewed coffee grounds too if you're not
a coffee drinker!)
2 Tablespoons Almond Oil (can also use Walnut Oil, Avocado Oil, Jojoba Oil or Macadamia Oil)
2 Tablespoons Coconut Oil
10 grammes of Sea Salt
20 grammes of Coconut Palm Sugar (you can also use Rapadura or even regular Sugar)
5-10 drops Essential Oils of choice - see below for some ideas!
Essential Oils
Cedarwood – A woody scent used for calming and to alleviate stress and anxiety.
Peppermint – A cooling agent that enhances mood, sharpens focus, combats irritation and redness, alleviates symptoms of congestion, and aids in digestion.
Rose – Soothing rose helps with circulation, inflammation, and depression.
Jasmine – Sweet smelling Jasmine has been known to enhance libido, and ease depression, tension
and stress.
Bergamot – This citrus scented oil is great from skin infections such as eczema and psoriasis.
Tea Tree – A natural immune booster and known as an antiseptic good for infections, cuts and
burns.
Ylang Ylang – This sweet aroma is great for reducing stress and a potent aphrodisiac.
Lavender – A well known stress reliever but also a potent anti-inflammatory and a sedative.
Lemon – A good choice for skin irritation and poor circulation. A good choice for improving mood
and reducing cellulite!
Method
Measure all the ingredients into a medium bowl and stir to combine with a spatula or a wooden
spoon.
Transfer to a jar or another pot with a lid and store keep in the bathroom.
Apply in the shower or bath on damp skin.
Massage into skin in a circular motion.
Leave for 3-5 minutes for the essential oils to absorb into the skin for full effect.
Rinse off thoroughly.
Your skin should feel incredibly soft and smooth. You'll love the feeling!
---
---