MIH cookery classes have been the highlight of lockdown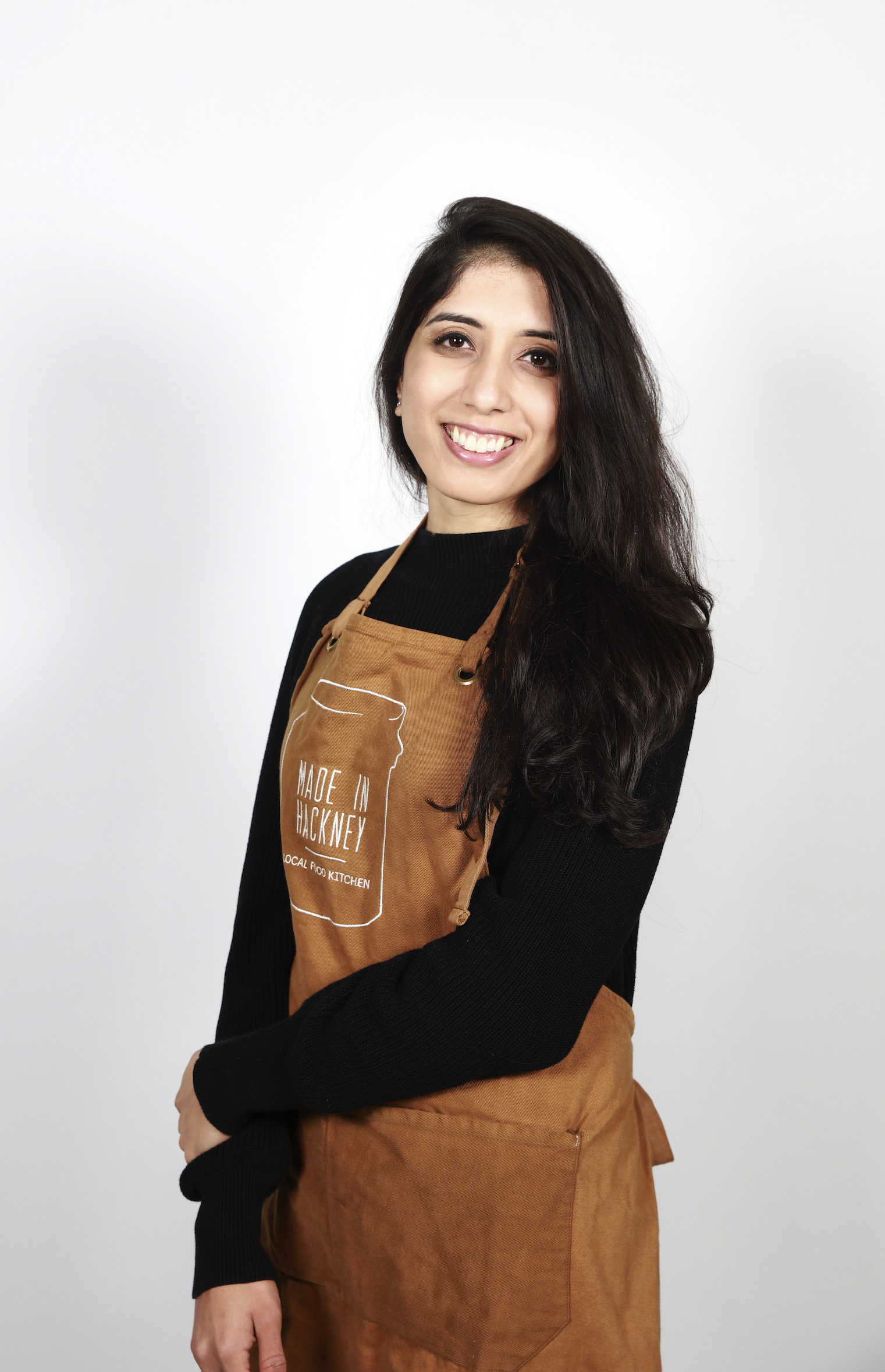 Posted Friday 5th June 2020...
It's Volunteers Week! And we're celebrating our amazing volunteer family. There are too many to all name individually so we'll be highlighting just a few of these generous souls to acknowledge our huge gratitude for the enormous contributions they are making during these challenging times.
Next up this week is Rohini, one of our volunteer chefs in conversation here with our founder Sarah:
Sarah: Hi Rohini, Thank you so much for your support these past few months. Were you volunteering with Made in Hackney before the covid19 crisis?
Rohini: Yes, I had recently joined as a volunteer and as a cookery teacher just before the crisis began. However, I had only volunteered a couple of times and my first experience of teaching for MIH was actually via Zoom once the crisis began!
Sarah: What was your employment situation before the crisis and has this been affected?
Rohini: I work as a self-employed plant-based nutritionist and began my practice online in 2019. I was getting ready to open my first Lifestyle Medicine clinic in London this May but this was pushed back due to Covid-19. I really hope to be able to open later this year.
Sarah: Tell us about your role volunteering for us during lockdown?
Rohini: Along with my mother, Dr Nitu Bajekal, who is an ambassador for Made in Hackney, I taught an online cookery class. We cooked four simple Indian oil-free recipes that could be made on a budget. This was my first time teaching a cooking class via Zoom and it was incredibly rewarding. With the help of donations from participants, we raised over £500 for Made in Hackney. We're looking forward to teaching our next class in June. I also helped make phone calls to those who had been receiving meals as part of the Covid-19 Emergency Meal service. It was lovely to speak to everyone and hear their individual stories.
Sarah: How has performing this volunteer role for us affected your experience of lock down ?
Rohini: Attending and volunteering in MIH cookery classes has been the highlight of lockdown for me. I was tagged in over 20 posts on social media after my class and seeing what everyone had made brought me so much joy. There's a myth that Indian food is difficult to cook but it couldn't be easier and sharing that with others made me feel so connected. I feel incredibly grateful to be part of Made in Hackney and to have the opportunity to share nutrition tips with others during this time. It's given me so much more confidence in myself.
Sarah: Have you learnt any new skills?
Rohini: Yes, I've really learnt how to multitask - cook, teach and manage Zoom at the same time! I have also learnt so many new dishes and "cheffy" techniques from the other brilliant classes I've attended such as those by Lauren Lovatt, Jay Brave and Chef Mark's class. I felt a real post-class buzz from the social experience online.
Sarah: What new insights if any has it given you?
Rohini: Made in Hackney has given me the opportunity to step outside my comfort zone right from my living room. The experience has shown me that you can always learn new skills, no matter where you might be.
Sarah: What are the most rewarding (and the most challenging) aspects about performing this voluntary role?
Rohini: The most challenging aspect is not being able to see people's faces clearly while you're teaching a class so you have to trust that they will speak up if they need you or have a question. The most rewarding is the joy you feel when you realise 40 people are cooking your dishes along with you and when they share how much they enjoyed it - it's just wonderful.
Sarah: How would you like to continue volunteering with MIH once the government lockdown eases?
Rohini: I would love to continue both volunteering and teaching cookery classes. This crisis has really shown us how important access to nutritious food for all is and how we all need to keep working together.
We are profiling our wonderful volunteers all week so check back to our home page each day to read more of their stories or click here to get direct to their stories: Rebecca, Amy, Myia, James