New career motivation - A volunteer's experience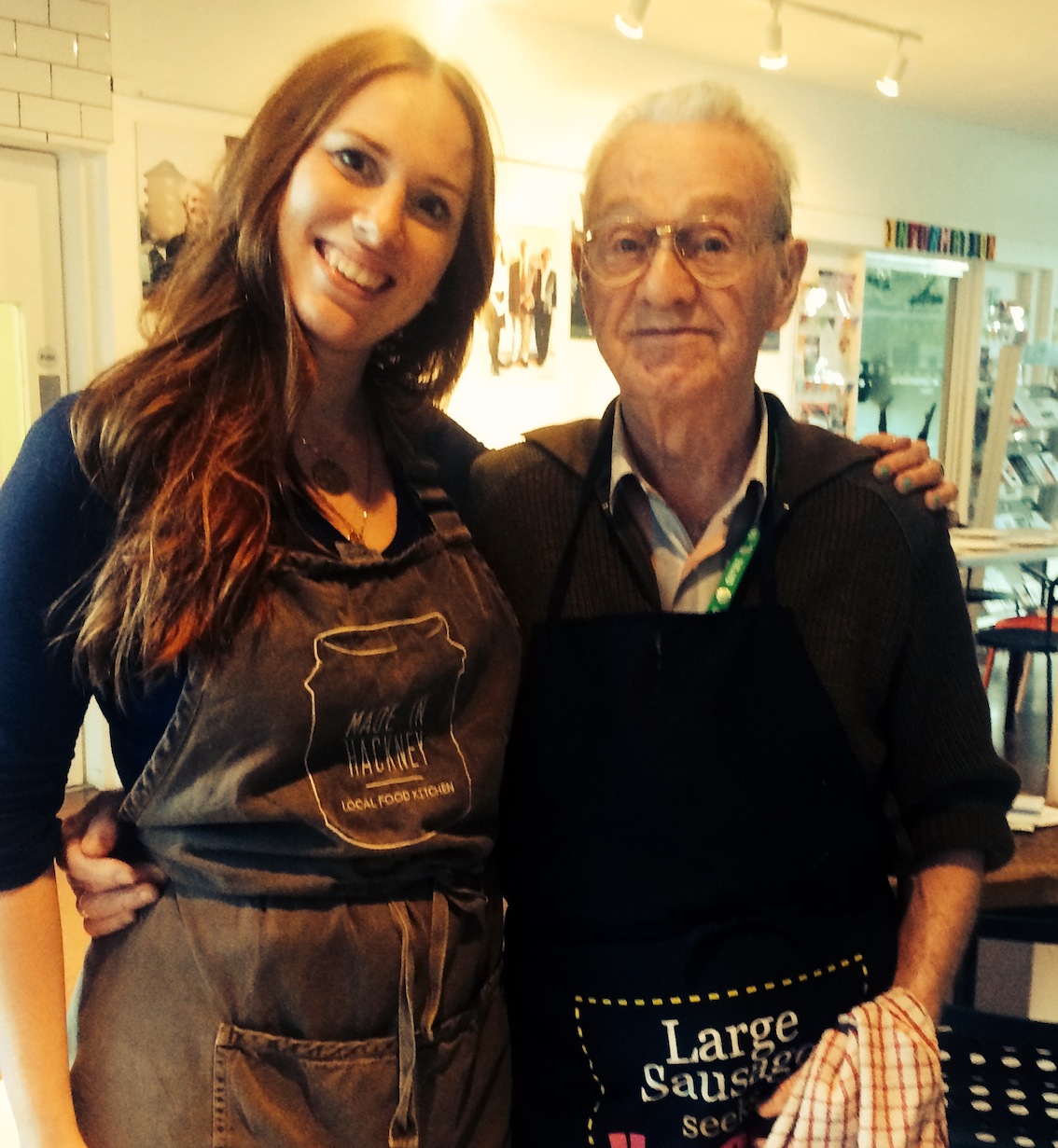 Posted Friday 6th November 2015...
I started volunteering with Made in Hackney (MIH) in the winter of 2014. I'm passionate about cooking and wanted to get involved with my local community. The vision of MIH really fits in with my own view of food and the environment so it seemed like a natural step for me.
I became a regular volunteer at the 'International Cuisine' cookery classes run by the amazing Jayne Totty, once a week at the Redmond Community Centre. The courses were funded by Hackney Public Health and covered a whole host of different cuisines including Ital (Caribbean), Middle Eastern, Turkish, Indian and Italian. I learned a lot about nutrition from working with Jayne. It was fantastic to get to talk to people from all sorts of different backgrounds and hear about their experiences, and to top it off eat a delicious meal with them at the end of each class!
One of my highlights was being given the opportunity to lead one of the classes, in which I taught people how to make dim sum. The group found wrapping the little parcels quite therapeutic, I'd recommend giving it a go! Another highlight was getting to know such a wonderful group of people, all from the Woodberry Downs Estate in Manor House. Their passion and enthusiasm for learning a new way of cooking was really inspiring. I especially bonded with Pat, an 83 year old widow who came every week with a 'joie de vivre' like I've never seen before; I think it must have been something to do with all the kale he washed! Pat definitely had a passion for kale, to say the least. (You can read more about Pat HERE.)
My experience as a volunteer 'class host' has also really opened my eyes to the different career options that are available to me and has given me the confidence to consider applying for jobs which involve healthy eating and teaching cookery. It has also motivated me to start thinking about further education in nutrition and perhaps some more advanced, cookery training. Moreover I feel inspired by the people I have met along the way. I definitely would recommend getting involved!
By Sophie Dilley.
Want to join Made in Hackney's Volunteer Programme? You can download a role description of a class host click HERE.
---
---