Vegan Cheese Party!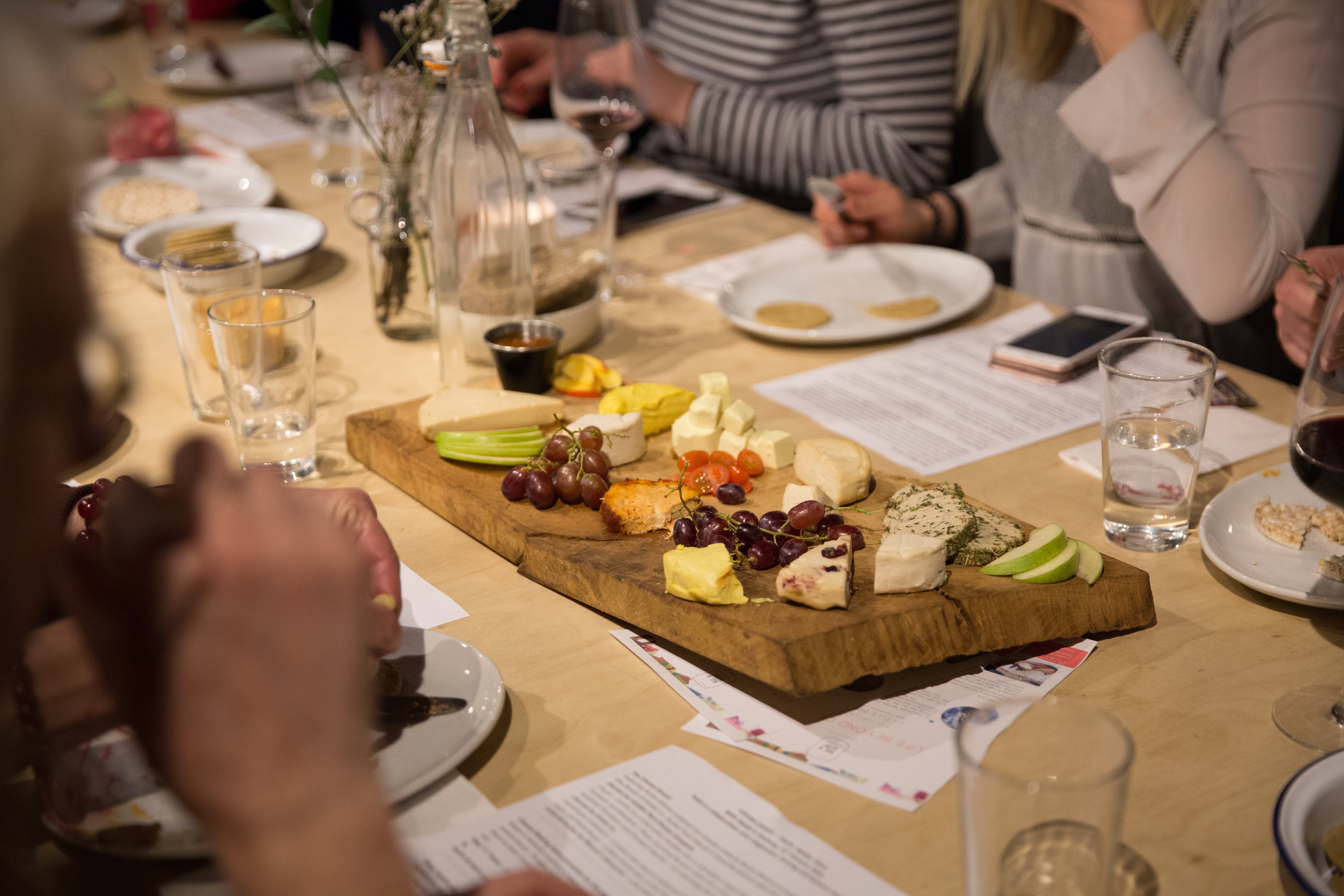 Posted Wednesday 18th April 2018...
Stuff your face with cheese in the name of charity? YES. You can really do that.
So we're having a Vegan Cheese Party. Whoo hoo I hear dairy-free and vegan foodies cheer. Er, like what the heck is vegan cheese I hear pretty much everyone else say followed by, "I tried some vegan cheese once and it tasted of old rubber flip flop soles. It was like totally minging."
Well well vegan cheese has had a renaissance. Let's face it, it needed to. For the last few years artisan vegan nut and seed cheese makers (yes we said nut cheese, snigger snigger we know) have been making the most incredible cultured products inspired by the farmhouse cheddars, soft cheeses and bleu cheeses of old and making the most divine, healthy, wholefood 100% plant-based equivalents.
Sure, they don't taste the same as their dairy counterparts - you have to kind of park those notions - but they do taste unique, amazing and are great for your health. Check out a basic recipe here so you get the gist of what's going on here ingredients wise.
Plus, lets face it whether you're vegan or not, no one can escape the much needed attention the realities of industrial dairy has been getting and how well, absolutely messed up it is. If you want to find out more about this you can check this 5min video about how the dairy industry works. That's not to mention the environmental impact to consider.
But hey, lets not get heavy. This is a cheese party after all. And if you attend this bash you'll be treated to an amazing shared vegan cheese board tasting from artisan producers The London Nut Cheese Company, I Am Nut Ok, Nutkin, Mouse's Favourite and Kinda Co. (yeah plant-based cheese makers got puns), a super fun melted cheese toastie eating extravaganza, a mac 'n' cheese making demo and a fantastic mini market where you can buy these awesome butters, dips and hard/soft cheeses.
And remember it's a fundraiser. All the proceeds from the night will go towards funding our free and by-donation cookery classes to groups most in need such as young carers, low income families and people with long term health challenges.
So what are you waiting for book your tickets now!