Life As A Project Apprentice At Made In Hackney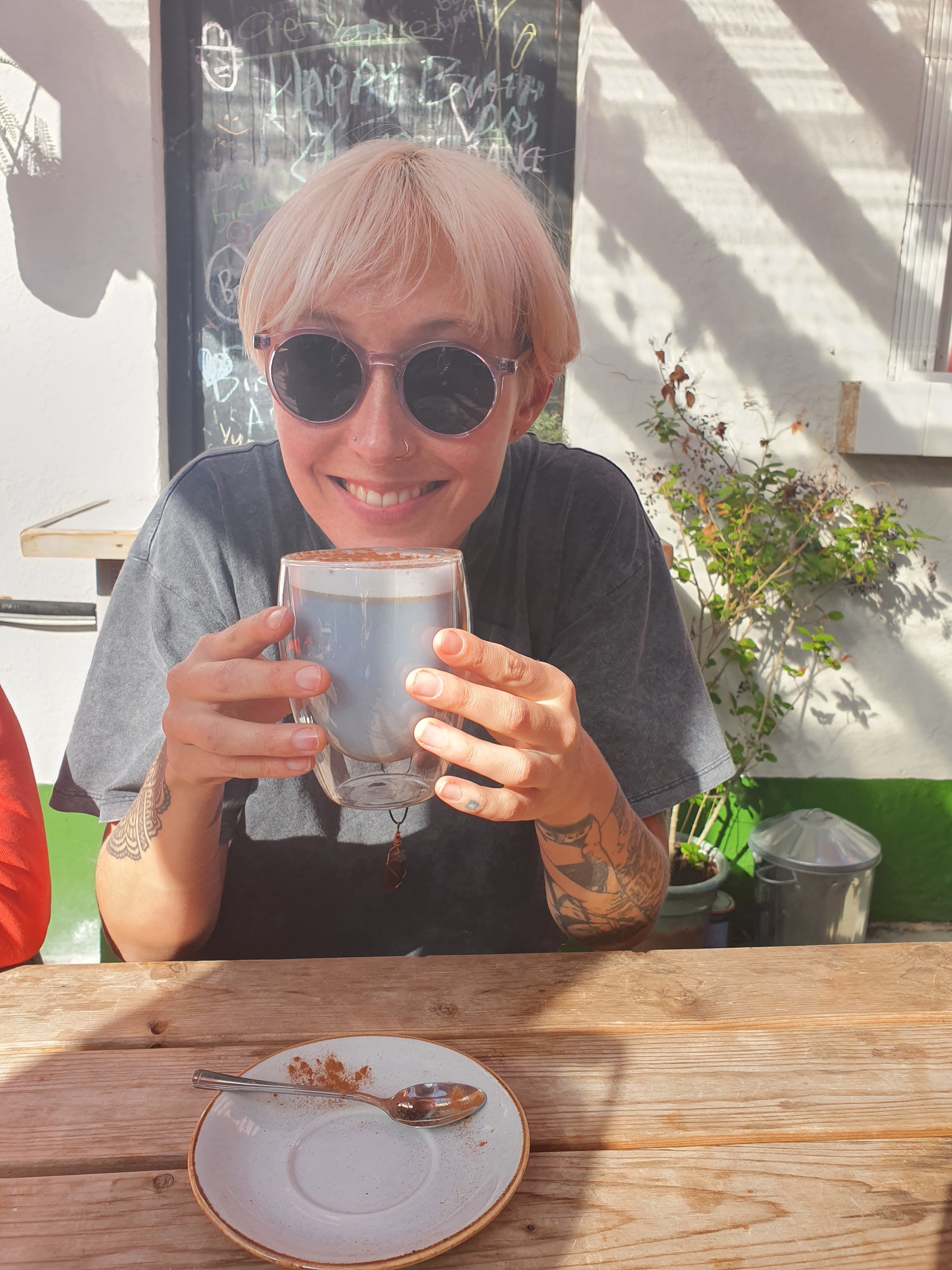 Posted Tuesday 14th January 2020...
Made In Hackney could not do what it does without it's incredible team of volunteer project apprentices. They make everything happen 'back stage' and take on special projects, in the case of Steph Golder hosting our team away day in Leigh-On-Sea, making 100 raw balls for Extinction Rebellion and completing our revamped teacher training packs after handing over from PA Adele Wilson who also worked tirelessly on that project. Sarah Bentley chats to Steph about her experience with us so far…
SB: Tell us about Steph.
SG: Food obsessed vegan with an interest in sustainable food systems, learning how to feed a growing population whilst battling the climate crisis.
SB: What inspired you to apply to volunteer to be a PA?
SG: I followed MIH on social media for years and felt so drawn towards them as an organisation with the same ethics and principles as myself, who were not only working with plant based food but making it accessible which is something I'm really passionate about. I was fortunate to be able to take a break from work and consider a new career path in food. On spotting an ad for the PA role it seemed too good to be true! Still here 7 months later…
SB: What has your role consisted of?
SG: It's never the same day twice although the bulk of the role is prepping for classes. I could be out shopping for ingredients and office supplies, proof reading recipes, dealing with bookings and coordinating teachers and customers as well as social media posting. I've been involved in party planning and have attended a number of events such as Vevolution to chat to the general public about MIH's work. I once made 100 energy balls for Extinction Rebellion too!
SB: How has the experience helped you to develop?
SG: It's given me a much needed confidence boost after working in my old career for a long time and feeling a tad stale. It's easy to forget what you have to offer and it's a good feeling to be useful to others. It's been lovely to connect with a wide variety of people and I feel more immersed in my interests than ever before. I've learnt a great deal about what it takes to run an organisation like MIH and also more about the London 'good food' community.
SB: Any surprising aspects about the role?
SG: How small the office actually is :D I've actually been surprised at how much the PA is offered to do at MIH and how included you are made to feel. I've been on a nutrition course and attended social media training, as well as completing my level 2 food hygiene certificates. MIH has a real love for their volunteers.
SB: Most rewarding aspect of the role?
SG: Meeting people - I've met some extraordinary women especially at MIH - the employees, the teachers and the participants. It's been inspiring in many ways.
SB: Worst parts of the PA role?
SG: A heavy admin and data entry day in the office can sometimes take its toll – you need to remember to get some air occasionally.
SB: You've been on a quite a MIH journey. Any highlights you'd like to share?
SG: Both the summer and Christmas parties were incredible! I've had some real laughs, shared lots of positive vibes and attended amazing classes (and eaten lots of good food).
SB: If people are thinking about doing the role and aren't sure if it's for them - what would you say to them?
SG: MIH are so generous to their volunteers in terms of support and personal development. It's a great way to get an introduction to working with a small charity and there are plenty of opportunities to focus on more specialised tasks if you're looking for a particular type of learning experience. There is always plenty to do and you will feel genuinely valued for offering your time!
SB: Thanks Steph. We truly love you and all you've done for Made In Hackney.
---
---