Notes from the Cupboard - by a Project Apprentice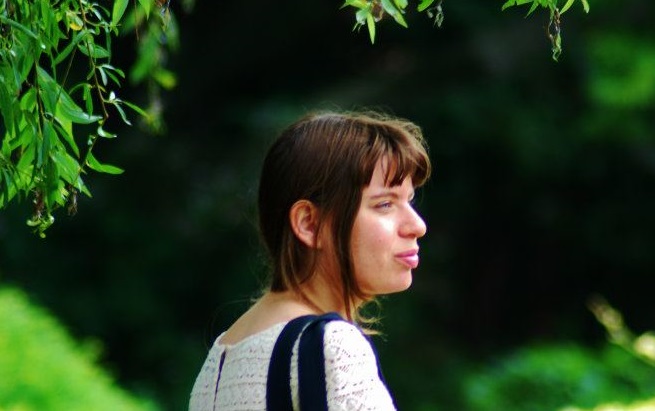 Posted Wednesday 11th November 2015...
''I am only a few weeks into my placement as a Project Apprentice and already I feel like it has become an important channel to connect with my community in so many different ways.
I had for a long time been seeking a way to live sustainably and affordably in London, which naturally deepened my interest in how we produce and consume food. Coming back from an Ethnobotanical trip in Costa Rica my urge was bigger than ever to find out how I could be an active part of building a healthy community here in London.
That's when I came across a flyer for Made in Hackney. Their mission seemed to put into words all the points on my fragmented inner wish list; to make accessible and affordable a lifestyle that is healthy both for the individual and for the planet whilst strengthening the community. And it just so happened that there was a vacancy to join as a Project Apprentice!
I am so grateful for the chance to join this ambitious power team. I am given a birds eye view of the daily running of a small but ambitious not for profit organisation, I also get the chance to connect with inspirational and passionate people, join in festive ceremonies around eating communally, empower people from all walks of life with cooking skills and awaken an appetite around eating what has been grown locally and organically.
The time I spend in the 'cupboard' (aka the office) and also out on site visits feels important, rewarding and is often delicious. There is a wonderful scene of food educators and passionate individuals in Hackney and one of our challenges is to find out how we can best work together, but also how to reach out to other areas of London where there is much less of this culture and resources.
At Made in Hackney the scope is very wide to use your own creative initiative which I love. There are so many ways to bring your own particular interests, experience and skills to the table. One project I feel particularly excited about is our upcoming sporting fundraising event 'Run Hackney', on 8th of May 2016, a half marathon which I will myself be taking part in - so training begins now and I'd love some more people to join me - who's up for it?
Made in Hackney is currently looking for a new Project Apprentice to join us in the office for 1-2 days a week so I'd also like to take this opportunity to spread the word. If there is anyone out there looking for a chance to make a difference within the community and be part of cooking up a food revolution click HERE.''
By Cecilia Lundqvist, Project Apprentice, Made in Hackney. Contact: info@madeinhackney.org