The Hackney Half Marathon - how to cross the finishing line in one piece!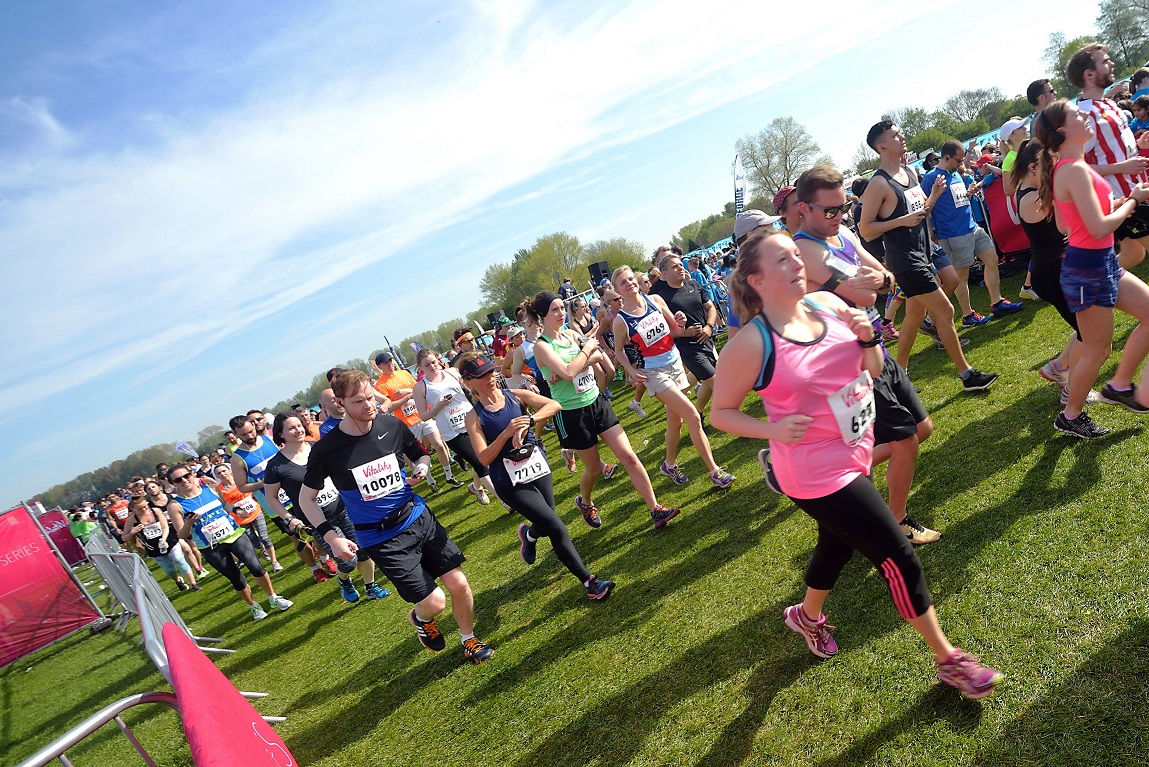 Posted Thursday 16th March 2017...
Made in Hackney Apprentice Martica Otto shares her top training tips for running the The Virgin Sport Hackney Half Marathon on Sunday 30th April!
Slightly concerned about crossing the finishing line in one piece? Yup, me too!
I can't tell you the last time I put on my trainers and running kit to head out the door for a run. It's been AGES. I'm not exactly a couch potato – I really enjoy working out actually. Whether it's a cardio, spin or boxing class, I love that feeling AFTER you've moved past exhaustion - when you get to bask in satisfaction and pride. Yin yoga is also a favourite of mine – nothing compares. Oh and on Wednesday mornings I always go to November Project. It's a free fitness group that meets at the Duke of York Column (St. James Park) and the community is incredible – there are 35 November Projects around the world, all free – which speaks for itself. But back to running… yup…I could do without it.
So when Made In Hackney asked me to be a runner in this year's Hackney Half Marathon I was thrilled to be able to fundraise for them, but hesitant to commit. The training did NOT sound appealing at all. While I have flirted with the idea of just showing up day-of and seeing how well my legs do, I had to come to terms with the inevitable: I'm going to have to train.
To make the lives of those running this race just a little bit easier, I've put together a list of top tips to help us get going, enjoy the journey and hopefully cross the finish line with more than our bodies in tact – but a big smile on our face. Only 7 weeks to go!!
Stop caring what shape you're in now. No one cares if you're the slowest one to cross the finish line. They really don't. Give up that awful feeling of not being in great shape so you can enjoy getting in shape. Think of that corny quote about the journey, not the destination.
This is exciting! You're fundraising for an incredible charity… so you're pretty much a saint. And you're doing a half marathon… so that makes you a badass saint. You should act like it – wear it on your sleeve for all to see and tell everyone you know. Maybe you'll get a few friends to join and fundraise with you (yes, we're still taking runners!) or maybe you'll gain a few running buddies. Who knows, but you will definitely be a badass saint in everyone's eyes, so share your excitement!
Let's get inspired – Get yourself inspired for the moments when you're not inspired. Inspiration is fleeting. One moment you're flying high, running fast and the fundraising money is just flowing in. Next, you're in the pub 3 beers in dreading the alarm clock tomorrow morning. What's going to inspire you in those moments? Maybe it's new trainers? A great playlist? A running buddy? A picture of a finish line tapped to your bathroom mirror? Put some structures in place that really do it for you.
Schedule – If it's not in your diary, it probably won't happen. It's just that simple. Schedule in your runs. Not sure how far to run and on what days? Take a look here: 8 Week Training Plan for running a Half Marathon.
Here are some additional resources to help you train. Let's have some fun running for such a great cause! (Just click on the links below:)
Need More ideas for Running Clubs? This list from Runner's Guide to London will help you find something in your area.
And finally we still have spaces left to sign up and be one of our runners! So get in touch with us to join our team. E mail: info@madeinhackney.org or Tel: 0208 442 4266.
If running is not your thing you can support our runners by making a donation instead. Please give whatever you can afford and we'll love you forever.
Thank you!
Martica x
---
---