Be a Lead Chef with Made in Hackney!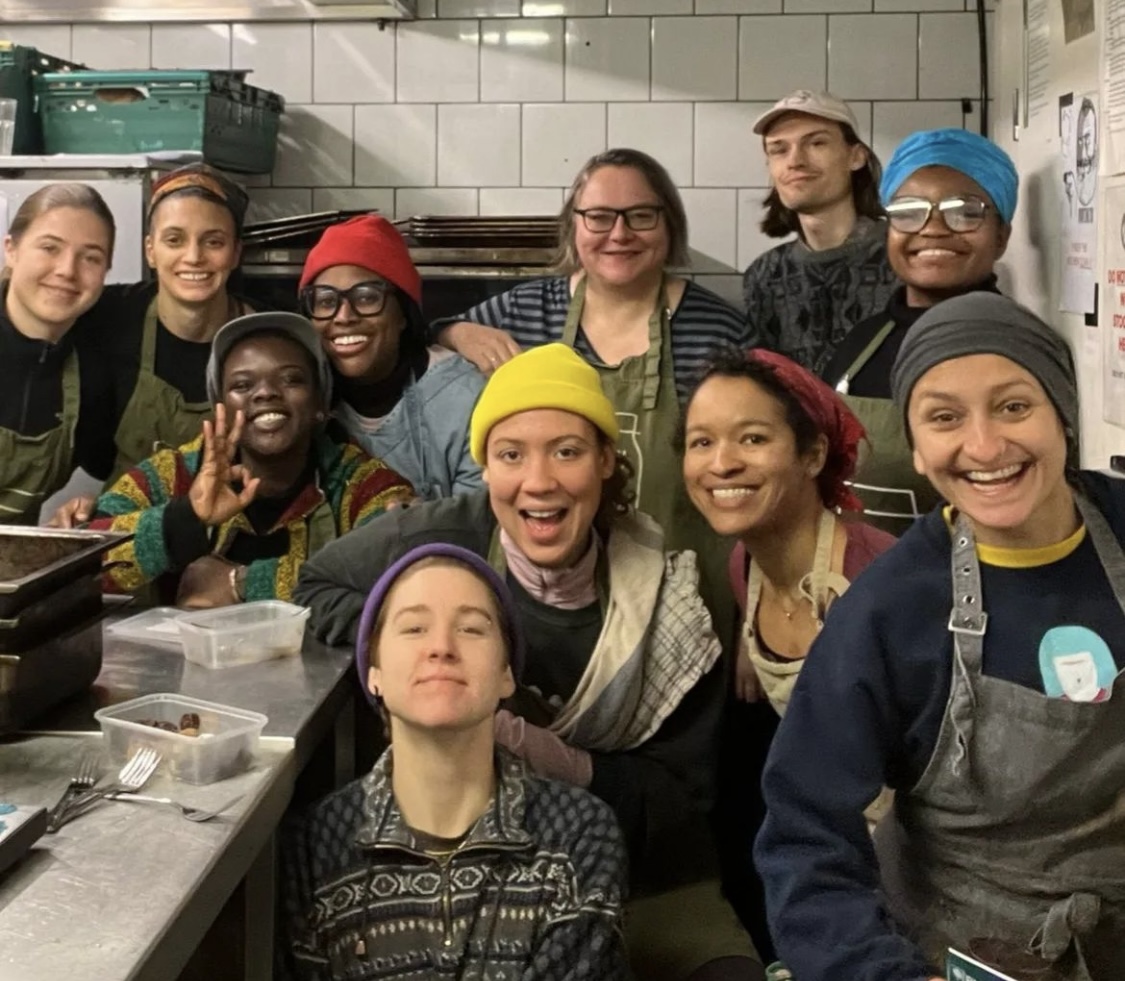 Posted Thursday 10th February 2022...
We are looking for a new Lead Chef - Community Meal Service to join our team. Read on for more information about this exciting new opportunity.
Post: Lead Chef, Meal Deliveries, Made in Hackney (MIH)
Hours: 2 days a week – Tuesdays and Thursdays (8.00am-5.00pm)
Location: Queen of Hoxton, 1 Curtain Rd, London EC2A 3JX
Freelance Rate: £20 per hour
Contract Period: 12 months
Reports To: Shaki Mbisa, Head Chef
SUMMARY
This is an exciting and rewarding freelance role supporting the MIH Meal Delivery kitchen team to prepare 550-600 meals twice a week (180-200 portions each) to vulnerable and self isolating residents in Hackney (120+ people.)
Since the start of the COVID-19 lockdown in March 2020, Made in Hackney has pivoted from a community cookery school providing face to face cookery classes to a free direct to door meal delivery service for households in need of support. In the early stages of the meal service, MIH partnered with Angelina restaurant to cook the meals and fresh produce was donated by food waste suppliers such as Edible London and City Harvest. Our service is now provided in house with an MIH team responsible for all food preparation in a donated restaurant space in Hoxton. We have now committed to establishing the service as a core part of MIH's programme of activities for the foreseeable future as funding allows.
You will have experience as a catering chef in a busy kitchen environment. You will have a passion for local, seasonal, organic, plant-based food. You will also be able to communicate effectively the social benefits and Made in Hackney's USP to partner organisations, beneficiaries and suppliers.
The experience of working for Made in Hackney is varied, unique and rewarding. There is plenty of room for the successful candidate to be creative and bring new ideas for developing the service.
SUMMARY
Responsibilities include:
Work alongside a kitchen team of 3 other chefs (Head Chef, Lead Chef and Support Chef) and volunteers to prepare, cook and serve 550-600 meals twice a week (180-200 portions each);
Develop monthly menu ideas alongside the rest of the chef team;
Send recipes and equipment needs to Head Chef each week;
Provide volunteers with clear instructions on food prep, service and clean down tasks, giving support where needed;
Adhere to all special meal requirements for food allergies and dislikes;
Manage full clean down after each kitchen shift;
Follow all Health and Safety protocols and additional COVID19 safety precautions and undertake any additional training as required;
Take turn, in rotation with other chefs, to wash aprons and dish towels at home.
Report any safeguarding concerns to MIH's Safeguarding Lead.
PERSON SPECIFICATION
Ideally 2 years minimum experience as a catering chef;
Experience of working in a commercial and/or community kitchen;
Strong communication and interpersonal skills;
Excellent organisational skills and the ability to manage a variety of tasks simultaneously;
Ability to take initiative, be flexible and think creatively on a limited budget;
Ability to deal with, and have empathy for, a diverse range of people including vulnerable groups;
A passion for organic plant-based food;
Enthusiasm, energy and a positive attitude.
BENEFITS
Training in Emergency First Aid in in the Workplace, Food Safety, and Safeguarding Vulnerable Adults and Children;
Staff discount of 10% in Food For All Health Food Shop on Cazenove Road N16;
Free attendance of MIH CookaLong classes.
To Apply:
Please either:
Complete the online application form here
OR
Send in a short 5 - 10minute video application explaining why you feel you're appropriate for the role to rashmi@madeinhackney.org
Deadline: 5pm Thursday 10th March 2022
Post commences: As soon as possible after appointment
We reserve the right to close this vacancy early if we receive sufficient applications for the role. Therefore, if you are interested, please submit your application as early as possible.