The return of the Community Food Forum!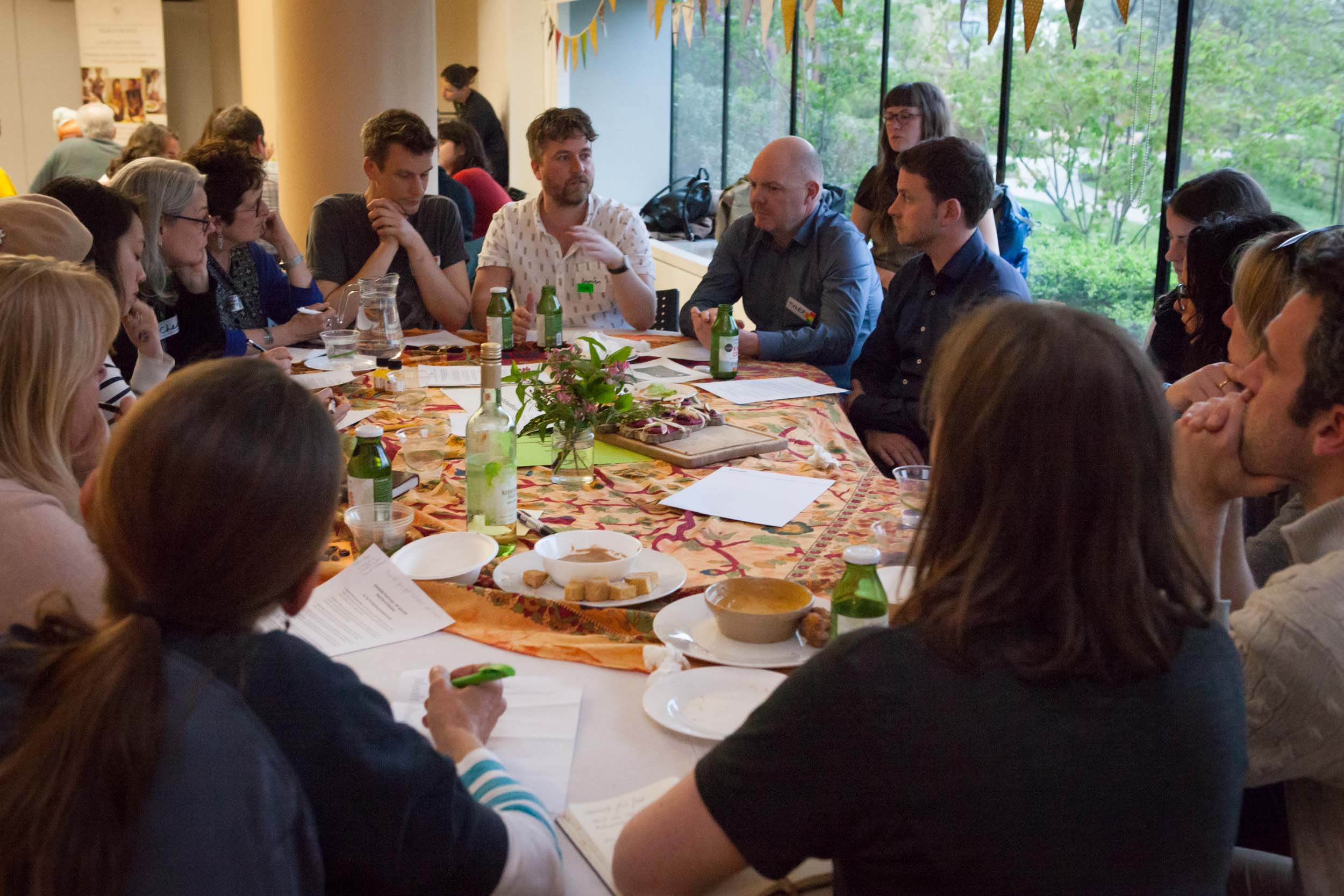 Posted Friday 1st June 2018...
The second in our series of successful Community Food Forum events took place on 24th April 2018 with over 75 people coming together for a night of fine food, networking and peer to peer skill sharing at the beautiful Redmond Community Centre. With an extra 60 people joining us on an Instagram live feed including from Sheffield and Ireland!
Attendees were founders of community kitchens, cafes and food growing projects, as well as those just in the early planning stages. Some had travelled as far afield at France!
The evening kicked off with Sarah Bentley, founder of Made in Hackney presenting to the group her experiences of setting up the community kitchen and the essential requirements to make it successful. ''Recruit the right people. Having a strong and reliable support network and key staff is critical.''
The inspirational Tessy Britton also spoke of her experiences setting up the social enterprise Participatory Cities in Barking & Dagenham - an initiative to build a large urban Demonstration Neighbourhood that will become a model of equality, wellbeing and sustainability.
The evening flowed into a series of smaller discussion groups and speed mentoring break out groups on the important topics of funding, enterprise, impact, support and outreach.
Participants were able to receive (and provide) advice and ideas on how to prepare for growth and access support for their project.
Throughout the evening attendees enjoyed tucking into a delicious buffet of freshly prepared local, seasonal and organic food by Made in Hackney's very own gourmet vegan chef Anton Petrov. On the menu included Cauli tempura with tahini and Za'atar dip, Beetroot hummus and pickle fennel on rye bread toast, Tamari mushrooms with truffle mayo on a sourdough toast, Garlic potato and broccoli and lemon cream, Zaatar flatbreads and top it all off some heavenly Raw chocolate brownie! We do like to look after you at Made in Hackney and our guests seemed to agree;
Thanks to you all at Made in Hackney for the event, it was great! The food and networking were excellent, and the handouts were extremely useful too.
So well organised with interesting workshops and lovely people to chat to.
Anton produced the most delicious food and the venue was perfect with such a large group.
Talks were very inspiring and useful for all sorts of community projects.
Thanks so much to you and the team for a really enjoyable and informative event. I found it very useful and inspiring. Heartening too to hear of the difficulties that others face. I really appreciated their honesty.
Thank YOU so much MIH team for your generosity. It was a real boost being in the room with all those amazing people, sharing stories and advice. It's so needed – we're at the vanguard of a new system that wants to happen but the obstacles can seem so huge sometimes.
To see all the beautiful photos taken on the night by our volunteer photographer Christina Jacob see our facebook album.
The key outcomes from the discussions are available HERE:
The handouts are available below:
4. Support (getting free or cheap support for your project)
Big thanks to our friends at Clearspring, for donating the food and wine.
And thanks to the Big Lottery for financially supporting the event. We'll see you all next year!
You can read a review and outcomes of the first ever Community Food Forum which took place on 2nd Feb 2016 Here
---
---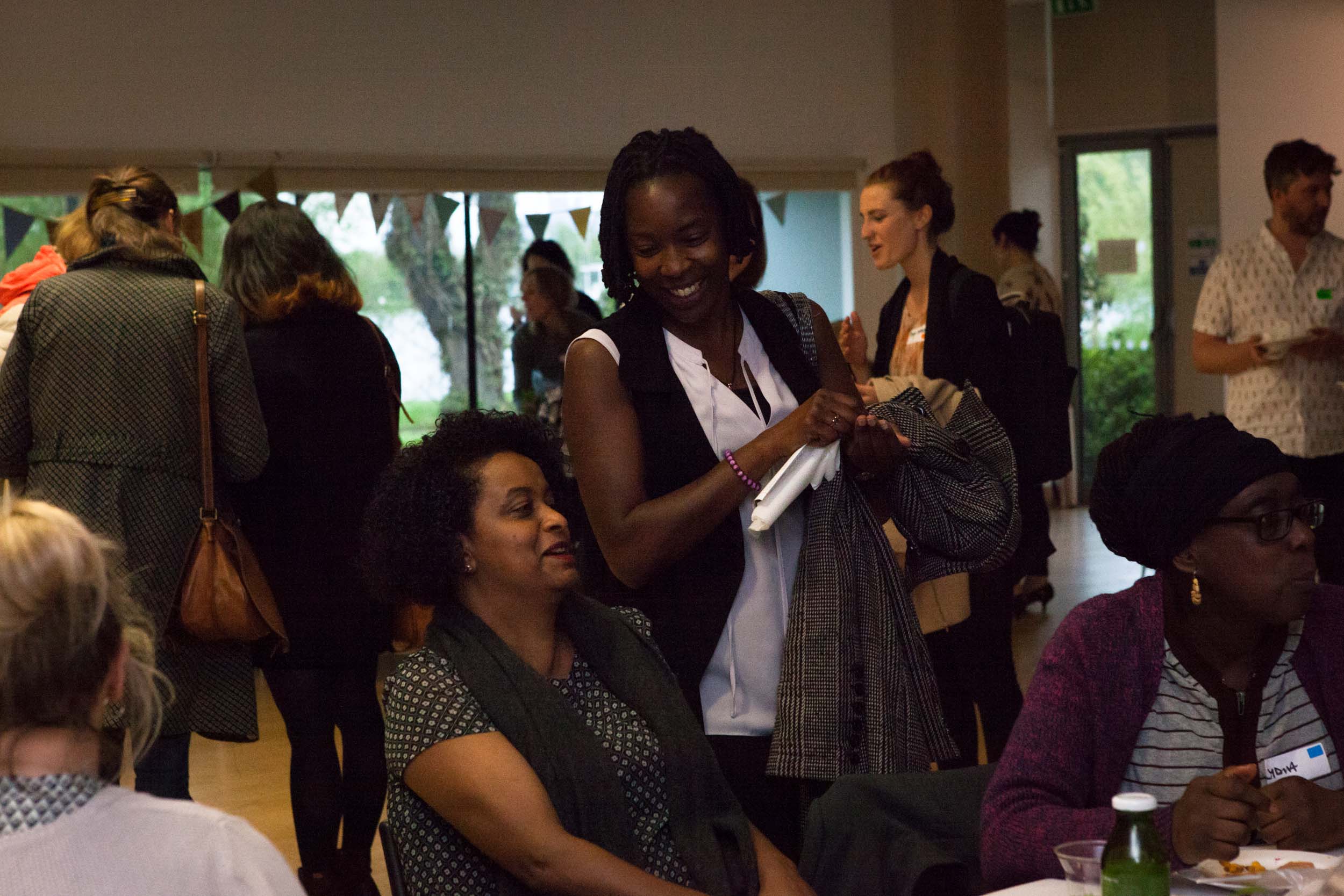 ---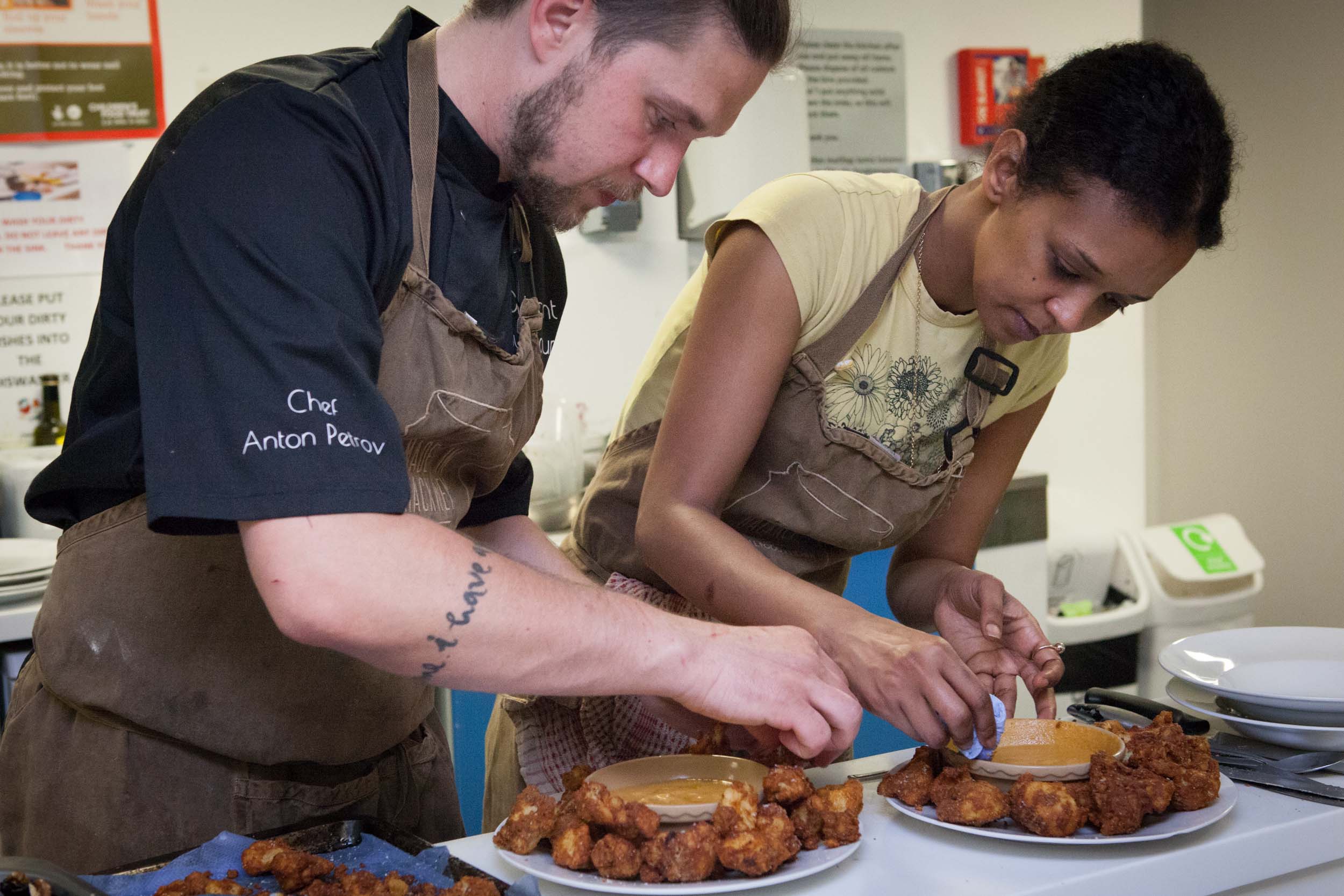 ---
---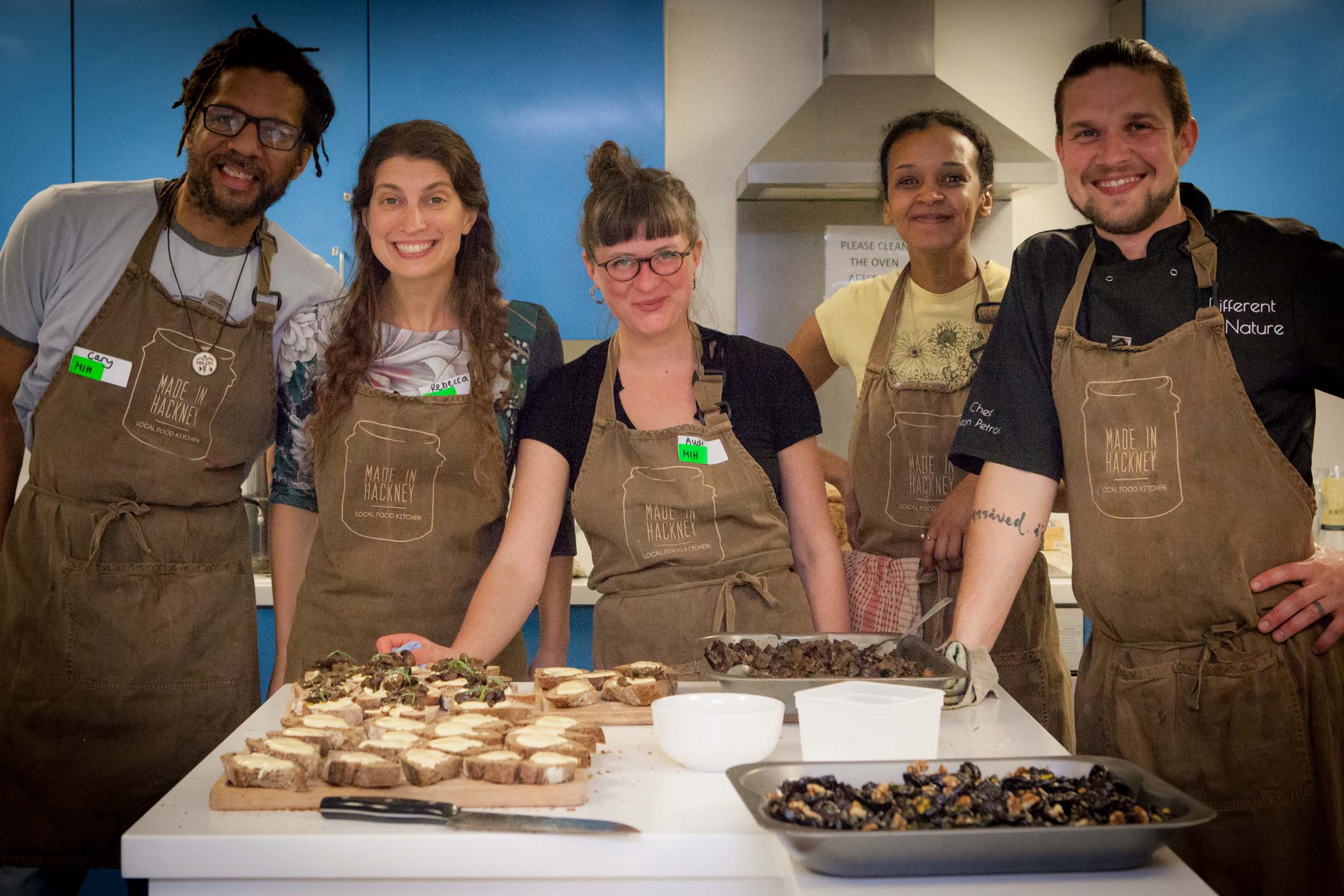 ---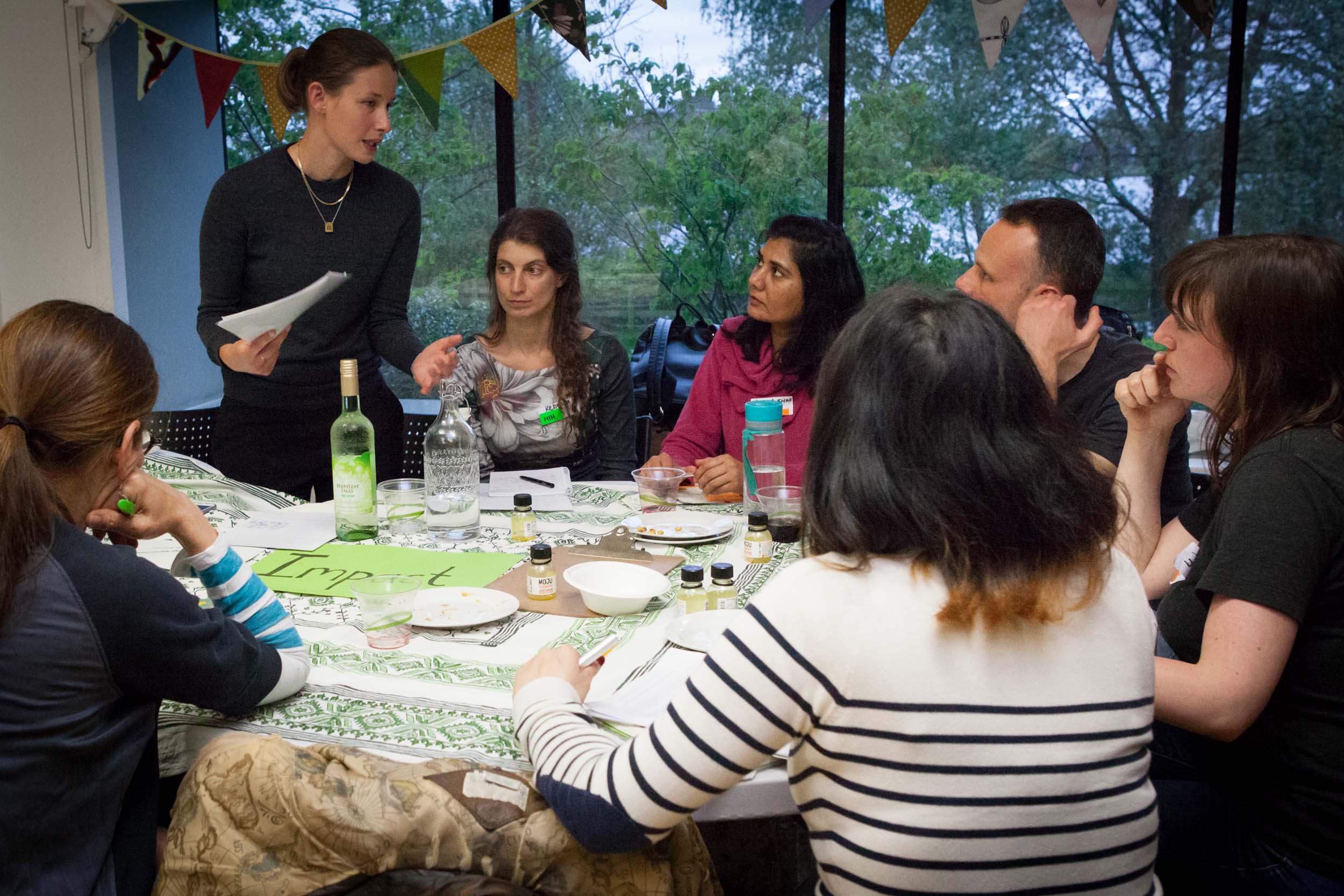 ---
---