Volunteers Week 2019: Leo's Story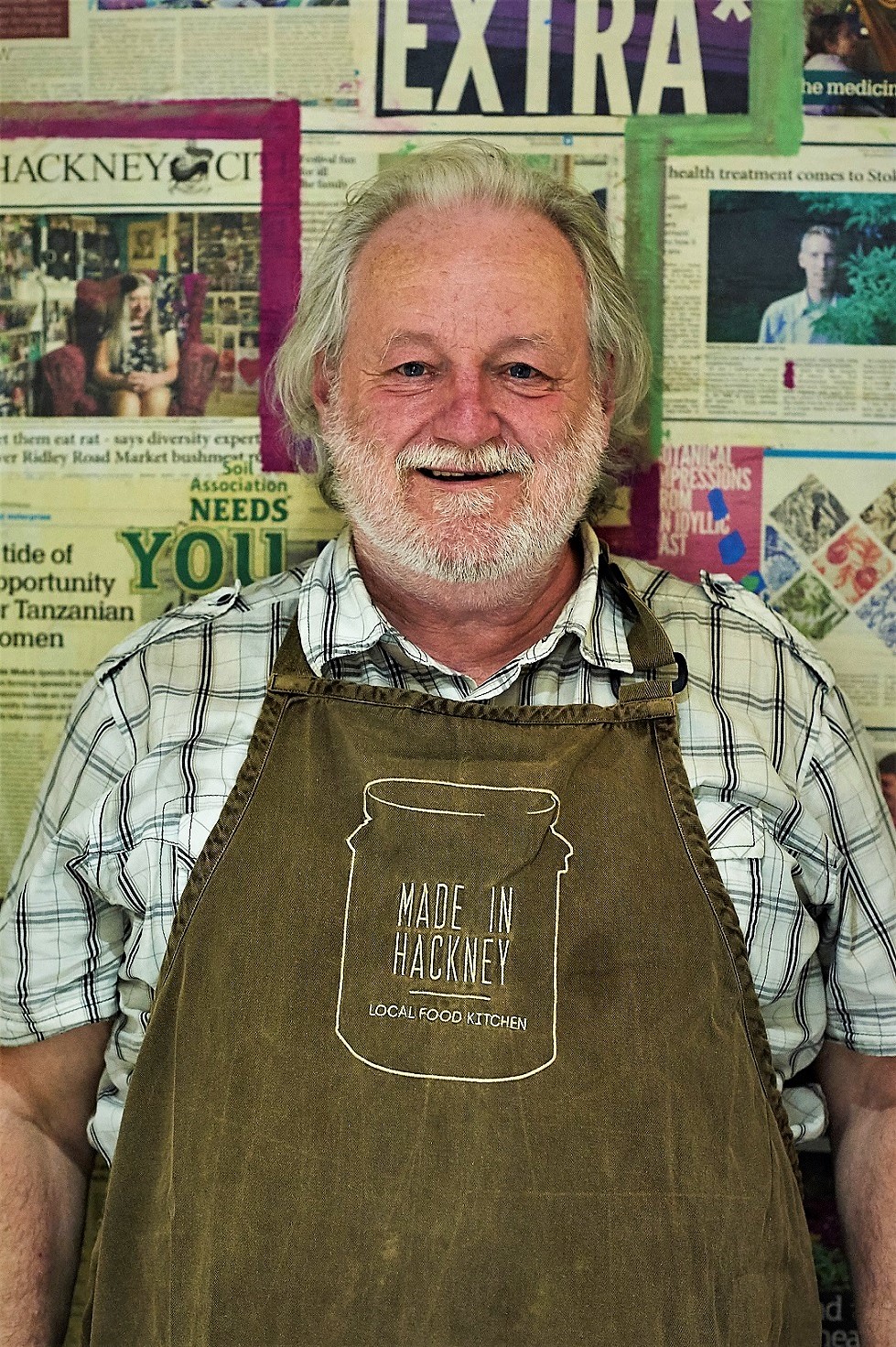 Posted Wednesday 29th May 2019...
It's Volunteers Week 2019! And we're celebrating all our amazing, talented, enthustiastic and hard working volunteers that make our world go round at Made in Hackney! We LOVE these guys....
Next Up! Meet Leo Smith. He volunteers at Made In Hackney as a class host, supporting the delivery of our cookery sessions and outreach events. Our apprentice Adele had a chat with him to find out what motivates him to volunteer.
Adele: Hi Leo, We just wanted to say thank you! As you are one of our most dedicated volunteers so far this year.
I'd love to know, what roles have you performed for MIH so far?
Leo: Having been a class participant at various Made in Hackney cookery courses in the past I was invited to their summer party last year (2018). It turned out that due to several volunteers dropping out at the last minute they were in need of help so I offered to step in and took over running the bar! It was quite enjoyable and gave me a real taste for volunteering!
Since then I've just completed my first full 6 week course assisting as a class host with members of the Deaf Multilingual Community Support on Tuesday afternoons which was absolutely wonderful! MIH chef Mark Breen and I delivered the cookery course with the help of a sign interpreter. Everyone was really focussed on what the task in hand was. We had such fun!
The other volunteering I've done was on a catering job with Sarah and a small crew which involved food preparation for a Hackney Public Health conference for 100 people (!) I ended up offering to help transport all the food over to the venue in my car and serve it up too! That was also really fun!
Adele: So you have done a lot for us Leo- thanks! What keeps you coming back?
Leo: Made in Hackney has given me the opportunity to make good contacts for the future because I'm involved in other volunteering stuff locally to me. Most of all I just love meeting lovely ordinary people. I lost my wife 5 years ago and I care for my daughter who doesn't really get out. I've felt quite isolated, so it's been wonderful to get out and meet new people. Volunteering with Made in Hackney has given me a lot more confidence and the opportunity to meet people I would never normally talk to in my everyday life. You pass these people in the street and you never know how nice they are. I like the community at Made in Hackney and the delicious food we share is a big bonus!
Adele: Now about the food. What is your favourite dish you have made while volunteering?
Leo: The very best dish and one I fall back on often is kale with lemon and red pepper. It's a very good basic idea and you can interchange ingredients with what's in season such as spinach or chard. But my most favourite dish from what I have learned from a Made in Hackney chef is a 'raw slaw' but a real luxury one - it's absolutely gorgeous. If I'm going to a big event, I will make a great big bowl of that and take it to share. It's got quite a few expensive ingredients in it, so I save it for celebrations but its delicious.
Adele: Anything else you would like to share with us?
Leo: I'm looking forward to a much longer relationship with Made in Hackney as everyone I have met has been so nice. It's been wonderful. Life enhancing even. It has certainly filled in a gap in my diary.
Read more inspiring volunteer stories during Volunteers Week from Jill , Otilia and Samah
If you're inspired to volunteer with us please head on over to our Volunteers Page and check out the roles on offer.