Volunteer's Week 2019: Samah's Story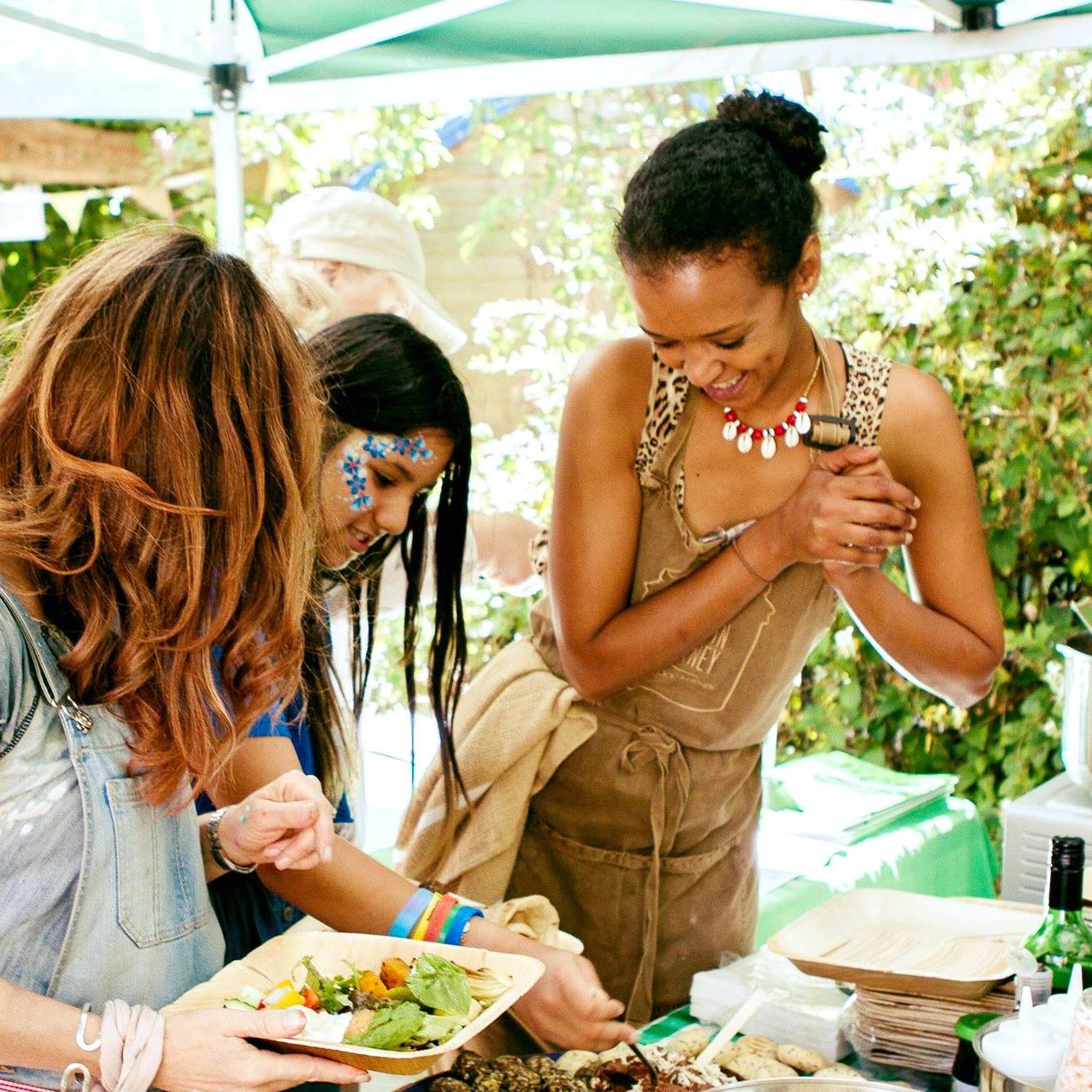 Posted Wednesday 29th May 2019...
It's Volunteers Week 2019! And we're celebrating all our amazing, talented, enthusiastic and hard working volunteers that make our world go round at Made in Hackney! We LOVE these guys.
Next Up! Meet Samah Abdu. She volunteers at Made In Hackney as an apprentice, class host and events assistant. Our apprentice Adele had a chat with Samah to find out more.
Adele: Hey Samah! We just wanted to say thank you during Volunteers Week for being such an enthusiastic and dedicated volunteer this year. I'd love to know a bit about your experience as a Project Apprentice (PA) at Made in Hackney?
Samah: Well, I had done a lot of admin work in the past, but in a corporate environment and felt that being a Project Apprentice at MIH was good way of using my skills in a community and charity setting. I really enjoyed that I was able to add a personal, human touch to the work which I believe is vital when working with isolated members of our community. For instance, when older people who had difficulty reading phoned up the office because they were unsure what cookery class they were booking onto. I appreciated having the opportunity of helping them out by explaining what the sessions entail and reassuring them - this always proved really rewarding.
Adele: What did you learn while volunteering for us?
Samah: I got to learn a lot about how to upload information to the website, how recipes should be measured, and working through check lists. For example, making sure the kitchen and office were up to health and safety standards, that ingredients are ready for classes, that feedback forms are ready to fill out and the attendees list is prepared. I also learned about the importance of adding information to an online survey system in order to keep a record of the great work we at MIH are doing. This is all really important stuff when working in a charity and provides auditable data that is used for future funding bids.
As a chef, I was particularly drawn in to volunteering at the community cooking classes which is more hands on as I felt like this is what I needed at the time and I am very grateful to have supported such endeavours.
Adele: You said this experience was what you needed at the time. Could you tell me more about how your experience as an apprentice has influenced your future job decisions?
Samah: I needed more practical experience and I was able to gain this by working with the teachers to support the cookery classes, and contacting venues and other organisations that wanted to connect with Made in Hackney. The apprentice role proved good all round as a pivotal and centralised role that enabled me to be in touch with lots of different elements of the charity and its stakeholders – particularly the community.
Adele: So… what are your next steps?
Samah: Woah ahah! I have realised that as a catering chef I can only cook for hundreds of people for so long before l fall over backwards. So, I think I'm going to go into private cheffing! I want to teach people about how easy and enjoyable it is to cook healthy meals in their own homes, inevitably helping rebuild and reconstruct recipes using vegetables as I have been doing at MIH!
Adele: What is the best dish you have eaten or made while volunteering at MIH?
Samah: I really enjoyed the fermentation classes. I've just finished a little bit of Kombucha and the spicy red stuff 'Kimchi' that I made during one of the classes. It is delicious! Additionally, during the Middle Eastern classes, we learned how to make an amazing red beetroot humus and topped it up with green roasted courgettes and chickpeas. These dishes seem so luxurious but are actually really accessible and you can find these ingredients everywhere, some of it can even be grown in your garden. Ultimately, it is about taking a different twist on things - like making chocolate humus (!) that people were just wild about, I guess it is about changing the way people think about certain ingredients and experimenting with seasonal produce.
Adele: Sounds like the apprentice role has enabled you to have an eclectic mix of practical, project management and cooking experiences!?
Samah: Yes definitely, it also proved to be an opportunity to meet lots of wonderful people and work with amazing ingredients, including other volunteers, teachers and local people alike. My hat goes off to the other volunteers, the Made in Hackney core team and the guys upstairs at Food For All. During my time at MIH I have met nutritionists and lots of people who have taught me things about herbs that I didn't even know existed!
I am really pleased about the overall rounded and grounded experience and really feel we are all part of a family doing what we can to teach and change perceptions towards health and wellbeing.
Adele: Thanks Samah and look forward to seeing you again soon!
Read more inspiring volunteer stories during Volunteers Week from Jill , Otilia and Leo
If you're inspired to volunteer with us please head on over to our Volunteers Page and check out the roles on offer.