January News -Herbal Latte & Green Smoothie recipes and more!
Tuesday 3rd January 2017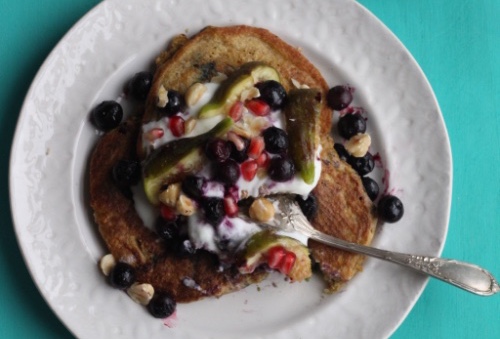 Happy New Year food lovers!

Not feeling your best after a season of excess? Never fear - we've got you covered with classes, recipes and more!

If you want to start 2017 on your healthiest foot get yourself to a MIH masterclass quick smart! We have New Year Cleanse, Healthy Desserts (main image), Live Culture & Ferments (the latter happening concurrently on 28th and 29th January) and debuting in February the sumptuous Ultimate Brunch!

We're still recruiting for Trustees – in particular a Board Chair – for the soon to be formed new Made In Hackney Board of Trustees. If you've made a New Year resolution to 'give back' and 'contribute' and think you'd make a good candidate – or you know someone who might – please get in touch. Deadline to apply 20th January. More details Here.

And remember, it only takes three weeks to change your taste buds so try to stick with any New Years resolutions for at least a month. I know, feels like forever but worth it in the long run.
Click HERE for Newsletter in Full.
In health solidarity!
Sarah, Nynke, Veryan & the MIH gang
---
---