For the Love of Healthy Food - Experiences from one of our volunteers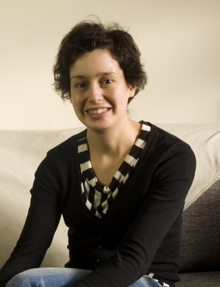 Posted Monday 2nd March 2015...
By Hibi Racs, volunteer class host at Made in Hackney
Food glorious food! I would have to describe Made in Hackney as a place where food and people come together to cook, eat, and be a part of making a difference for themselves and those around them. I can safely say that the world definitely needs more Made in Hackneys.
I've been recruited over the last 5 months by MIH as a volunteer class host to help run a range of courses for kids and adults in different kitchens across Hackney. I've had the delight of working with fantastic teachers and awesome students, and we are certainly at a point where we really need to raise more awareness about healthy eating from a young age, and at all stages in life. As a year 1 student in Nutritional Therapy, I initially approached MIH knowing little about their work, to later on be amazed by the number of people who have learned how to eat well and develop their culinary skills at MIH, which is such an underestimated life skill these days.
Adults have gravitated towards MIH courses to learn new skills and make better food choices. They will always make sure they don't leave the class empty handed without the recipes to make again at home. As for our younger bright and enthusiastic budding chefs, they are also getting a flavour of cooking with natural and fresh ingredients.
Not only do the kids get to channel all their energy into something positive, they also feel a sense of pride when they have made a delicious wholesome meal all by themselves. For some of our kids it's the first time that they may have cooked a dish from scratch, followed a recipe, or used kitchen equipment. I can honestly say I had no trouble persuading the young ones to take an interest as it's there ready and waiting. They always enjoy working as a team, learning new skills, followed by the best part... Eating yummy food!
The classes are fun and dynamic with a strong focus on healthy eating and nutrition. Made in Hackney has definitely been a success in bringing the community together hand in hand with the wonderful world of food.