**DEADLINE EXTENDED** VACANCY - Senior Programme Manager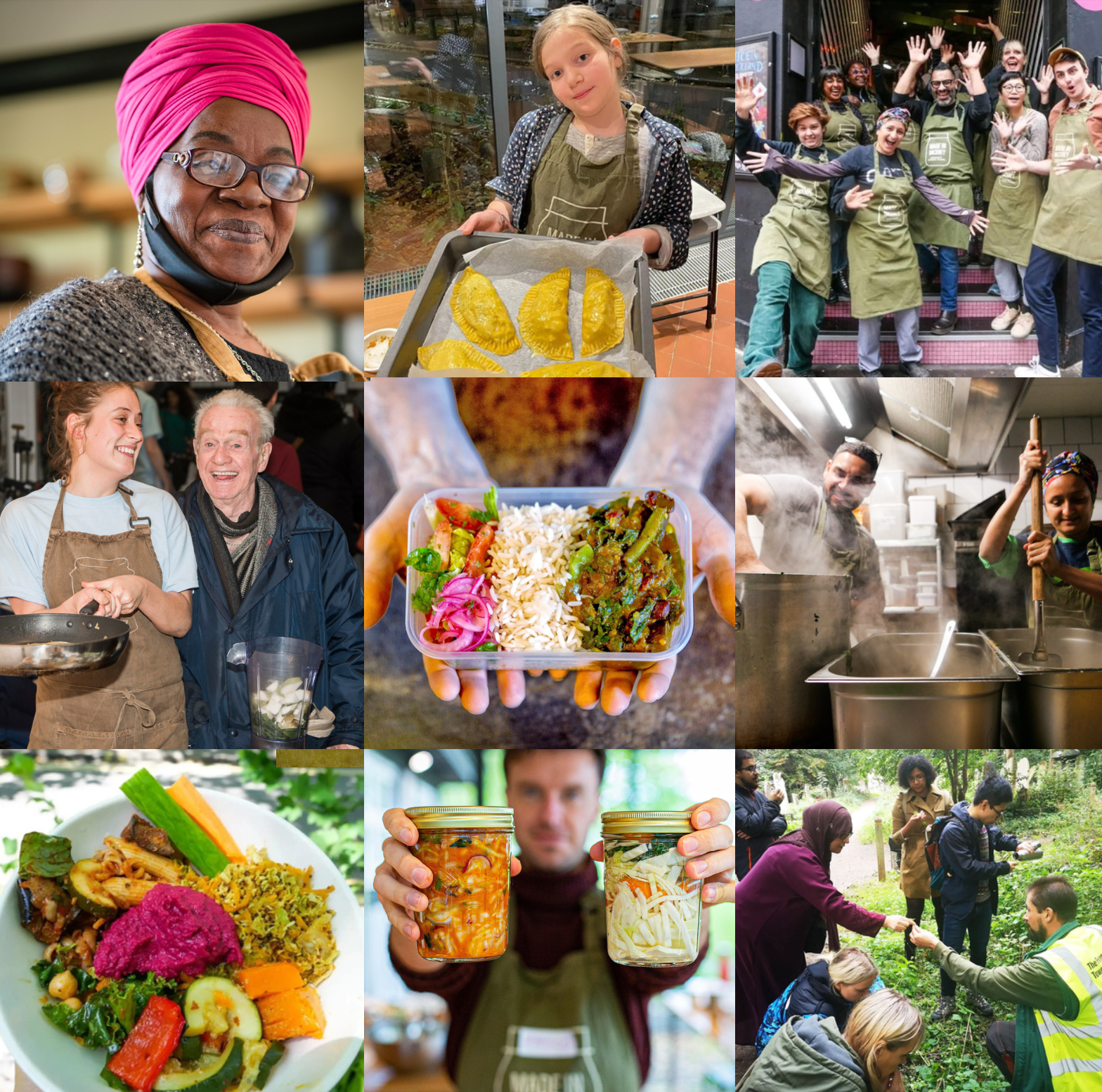 Posted Thursday 10th August 2023...
We are looking for someone special! Are you the one?
Following a period of significant growth, we are seeking an inspiring, inclusive and dynamic Senior Programme Manager to take MIH into the next exciting phase of our journey; one who shares our values and is committed to making a real difference in continuing to grow the organisation and its impact.
As our new Senior Programmes Manager, you will play an integral role as part of our Leadership Team, building on strong foundations and working with a passionate and ambitious team to address health inequalities, improve food access, promote environmental sustainability, and unite communities through the power of plants.
A key output for the Senior Programme Manager will be tying the four core areas of our work together more closely, to further deepen the impact we have within our community:
Cookery School - The heartbeat of our organisation is our cookery classes. These sessions are opportunities to come together, share and learn new skills and cultural cuisines, deepen community connection and inspire positive and lasting behaviour change.
Community Meal Service - In March 2020 we paused our usual programme to launch a COVID19 response, with an emergency direct-to-door community meal service. Today we provide 1000 meals a week across Hackney directly to households who continue to need support with food.
Mentoring Programmes - 2022 saw MIH launch our first national programme, Plant Futures, aimed at influencing public, private, commercial and community food sectors to evolve their offer to a more plant-centred eating approach. This was followed in 2023 by the successful launch of our innovative Global Plant Kitchens programme, a free online programme for anyone in the world who wants to set up a vegan community cookery school.
Strategic Partnerships - MIH is humbled to already collaborate with hundreds of partners from home cooks and community chefs, to grassroots collectives, festivals, charities, housing associations, schools, public health bodies, small businesses, global brands and even celebrities such as Sami Tamimi, Andi Oliver and Olivia Colman.
In addition to unlocking this exciting opportunity, as the Senior Programmes Manager you would bring experience and energy in promoting MIH far and wide, attracting fundraisers and supporters to join us on our journey and help to widen our impact.
Last but not least, as a progressive organisation, we believe in non-hierarchical ways of working and always strive for equity in financial remuneration for all. This is a key ingredient in MIH's culture, so something we would be looking for you to both embrace and champion.
The Senior Programme Manager will:
Oversee our impact strategy, ensuring our work continues to inspire communities to grow, cook and eat more plants
Work to exert influence & deliver services at a grassroots level and across civil society
Oversee implementation and development of all of MIH's core programming
Play a key role in fundraising and partnership development to resource our core programmes

ROLE DESCRIPTION
1. Strategy and Business Planning
Drive the development of the organisation's strategic plan, collaborating with the Leadership Team, Colleagues and Board of Trustees
Proactively seek out opportunities to capitalise on the rise of veganism and growth of the plant-based food market and translate these opportunities to grow and enhance our programme delivery and increase the organisation's income
Responsible for implementing MIH's strategic plan across all current and emerging delivery areas. Proactively identify opportunities for further programme development and improvement.
Lead programmes, project design and development aligned to the strategic and funding priorities, leveraging expertise from colleagues and insights from evaluation data. Provide cohesive strategic oversight and direction to MIH's interconnected core programme delivery areas.
Be a proactive member of the Leadership Team to ensure organisational structure and accountabilities are aligned with strategic and operational requirements.
Collaboratively work with the Finance Manager in the financial planning, forecasting, control, reporting and management of the organisation's finances and resources.
2. Fundraising and Partnership Development
Proactively collaborate with the Development Manager to build a sustainable portfolio consisting of grants and donations from individuals, corporates, trusts and foundations, as well as earned income streams, to ensure long-term sustainable funding of activities.
Seek out and develop new strategic partnerships to further MIH's impact whilst maintaining good working relations with pre-existing partnerships.
Act as a passionate spokesperson for MIH's mission, building on our current position of strength to actively expand MIH's reach, impact and profile. Maintaining and cultivating positive relationships with supporters, donors, other community food-based organisations, businesses and corporate bodies aligned with MIH's mission, including other charities and relevant authorities, food activists, campaign groups and organisations, ensuring all partnerships are developed in line with MIH's plant-based, whole foods approach to food
HOW TO APPLY
View the full Job Description and Person Specification here
The deadline for the receipt of applications is 5pm on Friday 8th September 2023
To apply, send a CV outlining your career history and relevant experience for the role and a cover letter outlining what has attracted you to apply for the role of Senior Programme Manager at Made in Hackney and what makes you the right candidate for the role.

Please send your application to: rashmi@madeinhackney.org

Interviews
We expect first stage, online interviews to take place week from 11th September 2023.
Second stage interviews will be held in person at Liberty Hall, our cookery school in Hackney, from week commencing 18th September 2023.

If you have any questions about the recruitment process or the role please contact Rashmi Joshi, Operations Manager rashmi@madeinhackney.org
---
---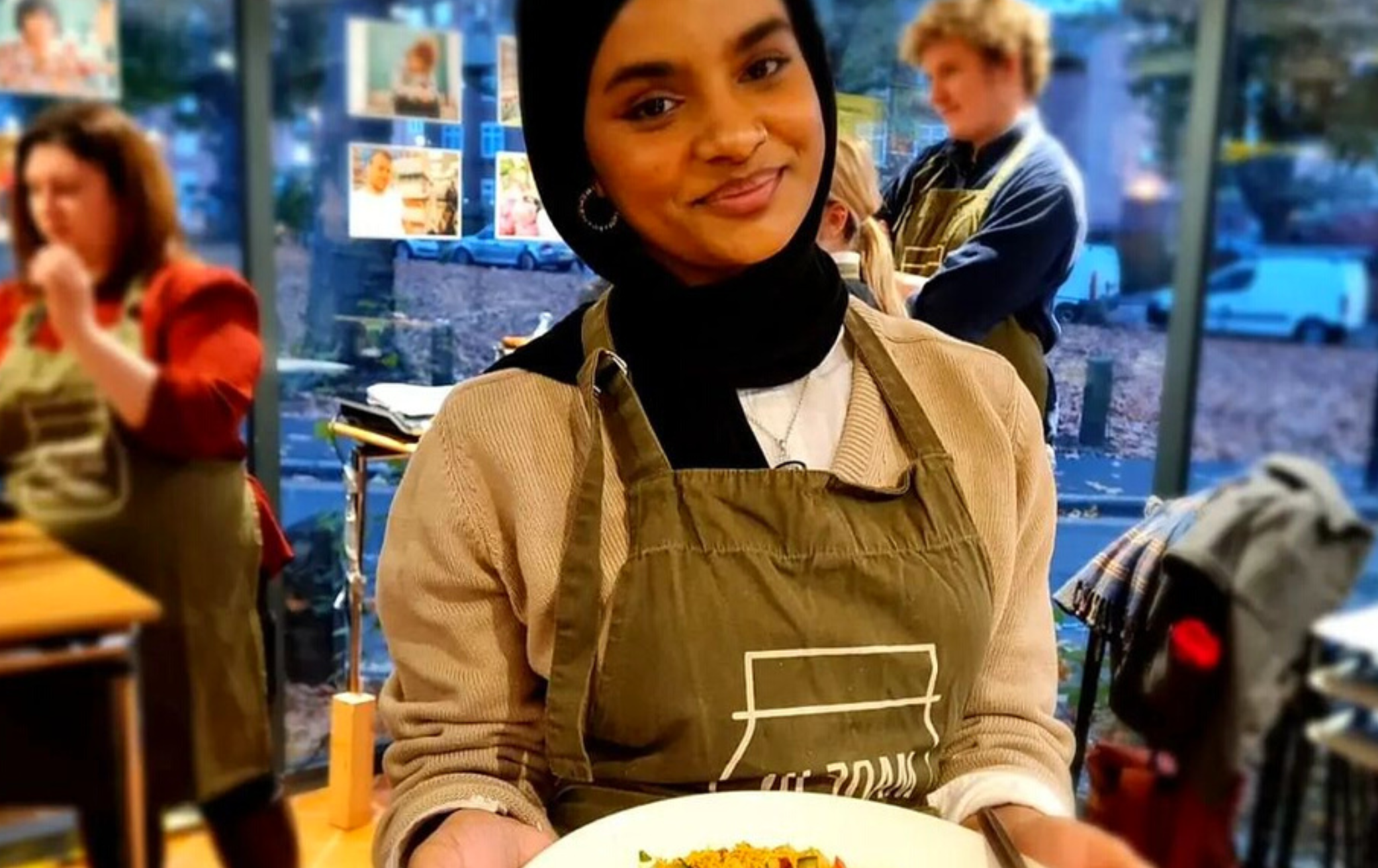 ---